Moment at Eighteen [2022] Korean Drama Review
Moment at Eighteen in this generation, we are more likely to be fresh, wild and free that's why most teenagers would like to rush their Eighteen Birthday for them to escape the world of forbidden and enters a new a free bliss world.
Keep in mind also that this will be one's legal age, as what it is stated in the law, so you should watch your moves too cause you don't know, maybe one day you will be put in the jail. A fresh and young drama that circles the youths tangled journey. This will focus on the enjoyment and life struggles of the 18 years old guys and cover the adventurous world of them.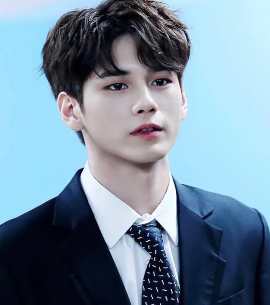 It all begins to unfold everything when Choi Jun Woo (Ong Seong Wu) transferred into a new school and tries to adapt to the environment, of course, that would be an uneasy task since, he does not belong in that school before and including his alma mater, he didn't start it to that learning institution. Since he always covers himself with loneliness and recent mood, he also appears in lack of a so-called "Socializing skills" to everyone as he became this a habit.
Though Choi Joon Woo has a vivid face and cute eye that's why he adored by the girls and unlike others, he didn't make that as an opportunity to be famous. Instead, he much more prefers to stay alone every time, anywhere and anytime he isn't accustomed and manifest his skills and emotions as well as, to characterize himself especially to those he didn't know. Indeed, it's just fine to him even no one dares to talk with him for the entire day, that's how to reserve a person he is!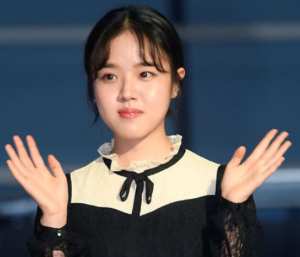 Meanwhile of his isolation he suddenly meets the top student girl Yoo Soo Bin (Kim Hyang Gi) and life seems so unhappy and tragic she was stuck in a situation that most of the teens experiencing right now sadness, her mother has always the authority control her and make decisions for her, not considering her reaction and the output of it. She had a dream, but hadn't made it her dream to be an independent woman someday couldn't happen right now as long as her mother is presented with her decisions.
She just wants to be an independent cause she knows that she can manage to walk through on both of her feet and not to control by someone, especially her mother, as she is the top student in the school, her intelligence could be her great shield and sword to stand out.
Little did she know that her mother just making the right decisions for her, maybe it's not the right time yet for her to understand her mother's accompaniment. At best, her life seems to turn beautiful when she meets Joon Woo and both, they started to build good memories that they will cherish together and treasures.
The guys who seem to be lonely Jun Woo have started to interact with the persons beside him, perhaps, he realized that no one will happen to him if he won't try to make a conversation with his fellow. And there's a student who pretends like a strong person, but the truth he's not. Ma Whi Young (Shin Seung Ho) a student whose life seems beautiful and gentle but suffering on opaque.
An 18 year old timid boy After meeting these students Choi Joon Woo lives begins to change as GE was challenged before to adapt the new environment and to keep pace with them, but for now he will set a new journey with his fellow teenagers, a journey that is only intended for Eighteen as they want to enjoy their Moment at Eighteen
This drama revolves in such different events, and promises the life changes of the teens, the things that might happen to them and many more! This also blended with some superb and romantic comedy scenes between the starting leads.
Upon watching this drama I hope that a lesson will appear especially to teenagers and what will be the pros and cons of their decisions, that you, as a teen might also be encountered in life. Just keep on watching 'cause it will unfold everything through their Moments at Eighteen.
Moment at Eighteen Trailer
You probably want to read these