The Top 15 List of Best SBS Dramas Reviewed RANKED
SBS never fails to give its audience the feels when it comes to Korean dramas. Here is the list of the Best SBS dramas you need to watch.
15 Best SBS Dramas and All time Favorite [2022] Updated
1. My Love From The Star (2013)
The story is about an alien that lands on Earth in the year 1609 during the Joseon dynasty. While trying to help a girl from falling off a cliff, the alien missed his trip back to his planet and got stranded on Earth for four centuries.
The alien managed to adapt to Earth including a near-perfect human appearance and overall physical human abilities. He was forced to take on a new identity as Min-joon (played by Kim Soo-hyun) and take on a new name every 10 years to hide his real identity.
Min-Joon now works as a college professor in the present when he met a popular Hallyu actress named Cheon Song-yi (played by Jun Ji-hyun). The two eventually find each other entangled in crazy and unpredictable situations that will lead them to fall in love with each other.
However, with only a few months left before Min-joon's return to his own planet, will the two be able to do so knowing that he fell in love with a human? Also, Min-joon discovers something behind Song-yi's past that makes the story even more interesting.
2. My Girlfriend is a Gumiho (2010)
The Gumiho is a traditional Korean legendary fox with nine tails. Cha Dae-woong (played by Lee Seung-gi) accidentally releases a gumiho (Shin Min-ah) and since then, his normal life becomes an adventurous one.
According to mythologies, a gumiho eats men's livers, this is why Dae-woong is scared of it and Gumiho will take advantage of it.
The two strike a deal that in order for Mi-ho to become more human, she will lend Dae-woong her mystical fox bead which will increase Dae-woong's speed and strength, allowing him to do more difficult stunts as an actor. As the story progresses, the two will get to know each other and falls in love with each other.
When another half-human, half supernatural being named Park Dong-joo enters (played by No Min-woo). Park Dong Joo will tell Gu Mi-ho that there is a possibility for her to become a human if she happens to drink Dong-joo's blood and place her bead inside Dae-woong's body. Both Mi-ho and Dae-woong agreed to do so.
However, the consequence of this action would be the entire process will result in the human body's death. Now, with only 100 days left, Dae-woong will eventually die once Mi-ho will become a full-fledged human. On the other hand, Mi-ho will die if the bead won't be returned to her.
Other casts of the best SBS drama My Girlfriend is a Gumiho includes Park Soo-jin as Eun Hye-in, Dae-woong's first love before meeting Mi-ho, Sung Dong-il as Ban Doo-hong, a stunt director and Yoon Yoo-sun as Cha Min-sook, Dae-woong's aunt.
Other characters include Cha Poong, played by Byun Hee-bong, as Dae-woong's grandfather. Kim Ho-chang is also part of the cast as Kim Byung-soo, Dae-woong's best friend.
My Girlfriend is a Gumiho aired on SBS from August to September 2010 with 16 episodes.
3. Brilliant Legacy (2009)
Brilliant Legacy is about two people who accidentally met because of an exchanged baggage.
Geun-sung (played by Han Hyo-joo) is having her vacation back in Korea and Sunwoo Hwan (played by Lee Seung-gi) was ordered by her grandmother to return to Korea to manage their food company. When their luggage accidentally exchanges, this will lead to misunderstandings between the two.
Brilliant Legacy is among one of the Best SBS Dramas of 2009.. It has maintained its number one spot for more than 20 weeks straight and has climbed a peak rating of 47.1% on the last episode.
SBS drama Brilliant Legacy aired on the network from April up untilJuly 2009 with 28 episodes.
4. Hot Stove League (2019)
One of the best SBS dramas in [2022], Hot Stove league is about a fallen baseball team with only one goal in mind. That is to make their team reach the top league baseball team in South Korea. The cast includes Nam koong Min as Baek Seung-soo.
He is the manager of the said team. Baek Seung-soo is determined to reach the goal of his team. Lee Se-young (played by Park Eun-bin), a hardworking manager in their team.
She will also do everything to help Baek Seung-soo reach their dream of becoming the top team in the entire South Korea. As the story progresses, the team faces various experiences that will test their bond, friendship and faith with each other.
Aside from the two main characters, other casts of the drama include oh Jung-se as Kwon Kyeong-min, director if Jaesong Group and Jo Byung-gyu as Han Jae-hee, Se-young's co worker.
Other supporting characters include Son Jong-hak as Go Kang-seon, the chief executive operations officer of Dream team, Lee Jun-hyeok, scout leader named Go Se-hyeok, and Yoon Byung-hee plays as one of the scouts named Yang Won-seop.
The drama Hot Stove League aired on SBS network from December [2022] to February [2022] with 16 episodes.
5. Doctor Stranger (2014)
Doctor Stranger is about two medical doctors who try to escape North Korea but lose contact with each other as they flee.
Park Hoon (played by Lee Jong-suk) is a South Korean who was raised and trained to become a doctor in North Korea.
He meets the love of his life Song Jae-hee (to be played by Se-yeon) and the two planned to flee to South Korea to live a better life. During their escape, the two lost contact with each other and eventually Park Hoon became the only one who managed to flee to South Korea alone.
A few years later, while park Hoon works as a doctor in South Korea's top hospital, he meets a woman who looks exactly like the girl he loves Song Jae-hee. However, the woman denies that she knows Park Hoon.
Other casts of the drama include Park Hae-jin as Han Jae-joon who is Park Hoon's rival and Kang So-ra as Oh Soo-hyun, a heart surgeon.
SBS drama Doctor Stranger aired on SBS from May up until July 2014 with 20 episodes. It is considered as one of the best SBS dramas as it received numerous awards from different award giving bodies as well as the performance of the actors.
6. Secret Garden (2010)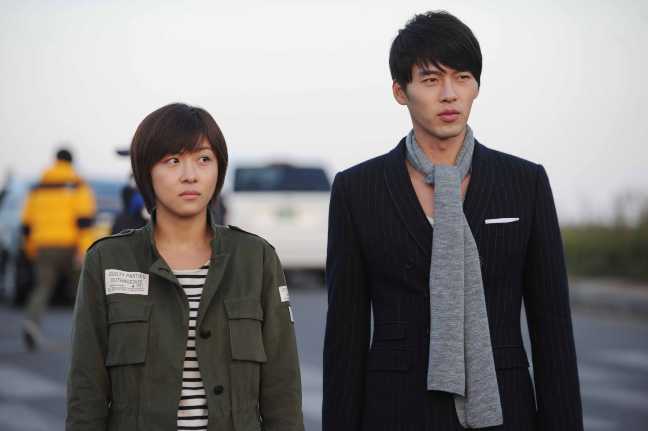 The story follows a stuntwoman named Gil Ra-im (played by Ha Ji-won) who meets a CEO of a top department store named Kim Joo-won (played by actor Hyun Bin).
When they meet each other, Joo-won was stunned by Ra-im's cool personality and confused why she was constantly on his mind. The story gets even more dramatic and even more complicated when the two main characters magically switch bodies.
Aside from the two main characters of the drama the show also include Yoon Sang-hyun as Choi Woo-young (Oska), a popular Hallyu star and Joo-won's cousin and Kim Sa-rang as Yoon Seul, Oska's first love.
Secret Garden became one of the best SBS dramas of all time because of its huge success with a net worth of more than 20 billion won. Aside from its over the top ratings, Secret Garden also won numerous awards including grand prize award for Hyun Bin in the 47th Baeksang Arts Awards.
Best SBS drama Secret Garden aired on SBS from November 2010 up until January 2011 with 20 episodes.
7. City Hunter (2011)
Starring Lee Min Ho as Lee Yoon-sung/Poochai, City Hunter follows the story of a man code named as "City Hunter" with only one goal and that is to avenge his father's death.
He will use a Korean-American identity to fake a double life as he tries to hunt for his father's killers.
The hunter will then meet Kim Na-na (played by Park Min-young), the girl he falls deeply in love with. Kim Na-na works as a presidential security with exceptional skills in martial arts.
The two then fall in love with each other and suddenlyKim Na-na discovers Lee-Yoong-sung's true identity.
Aside from the two main characters, other casts include Lee Joon-hyuk as Kim Young-joo, an intelligent prosecutor and Kim Sang-joong is Lee Jin-pyo, the one who pretends to be an investor to use Lee Yoon-sung as the agent of vengeance.
Other supporting characters include Kim Sang-ho as Bae Man-duk, Hwang Sun-hee as Jin Sae-hee, Goo Ha-ra as Choi Da-hye and Chun Ho-jin as Choi Eung-chan, the incumbent South Korean president.
SBS drama City Hunter aired on SBS from May to July 2011 with 20 episodes.
8. Yong Pal (2015)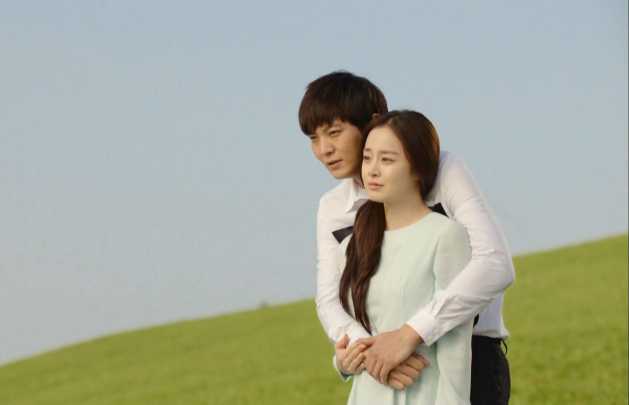 Considered as one of the best SBS dramas, Yong Pal follows the story of a young and very talented surgeon named Kim Tae Hyun (played by Joo Won), who uses his tough medical skills to those who are in need of medical attention or serve as a mercenary doctor for hire.
He hides himself under the identity of Yong Pal. Kim Tae Hyun joins a team of corrupt physicians in order to rescue Han Yeo Jin, a chaebol heiress who just came from a medically induced coma.
The events lead to unintended consequences which makes the story even more interesting. Yong Pal became one of the top rated Korean drama primetime miniseries of 2015.
Aside from the two main stars, other casts of Yong Pal include Jo Hyun-Jae as Han Do-joon, Han Yeo-jin's half brother and Chae Jung-an as Lee Chae-young, Han Do-joon's wife.
Other cast members of the drama include Jung Woong-in, Stephanie Lee, Song Kyung-chul, Min Jin-Woong, Ahn Se-ha, Jo Bok-rae and Bae Hye-sun.
Young Pal reunited Jo Hyun-jae and Kim Tae-hee who first worked together in Forbidden Love, a 2004 drama. Young Pal aired on SBS from August to October 2015 with 18 episodes.
9. Angel Eyes (2014)
Angel Eyes tells the story of a legally blind woman named Soo-wan (played by Ku Hye-Sun) and Korean actor Park Dong-joo (played by Lee Sang-yoon) who were each other's teenage first love.
The two have been separated because of an unexpected painful and crucial family situation. When Soo-wan underwent a painful eye transplant, she promised to work as an emergency rescue agent.
After more than 10 years, the two met each other but only this time, Park Dong-joo decides to hide his true identity to Soo-wan. Soo-wan is now soon to marry a neurosurgeon.
Will Soo-wan be able to find out park Dong-joo's real identity? How will the two end up with each other despite all the circumstances they will face?
Aside from the two main characters in the story, other cast members include Kim Ji-seok as Kang Ji-woon, Soo-wan's fiance and Jung Jin-young is Yoon jae-bum, Soo-wan's father.
Seungri is also part of the cast where he plays the role of Teddy Seo, he is a Korean-American who works as an emergency rescue agent and falls in love with Park Hye-joo.
Other supporting roles in the story are Jung Ae-ri named Oh Young-ji, Kim Ho-chang named Moon Je-ha, Park Jin-joo named Kim Yoon-jung and Kim Seung-wook named Joo Jin-sang.
SBS drama Angel Eyes aired on SBS network from April up until June 2014 with 20 episodes.
10. Master's Sun (2013)
Master's Sun is about an unemotional department store owner named Joo Joong-won (played by So Ji-sub) who meets a pessimistic girl named Tae Gong-shil (played by Gong Hyo-jin).
She used to be a jolly person but because of an unexpected accident, she started seeing ghosts which made her become an outcast. Tae Gong-shil eventually finds out that every time she touches Gong-shil, all the ghosts that surround her suddenly disappear.
Because of this, she always makes sure to stay by Joong-won's side. In return, Tae Gong-shil needs to help Joong-won regain an amount of money that was stolen from him a few years ago.
Other cast members of the drama include Seo In Guk. He plays the role of Kang Woo. He is an ex-South Korean Army and soon becomes hired as the security head of Jong-won's department store. He develops feelings for Gong-shil and eventually admits his feelings for her.
Kim Yoo-ri is also part of the cast. She plays the role of Tae Yi-ryung, a top star supermodel who plans to seduce Jong-won as part of her revenge on Gong-shil.
Other casts of master's Sun include Han Bo-reum as Cha hee-joo, Jong-won's ex girlfriend, Hwang Sun-hee as the role of Hanna brown, Hee-joo's twin sister and Kim Mi-kyung as Joo Sung-ran, Joong-won's aunt.
Master's Sun aired on SBS network from August to October 2013 for 17 episodes.
11. Rooftop Prince (2012)
One of the best SBS dramas in 2012, Rooftop Prince tells the story of a Joseon crown prince named Prince Lee-gak (played by Park Yoo-chun) who mysteriously time travels to the future and encounters modern day Korea. He falls onto Park ha's (played by Han Ji-min) rooftop house.
Prince Lee-gak now tries to impersonate a man named Tae-yong so that he'll be able to solve his wife's death. Park Ha helps Prince Lee-gak and his whole court live in the present day-era while trying to solve the sudden and strange death of his wife.
Aside from the two main characters, other casts of the drama include Jeong Yu-mi to play Hong Se-na, Park-ha's ambitious older stepsister. Lee Tae-sung is also part of the cast and plays the role of Yong Tae-mu, Tae-yong's cousin as well as Se-na's secret lover.
Lee Tae-ri, Jung Suk-won and actor Choi Woo-shik are both part of the cast. They will play the roles of Song Man-bo, Woo Yong-sool and the role of Do Chi-san, respectively, as part of Prince Lee-gak's entourage.
Rooftop Prince gained numerous awards from different award giving bodies such as Best Korean Drama in 2012 and People's Choice during the 7th Seoul International Drama Awards.
Rooftop Prince aired on SBS network from March up until May 2012 with 20 episodes.
12. Faith (2012)
Faith follows the story of a modern-day plastic surgeon named Yoo Eun-soo (played by Kim Hee-sun) who is kidnapped and time travels to Goryeo period.
Her kidnapper is a leader of the royal guard named general Choi Young (played by Lee Min-ho). The two fall with each other.
Yoo Eun-soo is an overworked plastic surgeon who dreams to put up her own hospital. One day, a strange man suddenly kidnaps her and takes her back in the Goryeo period because she is said to be the apprentice of Hwata, a popular Chinese surgeon sent from heaven. Her kidnapper is a loyal and brave royal guard to King Gongnim.
Some of the supporting characters in the drama include Yoo Oh-sung as Kim-chul, Ryu Deok-hwan as King Gongmin, Park Se-young as Queen Noguk, Sung Hoon as Chun Eum-ja and Shin Eun-jung as Hwa Su-in.
Faith aired on the network SBS from August up to October 2012 with 24 episodes.
13. Jang Ok-Jung (2013)
One of the best SBS dramas in 2013, Jang Ok-Jung made its mark on its viewers heart for its heavy drama and good plot.
The story is about Jang Ok-Jung's life story (played by Kim Tae-hee). She is also recognized as the famous and notable Lady Jang Hui-bin.
Being among the famous royal mistress during the Joseon period, Jang Ok-Jung's life as a teenager has been rough. Her mother had been brought as a slave while her father had been beaten to his death.
Dang Ok-Jung's teenage life and her entire family went on the loose away from servant hunters. She meets a crown prince Lee-soon (played by Yoo Ah-in) who falls in love with her..
The two were separated from each other because both of them need to fulfill their own ambitions in life. Dang Ok-Jung became a notable and popular fashion designer while crown prince Lee-soon scuffles to find power from his nobility.
Eventually, the two then meet each other again while Jang Ok-Jung awaits to take measurements of crown prince Lee-soon's body. However, Jang Ok-Jung denies that she knows Prince Lee-soon because she's afraid her love for him will hinder her from reaching her ambitions in life.
Aside from the main characters in the story other casts of the drama include Jae Hee as Hyun Chi-soo, Lee Sang Yeob as Prince Dongpyung, Han Seung-yeon as Sook Bin-choi, Lee Hyo-chun as Queen Jo and Lee Dong-shin as Kim Man-ki.
14. It's Okay, That's Love (2014)
It's Okay, That's Love is a romance melodrama that tells the story of Jang Jae-yeol (played by Jo In-sung) who suffers from obsessive compulsive disorder.
He grew up to be a famous best selling mystery fiction author and a radio DJ.
She meets an ambitious psychiatrist named Ji Hae-soo (played by Gong Hyo-jin) who has a negative attitude towards love and relationships. The two eventually fall in love with each other but later on, Ji Hae-soo will learn about Jae-yeol's undiagnosed schizophrenia.
Dubbed as one of the best SBS dramas in 2014, It's Okay That's Love's screenwriter and director states that the aim of the drama is to address the discrimination issues and social stigma attached to people with mental health issues.
Sung Dong-il plays the role of Jo Dong-min. He is Hae-soo's senior hospital associate who is her first love. Lee Kwang-soo plays the role of Park Soo-kwang, a coffee shop waiter having Tourette syndrome.
Do Kyung-soo is also part of the cast where he plays the role of Han Kang-woo, an aspiring author who is a big fan of Jae-yeol. Other supporting characters include Jin Kyung is Lee Young-jin, Lee Sung-kung is oh So-nyeo and Yang Ik-june as the role of Jang Jae-beom.
It's Okay, That;s Love aired on SBS from July to September 2014 with 16 episodes.
15. 49 Days (2011)
49 Days is about a woman who has 49 days left before she finally goes back to her own body. Shin Ji-hyun (played by Nam Gyu-ri) lives a happy and ideal life. She is now set to be married to Kang Min-ho (to be played by Bae Soo-bin) for about a few weeks.
However, a tragic day occurs when a woman named Song Yi-kyung (played by Lee Yo-won) tries to end her own life by suddenly walking into an approaching traffic. Shin Ji-hyun tries to save Song Yi-kyung from her suicidal attempt, yet the two both suffer from coma.
Shin Ji-hyun eventually meets a grim reaper named Song Yi-soo (played by Jung II-woo) or also known as the Scheduler. The strange person states that in order for Shin Ji-hyun to go back to her own body, she must accumulate three teardrops straight out of pure love by people who are not her relatives or not blood related to her.
While completing the mission, Shin Ji-hyun must take on the physique of Song Yi-kyung and try to live a normal life as a waitress in a coffee shop owned by one of her former high school friend Han Kang (played by Jo Hyun-jae).
Shin Ji-hyun eventually painfully realizes the people who deceit her and the ones who truthfully love her, including her friend Han Kang.
When it comes to Korean dramas, every K-drama lover surely won't need to run out of some shows to watch, especially on SBS network. If you've finally chosen which Best SBS dramas you want to watch first also we write about Best OCN Dramas, Best tvN Dramas, Best jtbc Dramas and Best KBS Dramas.
We can't wait to find them out! Write them all below in the comment box section.