Most Beautiful Korean Actresses Living on the Planet [2021]
With their good looks and flawless skin, South Korean beauties never missed to catch anyone's attention. Get to know more of them as we give you the top most beautiful Korean actresses 2020, their lifestyle and some of the achievements.
List of Most Beautiful Korean Actress Living in our Planet Plus what have the following Korean actresses achieved in their careers so far?
The Most Beautiful Korean Actresses as 2020 – [2021] UPDATED
1. Kim Tae Hee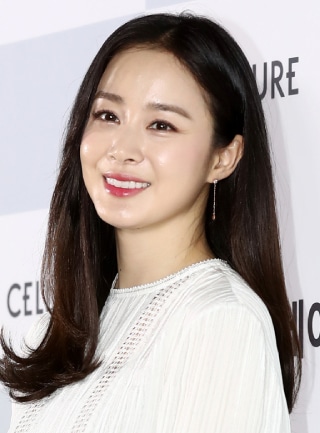 Kim Tae Hee born on March 29, 1980 in Ulsan, South Korea.
This 39-year old beauty is married to fellow actor Rain in 2017. She has starred in a number of hit dramas and movies such as Stairway to Heaven, Love Story in Harvard, Iris, My Princess and Yong-Pal.
Kim Tae Hee's most memorable roles include the portrayal of Choi Ji Woo's step-sister Han Yoo-ri in Stairway to Heaven.
Her role helped her rise to stardom and landed her first lead role the following year alongside Kim Rae Won in Harvard Love Story.
Kim Tae Hee is also a brand ambassador for several big names such as Toyota and Samsung. Her beauty landed her on numerous TV advertisements and campaigns.
Years in between her small-screen comeback in 2009 for Iris, Kim Tae Hee busied herself with CM and two movies that unfortunately didn't do very well at the box office.
At present, she and husband Rain are expecting baby number two and are slated to play the lead role in a Chinese drama called Sage of Calligrapher, Wang Xi Zhi.
2. Bae Suzy
Dubbed as one of the most beautiful Korean actress, Bae Suzy was born on October 10, 1994 in Buk District, Gwangju. Her real name is Bae Su-ji and her fans call her Sueweeties.
Bae Suzy used to work as a model in a shopping center before starting her career in singing and acting.
Bae Suzy started her career in music in 2010 when she became a member of Miss A under YG Entertainment.
Since then, she got connected with several hit advertising agencies for big names such as Samsung.
In 2011, Bae Suzy took on the lead female role in the hit series Dream High. In the same year, she also became an ambassador for the 16th Gyang Korea Flower Show.
In 2013, Bae Suzy also became an ambassador for Korean National Police Agency. In 2017, she was nominated for the 6th Gaon Chart K-Pop Awards and won the 31 st Golden Disc Award in the same year.
bae suzy is doing well carries and is scheduled with good projects lined up for her after the expiration of her contract from JYP last March.
Music career wise, she is also very active after the release of her second album Faces of Love.
She will play the role of a secret agent in the upcoming action drama Vagabond, which will soon start streaming on Netflix.
This [2021], she is slated to star in Mount Baektu, once again in the action genre.
3. Son Ye Jin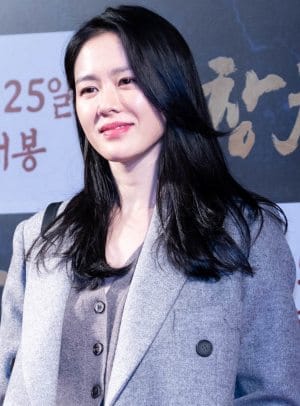 Son Ye Jin was born and raised in Suseong District, Daegu.
The span of her now 19-year-old career gave her eleven dramas and twenty-one movies, solid evidence of Hallyu star status.
She is also one of the most prominent awardees for Blue Dragon Film Awards for Best New Actress category.
Korean actress Son Ye Jin has come a long way since she started out in 2000 when she starred in the film Secret Tears.
Starring in Kwak Jae Yong's The Classic didn't just help her gain the title "Nation's First Love" but also well-deserved attention in the rest of Asia.
Two more of her movies became huge, particularly in Japan. This year, her role in the small screen romance drama titled Crash Landing On You with Hyun Bin, became a huge success.
Some of Son Ye Jin's most memorable roles in small and big screen include The Classic, Summer Scent, A Moment to Remember, April Snow, The Truth Beneath, The Last Princess and this year the hit Korean series Crash Landing on You.
4. Moon Chae Won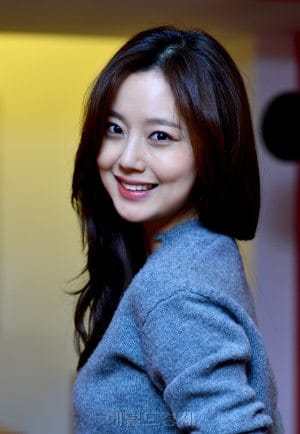 32-year-old beautiful Korean actress Moon Chae Won does it best starring in historical dramas including Painter in the Wind and Princess' Man.
She even won New Best Actress recognition at Grand Bell Awards and Blue Dragon Film Awards for her performance in the film War of the Arrows.
But she was not limited to that. Moon Chae Won proved her acting prowess in the variety of dramas she has been part of like The Innocent Man and adaptations of US series like The Good Doctor and Criminal Minds.
Her last project was tvN drama Mama Fairy and the Woodcutter in 2018.
5. Song Hye Kyo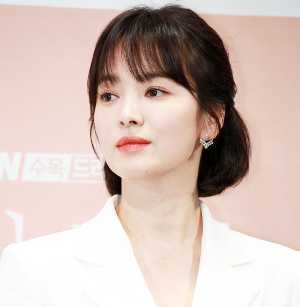 One of the most beautiful Korean actresses in Asia is probably Song Hye Kyo. She was born on November 22, 1981 in Dalseo District, Daegu.
This beautiful Korean actress started her career via modelling when she was just 14 years old.
In 1996, she won a first prize award for the Sunkyung Smart Model Contest despite her height of only 161 cm tall.
Some of her popular dramas include Autumn in my Heart, All In, That Winter The Wind Blows, Full House and Encounter.
Her hit dramas, Autumn in my Heart and Full House paved way for an even bigger Korean Wave. In 2005, she came out with her first big-screen project alongside Cha Tae Hyun.
Since then,she has starred in several films, 3 of them as part of Chinese production.
Song Hye Kyo's popularity won her an award in Baeksang Art Award.
Song Hye Kyo is not only a great actress, but she also has a big heart especially for children. She donates a certain amount of money to several firms and charities for kids.
Her Hallyu status remained unquestioned even after starring in Descendants of the Sun with estranged husband Song Joong Ki.
Her project with Park Bo Geom, Encounter, continues to make it big amid controversies surrounding her recent divorce.
Despite her busy schedule and controversies regarding her love life, Song Hye Kyo remains cheerful and positive.
6. Jun Ji Hyun
Another Beatiful Korean actress and top Hallyu star is 37-year-old Jun Ji Hyun, famous for her breakthrough role in My Sassy Girl.
She adopted the name Gianna Jun prior to her Hollywood debut in Blood: The Last Vampire.
Her small-screen exposure may be limited, but is very impactful, as seen in My Love From The Star and Legend of the Blue Sea.
Jun Ji Hyun was unshakeable in Forbes Korea's list of Power Celebrities. Even after she got married and had two kids, her status as Hallyu star was never threatened at all as she remains one of the most in-demand celebrity endorsers in Korea.
7. Lee Young Ae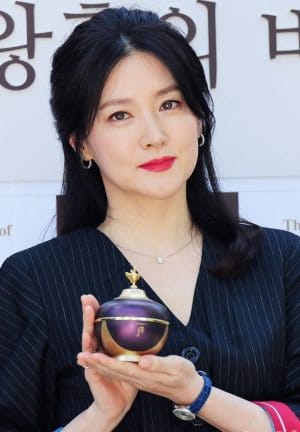 A 48-year-old actress Lee Young Ae is well known for playing Jang Geum in 2003, perhaps the drama that truly brought K-drama fever to the rest of Asia.
She became one of the biggest Hallyu stars to visit China, Hong Kong, Taiwan, and other Asian countries.
Four years after the success of the drama Dae Jang Geum, her contribution to Korean Wave was recognized by the South Korean Government with a Cultural Merit award.
In 2017, she returned to a small screen alongside Song Seung Heon in Saimdang, Memoir of Colors. No updates in her activity are announced up to the present.
8. Lee Yo Won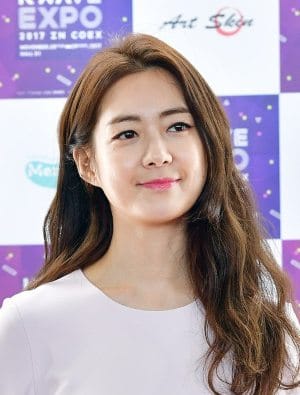 39-year-old Lee Yo Won has been acting since 1998 both on the small and big screen, but in 2002 she announced a temporary hiatus due to exhaustion.
She was revived in 2005 to work with Director Lee Jae-Gyu who she wanted to work with for the Fashion '70s.
Lee Yo Won seemed to have picked up in the succeeding years with more high rating dramas like Surgeon Bong Dal-hee and Queen Seon Deok.
Also, she became part of May 18, one of Korea's highest rating movies of all time. This [2021], she played the lead role in historical melodrama Different Dreams.
9. Han Hye Jin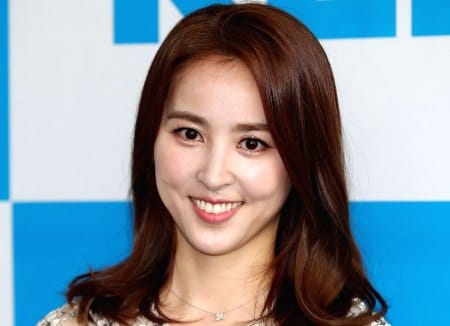 You may know Han Hye Jin as Soseono from hit epic drama Jumong, but before that she was a young widow in MBC's daily drama Be Strong, Geum-soon.
The 37-year-old actress has 16 other dramas under her belt and turned into a host for Healing Camp from 2011 to 2013.
Han Hye Jin got married to football player Ki Sung-Yeung in 2013 after being in a relationship with Brown Eyed Soul's Naun in 2012.
She gave birth to her daughter in 2015. In 2016, she returned with another hosting stint for Mom's Diary which lasted a year.
10. Park Shin Hye
Park Shin Hye is a beautiful Korean actress born on February 18, 1990 in Gwangju, South Korea. Back then, she was nicknamed Park Pig by her family and friends.
29-year-old Park Shin Hye began as a child actress in 2003, as the young Han Jung-Suh played by Choi Ji Woo in Stairway to Heaven.
During those years, Park Shin Hye debuted her first ever music video in Lee Seung-hwan's Got Flower. She was only 13 years old back then.
In 2009, she played the role of a cross-dressing heroine in You're Beautiful alongside Jang Keun-seuk.
It started her popularity outside Korea, particularly in Japan, where she signed an exclusive contract under IMX.
Not only does she is a great actress but Park Shin Hye also has special talent in singing and dancing. She proved her singing prowess in several of her dramas and movies.
Some of Park Shin Hye's most memorable dramas include Stairway to Heaven, Tree of Heaven, You're Beautiful, Heartstrings and The Heirs.
One hit drama after another; she has blossomed into one of the most sought after Korean actresses of her time.
Her recent project with Hyun Bin, sci-fi romance drama Memories of Alhambra is streaming worldwide through Netflix. Her next projects include two movies, one slated for [2021] release and one for [2021].
Rumour has it that Park Shin Hye is dating actor Choi Tae-joon. However, the two neither confirm nor deny the said rumour.
11. Kim Ji Won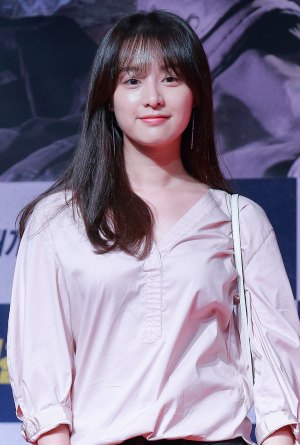 26-year-old Kim Ji Won has come a long way since her debut in 2010 drama Mrs.
Saigon. In 2013, she was part of a teen drama series The Heirs with Lee Min-ho and Park Shin Hye and won New Star Award at the SBS Drama Awards.
She also had a few projects before her support role in Descendants of the Sun, including a web series opposite So Ji-Sub titled One Sunny Day, which was only made available on LINE TV Thailand.
In 2017, she had her first lead role alongside Park Seo-Joon in Fight For My Way.
Her latest project, Arthdal Chronicles, has a total of three seasons and being streamed internationally through Netflix.
12. Han Hyo Joo
This beautiful Korean actress was born on February 22, 1987 in Cheongju, North Chungcheong.
Han Hyo Joo's baptismal name is Agnes and she has liked to play tetris ever since she was a child.
Han Hyo Joo studied Theater and Film in Dongguk University. During her teenage years, she was discovered and scouted in a beauty pageant for teens.
Han Hyo Joo's acting career began with Nonstop season 5 and then later got more famous in Spring Waltz, the final installment of the Yoon Seok-ho's "season" dramas.
One of her earliest highly successful dramas includes Iljimae with Lee Joon-ki and Brilliant Legacy with Lee Seung Gi. She was recently nominated as Most Popular Actress at the Baeksang Arts Award.
Her 14-year old career includes 5 other dramas including Dong Yi and W with which she had finished notable performances.
Han Hyo Yoo is not only an award winning actress but she is also an established model. Her beauty and popularity landed her on numerous advertising contracts and magazines all over South Korea.
Her upcoming project, Treadstone, is set to premiere this October in USA Network. Han Hyo Joo also starred in several high grossing films like Masquerade and The Beauty Inside.
13. Ha Ji Won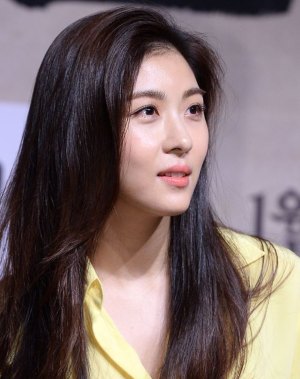 The 41-year-old Ha Ji Won is one of those jack of all trades actresses in South Korea who has played various roles since her debut in 1996. She is one of the most sought after and critically-acclaimed performers in South Korea.
Despite her age, Ha Ji Won still looks younger and more beautiful than other actresses. She is also considered as one of the most influential actresses in South Korea.
Ha Ji Won had been in 21 movies and 17 drama series and bagged acting awards in Baeksang Art Awards as well as for Blue Dragon Film Awards.
Some of her notable performances include Hwang Ji Ni and Empress Ki in 2014.
This [2021], she starred in the melodrama Chocolate as a woman who became a cook. She is also slated for the main role in an upcoming movie titled Collateral.
14. Kim So Hyun
Korean actress Kim So Hyun may be young at 21, but her line up of dramas and movies seem fit for a veteran actress.
The Australian-born actress debuted her career in Korean industry in 2006. She started as an actress when she was just 7 years old.
She also took the main lead role in the teen drama Who Are You: School 2015, Let's Fight Ghosts and The Emperor.
Kim So Hyun is not only a great actress but also a skilled MC. She recently hosted several big shows such as Melon Music Awards, Show! Music Core and many more.
Scene stealer Kim So Hyun's claim to fame was the portrayal of the young Yoon Bo-Kyung in hit drama Moon Embracing The Sun.
She moved on to play various other young versions of actresses and was later dubbed as "Queen of Child Actress".
In 2017, Kim So Hyun marked her first adult role in a historical drama after Moon Embracing The Sun as Yoo Seung Ho's love interest in Ruler of the Mask.
At present, Love Alarm is gaining so much interest since it aired last month on Netflix.
Fun fact about this beautiful actress: She doesn't drink coffee yet.
15. Ryu Hwa-Young
Beautiful actress Ryu Hwa Young was born on April 22 1993 in Gwangju, South Korea. She has an older twin sister who also happened to be a rapper and former member of the group Coed School and the sub-group F-ve Dolls.
On January 13, 2014, Ryu Hwa-Young became the lead actress for Zia' new music video entitled "Have You Ever Cried".
A former member of defunct group T-ARA, 26-year-old Ryu Hwa-Young had her acting debut in 2014 for mini-drama "Mother's Choice". Before her acting debut, she had a few stints as a DJ and a rapper as well.
On December 31, 2013, she made her first ever public appearance after leaving T-ara at the 2014 Miller Countdown Party. She performed as a DJ together with DJ Koo, TATA and Park Myung-soo. Ryun Hwa-Young also became the youngest female DJ to ever participate in the said event.
Even being surrounded by controversies involving bullying and wardrobe malfunctions the actress still managed to hold her head high above the water and bagged Best New Actress Award from the 31st KBS Drama Awards for her notable performances in both Mad Dog and My Father Is Strange.
She was last seen in a special appearance for the adaptation of Beauty Inside.
Korean actresses are not only praised for their excellent acting skills but also for their good looks and flawless beauty. If you are a fan of Korean drama, then you surely have two or more names in mind when talking about the top beautiful Korean actresses you can also visit kdrama and kpop blog. 
We will update this article regarding their personality and latest dramas. You can vote IU for Position 10 – 16 Please Email us info@Dramarun.com we will count it manually.
So, who won your heart as the most beautiful Korean actress? Does it include in our list? Or do you have other names in mind? let us know in the comment box below.
Do these beautiful Korean actresses give a chance for their fans to meet them?
For you to meet these Korean actresses, first you need to go to the agencies they work for then arrange a fan meeting with them. There are lots of shows where these actresses go and suddenly surprise their fans.
Who are some of the Korean actresses that don't look their age?
Korean actresses aren't only known for their immense talent, but also for their seemingly everlasting youthful appearance. Actresses like Shin Min-A, 35 years old, Lee Young Ae, 48, Oh Yeon-Seo, 32, Kim Tae-Hee, 39 and Song Hye-Kyo, 37 proves that with their youthful looks and personalities, your age is just a number.
What language should I use when talking to them during fan meetings?
Most Korean actresses know how to speak English so if they do, you can just speak to them in English. If you can speak Korean they try to do so as well. Korean celebrities actually appreciate it if their foreign fans try to talk to them in their mother language.