Crime Suspense Korean Dramas RANKED [2022] Updated
Crime Suspense Korean Dramas that you must watch out right now! These chills aren't twisting more about romance.
Most people know that Korean Dramas are more focusing on Romance and Melodrama and nothing more.
The world knows how charm built and potential they are but haven't you get tired of seeing two couples dancing, wearing glamorous tuxedos and precious ball gowns for girls? She suddenly bumped a guy and the story begins, feel alike in Romeo and Juliet situation.
Does it not affect your eyesight negatively due to the tub of tears? Well, if you had the same case to others, come and join me to escape this world full of wrath and heartbreaks and go to the more thrilling and adventurous action suspense world.
It will scoop your souls out and asphyxiate your breaths, the bloody scenes that will make your goosebumps to arise.
1. The Devil
one of best crime suspense korean dramas a mysterious lawyer, homicide detective and quiet librarian that has a super psychometric ability merged as one to solve undeniably cases and twisting murders.
This surprising drama is filled with a bunch of mystery, revolving in a tarot card reader, lawyer and a detective, the fines are interconnected through past happenings and destined to be as one to reveal untold truths.
2. Mother
Soo Jin Kang (Lee Bo Young) plays the role of a teacher who will teach us that compassion and love will bring hope to other people's life.
This series called the "Mother" I have shed liters of tears because of the story of a young girl who is being tortured in her own house and is being deprived of her rights, Hye Na Kim (Heo Yool) made the audience cry because of her role.
They will find out that Na Kim is being abused by her mother and her Live-in boyfriend, because of Jin Kang her life will turn out differently and if you haven't watched it yet then find out if she will be saved from abused or will she be free and have the justice that she deserves.
The series, by the way, is a Japanese original series and because of its storyline, it has been adopted in Korea.
3. Tunnel
A Father could do everything for his Daughter's sake.
This drama tells a Father lovingness to his murdered Daughter he is Park Gwang Ho of 1986 who travels in present time using the tunnel and found a partner named Kim Sun Jae who is a highly skilled investigator.
This is a perfect combination of seriousness and unseriousness scenes, it has the crime and thriller yet also the loving and caring.
4. Gap Dong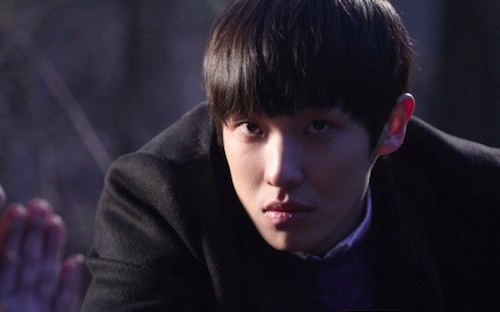 A Son Moo – yeom becomes a police officer hoping to capture a man nicknamed Gap Dong who is responsible for the serial killings in the City with the help of returning Detective Yang Cheol-gon.
They unified to investigate and hoping to catch Gap Dong once and for all.
5. The city of Hunter
Is a South Korean series based in the Japanese manga series written by TukasaHojo.
Lee Yean-Sung was grown up intensively in a combat force with his Father's best friend.
Years have been passed he successfully finished and attained his doctorate degree in the USA. He intended to work in the " International Communications Team " to take an act of revenge on the government who caused his Father's death.
This drama involves marines, political conspiracy, and grudges. A soldier who survived and a stolen child raised as a weapon in the future is actually a thing of beauty.
6. Voice
This story deals crime suspense korean dramas a serial killings, a detective named Moo Jin – Hyuk who can solve major cases suddenly ruins his life.
Because his wife was killed by a serial killer, his heart filled guilt and extreme wraths.
Meanwhile, a professional voice profiler, Kang Kwon helped him to chase for the killer. They fused together and both solving unfolded cases and chasing for the killer.
7. I Remember You
A lustrous eye psychologist or the so-called genius profiler, Lee – Hyun returns home to Korea and tries to solve unregarded cases and phenomenal wonders.
He worked with the management of Cha Ji – An, an excellent detective. While in the serious moments of their duties Lee Hyun unintentionally fell in love with his fellow.
Even this drama shows a little bit of romance, still, it was blended with superb scenes graphics.
8. Nine: Nine Times to Travel
A anchorman discovered mysterious bundles of incense that have the power to send him back in 90's.
He travels there to attempt to save his family, without realizing the consequences of his journey, it may also affect the situation in present times.
This drama is mixed up with some magical scenes, it might befall to thriller and the changes were devastating, you'll realize there's a lot of crime involves.
External: Crimes Suspense KDrama
Thank you for your reading our Top 10 Crime Suspense Korean Dramas
Similar Articles