Top 15 List of Best OCN Dramas [2022] UPDATED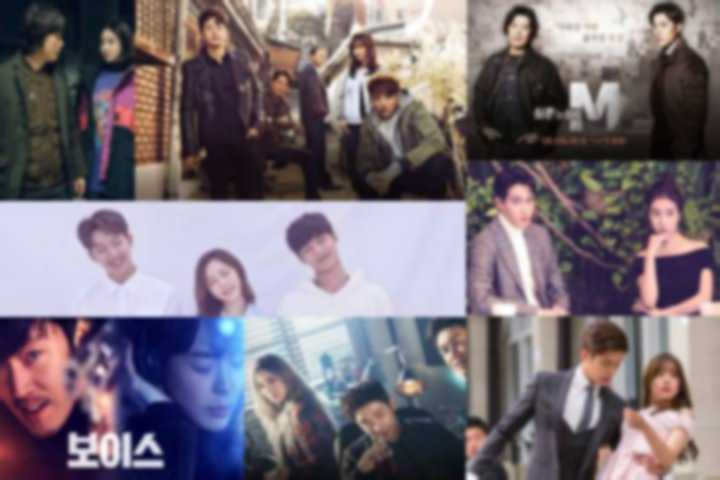 OCN DRAMA is considered as one of the most greatest Dramas in Korea and even in other countries, Korean series and dramas are indeed trendy nowadays because of the uniqueness and thrilling stories that they can offer.
Each episode is a bizarre yet interesting; and every series showcases the broad imagination of the writer. You will realize upon watching that K series is not exaggerated, but it can exceed the expectations of the viewers, In line with the best Korean Series, OCN DRAMA has the credibility to be suggested by people who are not yet into K Drama's.
Below are some of my personal choices of best OCN Drama that I would recommend and would personally suggest to each of you who are just starting to watch Korean dramas, Most of these dramas became "Top-Rated" and made massive noises in the drama industry!
1. Local Hero
It is a story of the secret mission of Baek Shi-Yoon (Park Si-Hoo), A former perceptive agent who investigates crime and will find out the reason as to why his partner died three years ago after his unsuccessful mission that they had in Macau. After a long time of hiding, He decided to buy a bar and he named it "Neighborhood" He then met this person named Choi Chan-Gyu (Lee Soo Hyuk) who is very hopeful of becoming a great police officer someday.
Shi Yoon took time to train Chan Gyu secretly and that is where their journey to fight the evil starts.
2. That Man Oh Soo
One the best OCN drama a fantasy-like series starring Lee Jong Hyun as Oh soo, who is a well-known business owner and a multi-talented engineer and Kim So-Eun as Seo Yoo-Ri, playing the role of simple lady police with a bunch of dreams to help her family and has a busy life of standing as breadwinner.
The comedy-drama-romance series catches people's attention because the story of "That Man Oh Soo" is about two people who's sharing different perspectives and attitudes towards life and will end up falling in love with each other due to circumstances which they did not expect. Who does not like to meet their love for life in an instant though???
3. Meloholic
This Best OCN drama is one of the rare Korean dramas which story is based One the comic. Viewers from all ages, we're enticed by this romance-comedy-fantasy-mystery drama which became really trendy and it garnered a lot of praises from the viewers since the main character, Jung Yun-ho as
Yoo Eun-ho has this extraordinary capability to read a woman's mind which made him really cautious to be in a relationship.
One ordinary day, Eun Ho accidentally bumped into this lady named Han Ye-ri / Han Joo-ri (Kyung Soo-jin) who made turned his world upside down by being perfectly honest to whatever things going on her mind. It didn't come to Eun-ho's mind that Ye-ri / Joo-ri has this strange secret to her personality as well.
4. Priest
This unique Medical-drama-thriller Korean series will surely mesmerize you and will encourage you to dream of becoming an exorcist. The series made a huge impact, especially it is being starred by Yeon Woo jin as Oh Soo-min, JeongYu Mi as Ham Eun ho and Park Yong Woo as Moon Ki Seon is a 3-man team of doctors and exorcists who's doing their hardest to protect the people confined in a Catholic Hospital.
Oh Soo-min, who's playing the main character became a catholic priest because of the help of his senior priest Moon Ki-Seon to help to save the people from the dark and evil spirit because his mom also died because of possession of the demonic spirits. The two priests met Ham Eun-ho, a doctor at Southern Catholic Hospital who has a twisted belief in God due to some unfortunate events happened in her childhood. After meeting the priest it made her question her belief.
5. My First Love
A fantasy story that will bring romantic vibes to its viewers. Upon watching one episode you can't help yourself from watching another one. This is also a comic based fantasy drama which tells the story of a man named Kang Shin-woo (Lee Jung-shin), a hardworking, good looking and famous mathematics high school teacher who was not able to forget his first love 10 years ago.
Unexpectedly, Shin-woo was given a chance to go back to his young, old self, which is 10 years ago for him to meet the younger version of himself and meet his first love. Han Ji-soo (Lee Yeol-eum) playing the role of a lovely and intelligent student from his school. During his stay in the past Shin-woo will find out that the first love of his life is keeping a deep pain from her childhood.
6. My Secret Romance
I' sure each of us secretly loved someone and it also gave us tickling experience. The series is called "Secret Romance" which tells about two people who will have the chance to meet each other after 3 years. The two have shared "treasured moments" 3 years ago, unfortunately, Yoo mi left Jin-wook out of nowhere and was not seen for a long time.
It seems to be the game of destiny for them to meet again in a company owned by Jin-Wook's father. Yoo mi is working as a Nutritionist at the cafeteria of the company. They have encountered a lot of things such as Dramas, Issues about their families, Struggles in their relationship and life twists, but they keep their love intact and alive.
The happy ending of this Drama-Series will give everyone a feeling to become part of the series, though in spite of the tough roads that they had before ending up together
7. Black
A lot of you may ask why this Another top-rated drama series in 2017 is called Black but by watching this series you will realize why. It circles a story of a grim reaper named Han Moo Gang who was assigned to investigate a series of murders and crimes over the years. This grim reaper will meet this lady named Kang Ha ram, she has this extraordinary ability to forecast and see someone's death.
This series will prove to us that we can risk things in the name of love because the two will fall for each other and since they have different standing and far different from each other the grim reaper has to break a rule and just to love Ha-ram.
However, the two have these not so good memories from the past that they are not even aware of. The story has a lot of exciting and challenging twists and plots, but it is one of the "must watch" drama series
8. The Missing
Prepare yourself because for sure this action-thriller-mystery Korean drama series will give you that "action star" feeling while watching. The story of this series is about the two individual journeys to fight for what is right and to serve the right justice.
The witty and brave individual named Gil Soo Hyun who is a former worker of FBI for 10 years before returning to Korea to lead a special task force to solve the tough cases.
His partner, Oh Dae-young, who can be trusted by his analytical skills and a detective for a long time. They will work as a team doing the same mission and will decide to combine their strengths to be more successful in their chosen field. Surely conflicts will arise in their series but aside from that, you will be inspired to work with unity. This series is one of the great choices of OCN Drama.
9. Squad 38
Squad Goals became a trending hashtag for people who's posting about their friends and putting the #squadgoals! Be refreshed from the fantasy drama series, It's time for you to watch something close to reality. This hidden gem crime Korean drama series by OCN aired in 2016 is about a group of people who worked together to expose the secret and crimes of tax evaders who have the habit of not paying their taxes as well as those troublesome taxpayers who work with fraudsters.
This team consists of a not so expected people who will work with the same purpose and will be able to resolve the big problem in the Government. Be reminded what unity in the squad can bring through this great series.
10. Vampire Detective
The vampire has been featured in different Movies and series from different countries. Surely you also thought of becoming a vampire who doesn't get old. Here's another fantasy-mystery-thriller-action Korean Series that talks about a smart private detective named Yoon San, who's passionate about his work and is excellent in serving his clients.  But in just a glimpse he will find out about his real identity that he is a Vampire which he never imagined.
Things about him may seem to be different than how he used to have them, but he still continued to fulfill his duties as a private agent with his great partners, Yong Goo-Hyung and Han Gyeo Wool while he is trying to unfold the truth on his dilemma, issues and the mystery behind the surprising discovery.
11. Possessed
Possessed is a special comedy-thriller-supernatural Korean Drama series that has been aired in early [2022]. This nerve cracking series is about the two individual, who was given special abilities to solve cases in different ways. The main character Kang Pil-Sung (Song Sae-Byeok) is playing the role of a detective and his ability to having a strong instinct makes him different from others.
Along with his duty, he met Hong Seo-Jung (Koh Joon-Hee), she has an incredible physic ability but for some personal reasons, she is trying to conceal it. They will work together to solve different types of cases and will discover each other's strengths that can help each other to work out the cases more effectively. While they are in the state of working together, they felt that they have something to talk about since their eyes meet with a spark.
12. Save Me
Surely all of us had this "Save Me" moments which we all experienced due to unwanted circumstances that happened in our lives. Be fascinated by this thriller-mystery Korean Drama Series. This Series is one of the best OCN Drama. The story talks about the group of four teenagers who stumbled to a girl who whispers "Save Me" and that is where they will embark on the mystery in their lives.
Three years ago, the teenagers went to some sort of suicide issue in their childhood and they try to escape from it, but no matter how hard they try to run away from it, it keeps on haunting them by the society of the cult of the girl that they save consumed them whole. The story from the past reveals why is the current situation happening to them.
13. Life on Mars
How many of you were intrigued when you heard the news of having the chance to Live and Stay in Mars and will be the subject for experimenting if people from Earth can start up a new life on Mars? Here's another type of crime-science fiction Korean drama series. This series is all about the life of a great and intelligent detective who is efficient in his job, but carrying a bunch of responsibilities on his shoulders.
Han Tae-Joo (Jung Kyung-Ho), plays the main character who is wise about data, leads the top crime investigation team in 2018 and after the unpredicted accident, he was shocked the moment he opened his eyes and found himself living in the year 1988. The reason behind the time wrap is still unknown, but one thing is for sure, he has to solve a serial murder case back in that year for him to go back to the present day.
14. The Guest
When we are expecting a guest we often feel excitement, however, this series called "The Guest" is a Korean Drama series that will frighten us. The horror-thriller-drama-mystery genre of this series is about the violent demon called "Sohn" (Guest). The powerful demon has the ability to control another demon and people that makes them kill themselves and their families.
Three teenagers met one another while their families are killing each other. They are Yoon Hwa-pyung, a psychic who was born in a Shaman Family, Choi Yoon, who came from a religious clan and Kang Kil-Young, who is a daughter of a great detective. After 20 years, these three men will meet each other and will decide to work together as a team to defeat the demon. Now, are you ready to invite "The Guest?".
15. Voice 2017
This one is my top favorite Best OCN Drama. This enchanting Korean series was aired in 2017 and it really established a good reputation and received a lot of respect from the viewers. It is a story of the two people who both experienced a dark history of their loved ones who were killed by a serial killer.
Moo Jin Hyuk is playing the role of a detective who blamed himself for the death of his wife while he is fulfilling his duty and Kang Kwon-Joo, who serves the people as a policewoman also has the same predicament as she is working when her dad was killed. The two were destined to meet each other after 3 years' time and they formed a team called "Golden Time Team" and they are on the same boat; to chase the serial killer, dead or alive.
Thank you for reading our Best OCN Drama. You can also watch the best korean dramas on netflix. We love to hear your feedback about this article.
Similar Article
Most Beautiful Korean Actresses Living on the Planet [2022]
With their good looks and flawless skin, South Korean beauties never missed to catch anyone's attention. Get to know more of them as we give you the top most beautiful Korean actresses 2020, their lifestyle and some of the achievements.
List of Most Beautiful Korean Actress Living in our Planet Plus what have the following Korean actresses achieved in their careers so far?
The Most Beautiful Korean Actresses as 2020 – [2022] UPDATED
1. Kim Tae Hee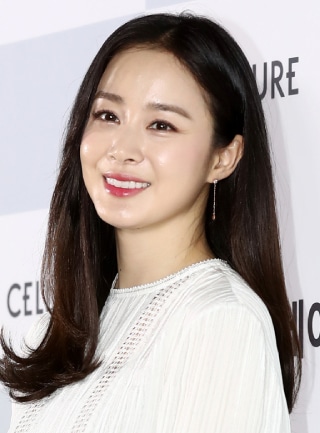 Kim Tae Hee born on March 29, 1980 in Ulsan, South Korea.
This 39-year old beauty is married to fellow actor Rain in 2017. She has starred in a number of hit dramas and movies such as Stairway to Heaven, Love Story in Harvard, Iris, My Princess and Yong-Pal.
Kim Tae Hee's most memorable roles include the portrayal of Choi Ji Woo's step-sister Han Yoo-ri in Stairway to Heaven.
Her role helped her rise to stardom and landed her first lead role the following year alongside Kim Rae Won in Harvard Love Story.
Kim Tae Hee is also a brand ambassador for several big names such as Toyota and Samsung. Her beauty landed her on numerous TV advertisements and campaigns.
Years in between her small-screen comeback in 2009 for Iris, Kim Tae Hee busied herself with CM and two movies that unfortunately didn't do very well at the box office.
At present, she and husband Rain are expecting baby number two and are slated to play the lead role in a Chinese drama called Sage of Calligrapher, Wang Xi Zhi.
2. Bae Suzy
Dubbed as one of the most beautiful Korean actress, Bae Suzy was born on October 10, 1994 in Buk District, Gwangju. Her real name is Bae Su-ji and her fans call her Sueweeties.
Bae Suzy used to work as a model in a shopping center before starting her career in singing and acting.
Bae Suzy started her career in music in 2010 when she became a member of Miss A under YG Entertainment.
Since then, she got connected with several hit advertising agencies for big names such as Samsung.
In 2011, Bae Suzy took on the lead female role in the hit series Dream High. In the same year, she also became an ambassador for the 16th Gyang Korea Flower Show.
In 2013, Bae Suzy also became an ambassador for Korean National Police Agency. In 2017, she was nominated for the 6th Gaon Chart K-Pop Awards and won the 31 st Golden Disc Award in the same year.
bae suzy is doing well carries and is scheduled with good projects lined up for her after the expiration of her contract from JYP last March.
Music career wise, she is also very active after the release of her second album Faces of Love.
She will play the role of a secret agent in the upcoming action drama Vagabond, which will soon start streaming on Netflix.
This [2022], she is slated to star in Mount Baektu, once again in the action genre.
3. Son Ye Jin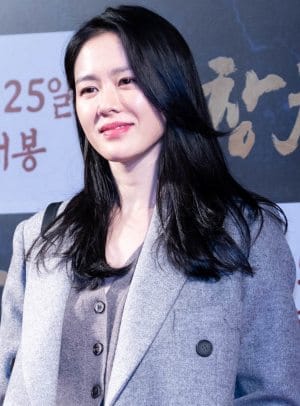 Son Ye Jin was born and raised in Suseong District, Daegu.
The span of her now 19-year-old career gave her eleven dramas and twenty-one movies, solid evidence of Hallyu star status.
She is also one of the most prominent awardees for Blue Dragon Film Awards for Best New Actress category.
Korean actress Son Ye Jin has come a long way since she started out in 2000 when she starred in the film Secret Tears.
Starring in Kwak Jae Yong's The Classic didn't just help her gain the title "Nation's First Love" but also well-deserved attention in the rest of Asia.
Two more of her movies became huge, particularly in Japan. This year, her role in the small screen romance drama titled Crash Landing On You with Hyun Bin, became a huge success.
Some of Son Ye Jin's most memorable roles in small and big screen include The Classic, Summer Scent, A Moment to Remember, April Snow, The Truth Beneath, The Last Princess and this year the hit Korean series Crash Landing on You.
4. Moon Chae Won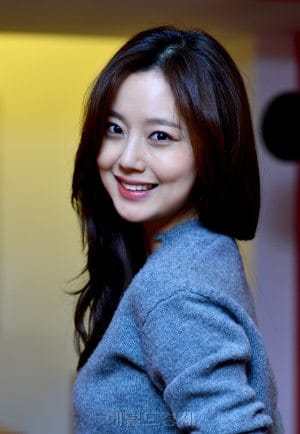 32-year-old beautiful Korean actress Moon Chae Won does it best starring in historical dramas including Painter in the Wind and Princess' Man.
She even won New Best Actress recognition at Grand Bell Awards and Blue Dragon Film Awards for her performance in the film War of the Arrows.
But she was not limited to that. Moon Chae Won proved her acting prowess in the variety of dramas she has been part of like The Innocent Man and adaptations of US series like The Good Doctor and Criminal Minds.
Her last project was tvN drama Mama Fairy and the Woodcutter in 2018.
5. Song Hye Kyo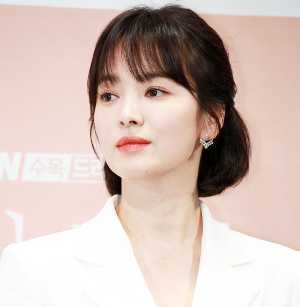 One of the most beautiful Korean actresses in Asia is probably Song Hye Kyo. She was born on November 22, 1981 in Dalseo District, Daegu.
This beautiful Korean actress started her career via modelling when she was just 14 years old.
In 1996, she won a first prize award for the Sunkyung Smart Model Contest despite her height of only 161 cm tall.
Some of her popular dramas include Autumn in my Heart, All In, That Winter The Wind Blows, Full House and Encounter.
Her hit dramas, Autumn in my Heart and Full House paved way for an even bigger Korean Wave. In 2005, she came out with her first big-screen project alongside Cha Tae Hyun.
Since then,she has starred in several films, 3 of them as part of Chinese production.
Song Hye Kyo's popularity won her an award in Baeksang Art Award.
Song Hye Kyo is not only a great actress, but she also has a big heart especially for children. She donates a certain amount of money to several firms and charities for kids.
Her Hallyu status remained unquestioned even after starring in Descendants of the Sun with estranged husband Song Joong Ki.
Her project with Park Bo Geom, Encounter, continues to make it big amid controversies surrounding her recent divorce.
Despite her busy schedule and controversies regarding her love life, Song Hye Kyo remains cheerful and positive.
6. Jun Ji Hyun
Another Beatiful Korean actress and top Hallyu star is 37-year-old Jun Ji Hyun, famous for her breakthrough role in My Sassy Girl.
She adopted the name Gianna Jun prior to her Hollywood debut in Blood: The Last Vampire.
Her small-screen exposure may be limited, but is very impactful, as seen in My Love From The Star and Legend of the Blue Sea.
Jun Ji Hyun was unshakeable in Forbes Korea's list of Power Celebrities. Even after she got married and had two kids, her status as Hallyu star was never threatened at all as she remains one of the most in-demand celebrity endorsers in Korea.
7. Lee Young Ae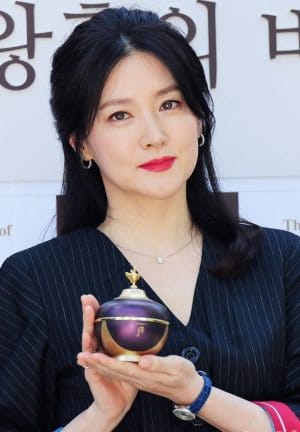 A 48-year-old actress Lee Young Ae is well known for playing Jang Geum in 2003, perhaps the drama that truly brought K-drama fever to the rest of Asia.
She became one of the biggest Hallyu stars to visit China, Hong Kong, Taiwan, and other Asian countries.
Four years after the success of the drama Dae Jang Geum, her contribution to Korean Wave was recognized by the South Korean Government with a Cultural Merit award.
In 2017, she returned to a small screen alongside Song Seung Heon in Saimdang, Memoir of Colors. No updates in her activity are announced up to the present.
8. Lee Yo Won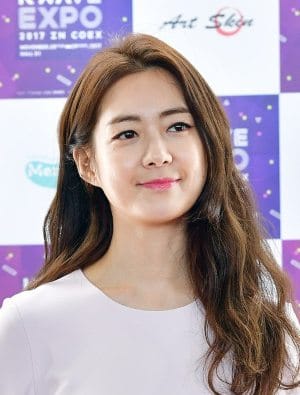 39-year-old Lee Yo Won has been acting since 1998 both on the small and big screen, but in 2002 she announced a temporary hiatus due to exhaustion.
She was revived in 2005 to work with Director Lee Jae-Gyu who she wanted to work with for the Fashion '70s.
Lee Yo Won seemed to have picked up in the succeeding years with more high rating dramas like Surgeon Bong Dal-hee and Queen Seon Deok.
Also, she became part of May 18, one of Korea's highest rating movies of all time. This [2022], she played the lead role in historical melodrama Different Dreams.
9. Han Hye Jin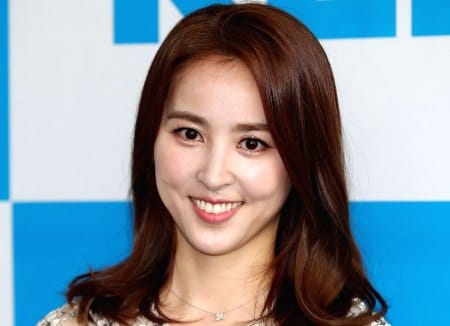 You may know Han Hye Jin as Soseono from hit epic drama Jumong, but before that she was a young widow in MBC's daily drama Be Strong, Geum-soon.
The 37-year-old actress has 16 other dramas under her belt and turned into a host for Healing Camp from 2011 to 2013.
Han Hye Jin got married to football player Ki Sung-Yeung in 2013 after being in a relationship with Brown Eyed Soul's Naun in 2012.
She gave birth to her daughter in 2015. In 2016, she returned with another hosting stint for Mom's Diary which lasted a year.
10. Park Shin Hye
Park Shin Hye is a beautiful Korean actress born on February 18, 1990 in Gwangju, South Korea. Back then, she was nicknamed Park Pig by her family and friends.
29-year-old Park Shin Hye began as a child actress in 2003, as the young Han Jung-Suh played by Choi Ji Woo in Stairway to Heaven.
During those years, Park Shin Hye debuted her first ever music video in Lee Seung-hwan's Got Flower. She was only 13 years old back then.
In 2009, she played the role of a cross-dressing heroine in You're Beautiful alongside Jang Keun-seuk.
It started her popularity outside Korea, particularly in Japan, where she signed an exclusive contract under IMX.
Not only does she is a great actress but Park Shin Hye also has special talent in singing and dancing. She proved her singing prowess in several of her dramas and movies.
Some of Park Shin Hye's most memorable dramas include Stairway to Heaven, Tree of Heaven, You're Beautiful, Heartstrings and The Heirs.
One hit drama after another; she has blossomed into one of the most sought after Korean actresses of her time.
Her recent project with Hyun Bin, sci-fi romance drama Memories of Alhambra is streaming worldwide through Netflix. Her next projects include two movies, one slated for [2022] release and one for [2022].
Rumour has it that Park Shin Hye is dating actor Choi Tae-joon. However, the two neither confirm nor deny the said rumour.
11. Kim Ji Won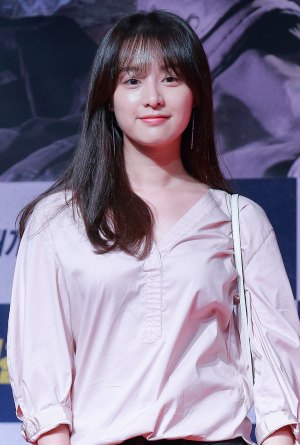 26-year-old Kim Ji Won has come a long way since her debut in 2010 drama Mrs.
Saigon. In 2013, she was part of a teen drama series The Heirs with Lee Min-ho and Park Shin Hye and won New Star Award at the SBS Drama Awards.
She also had a few projects before her support role in Descendants of the Sun, including a web series opposite So Ji-Sub titled One Sunny Day, which was only made available on LINE TV Thailand.
In 2017, she had her first lead role alongside Park Seo-Joon in Fight For My Way.
Her latest project, Arthdal Chronicles, has a total of three seasons and being streamed internationally through Netflix.
12. Han Hyo Joo
This beautiful Korean actress was born on February 22, 1987 in Cheongju, North Chungcheong.
Han Hyo Joo's baptismal name is Agnes and she has liked to play tetris ever since she was a child.
Han Hyo Joo studied Theater and Film in Dongguk University. During her teenage years, she was discovered and scouted in a beauty pageant for teens.
Han Hyo Joo's acting career began with Nonstop season 5 and then later got more famous in Spring Waltz, the final installment of the Yoon Seok-ho's "season" dramas.
One of her earliest highly successful dramas includes Iljimae with Lee Joon-ki and Brilliant Legacy with Lee Seung Gi. She was recently nominated as Most Popular Actress at the Baeksang Arts Award.
Her 14-year old career includes 5 other dramas including Dong Yi and W with which she had finished notable performances.
Han Hyo Yoo is not only an award winning actress but she is also an established model. Her beauty and popularity landed her on numerous advertising contracts and magazines all over South Korea.
Her upcoming project, Treadstone, is set to premiere this October in USA Network. Han Hyo Joo also starred in several high grossing films like Masquerade and The Beauty Inside.
13. Ha Ji Won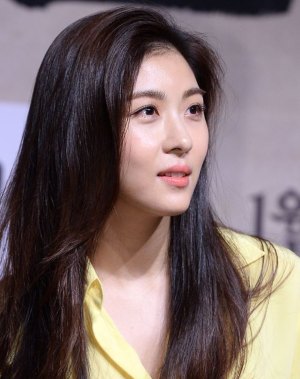 The 41-year-old Ha Ji Won is one of those jack of all trades actresses in South Korea who has played various roles since her debut in 1996. She is one of the most sought after and critically-acclaimed performers in South Korea.
Despite her age, Ha Ji Won still looks younger and more beautiful than other actresses. She is also considered as one of the most influential actresses in South Korea.
Ha Ji Won had been in 21 movies and 17 drama series and bagged acting awards in Baeksang Art Awards as well as for Blue Dragon Film Awards.
Some of her notable performances include Hwang Ji Ni and Empress Ki in 2014.
This [2022], she starred in the melodrama Chocolate as a woman who became a cook. She is also slated for the main role in an upcoming movie titled Collateral.
14. Kim So Hyun
Korean actress Kim So Hyun may be young at 21, but her line up of dramas and movies seem fit for a veteran actress.
The Australian-born actress debuted her career in Korean industry in 2006. She started as an actress when she was just 7 years old.
She also took the main lead role in the teen drama Who Are You: School 2015, Let's Fight Ghosts and The Emperor.
Kim So Hyun is not only a great actress but also a skilled MC. She recently hosted several big shows such as Melon Music Awards, Show! Music Core and many more.
Scene stealer Kim So Hyun's claim to fame was the portrayal of the young Yoon Bo-Kyung in hit drama Moon Embracing The Sun.
She moved on to play various other young versions of actresses and was later dubbed as "Queen of Child Actress".
In 2017, Kim So Hyun marked her first adult role in a historical drama after Moon Embracing The Sun as Yoo Seung Ho's love interest in Ruler of the Mask.
At present, Love Alarm is gaining so much interest since it aired last month on Netflix.
Fun fact about this beautiful actress: She doesn't drink coffee yet.
15. Ryu Hwa-Young
Beautiful actress Ryu Hwa Young was born on April 22 1993 in Gwangju, South Korea. She has an older twin sister who also happened to be a rapper and former member of the group Coed School and the sub-group F-ve Dolls.
On January 13, 2014, Ryu Hwa-Young became the lead actress for Zia' new music video entitled "Have You Ever Cried".
A former member of defunct group T-ARA, 26-year-old Ryu Hwa-Young had her acting debut in 2014 for mini-drama "Mother's Choice". Before her acting debut, she had a few stints as a DJ and a rapper as well.
On December 31, 2013, she made her first ever public appearance after leaving T-ara at the 2014 Miller Countdown Party. She performed as a DJ together with DJ Koo, TATA and Park Myung-soo. Ryun Hwa-Young also became the youngest female DJ to ever participate in the said event.
Even being surrounded by controversies involving bullying and wardrobe malfunctions the actress still managed to hold her head high above the water and bagged Best New Actress Award from the 31st KBS Drama Awards for her notable performances in both Mad Dog and My Father Is Strange.
She was last seen in a special appearance for the adaptation of Beauty Inside.
Korean actresses are not only praised for their excellent acting skills but also for their good looks and flawless beauty. If you are a fan of Korean drama, then you surely have two or more names in mind when talking about the top beautiful Korean actresses you can also visit kdrama and kpop blog. 
We will update this article regarding their personality and latest dramas. You can vote IU for Position 10 – 16 Please Email us [email protected] we will count it manually.
So, who won your heart as the most beautiful Korean actress? Does it include in our list? Or do you have other names in mind? let us know in the comment box below.
Do these beautiful Korean actresses give a chance for their fans to meet them?
For you to meet these Korean actresses, first you need to go to the agencies they work for then arrange a fan meeting with them. There are lots of shows where these actresses go and suddenly surprise their fans.
Who are some of the Korean actresses that don't look their age?
Korean actresses aren't only known for their immense talent, but also for their seemingly everlasting youthful appearance. Actresses like Shin Min-A, 35 years old, Lee Young Ae, 48, Oh Yeon-Seo, 32, Kim Tae-Hee, 39 and Song Hye-Kyo, 37 proves that with their youthful looks and personalities, your age is just a number.
What language should I use when talking to them during fan meetings?
Most Korean actresses know how to speak English so if they do, you can just speak to them in English. If you can speak Korean they try to do so as well. Korean celebrities actually appreciate it if their foreign fans try to talk to them in their mother language.
Crime Suspense Korean Dramas RANKED [2022] Updated
Crime Suspense Korean Dramas that you must watch out right now! These chills aren't twisting more about romance.
Most people know that Korean Dramas are more focusing on Romance and Melodrama and nothing more.
The world knows how charm built and potential they are but haven't you get tired of seeing two couples dancing, wearing glamorous tuxedos and precious ball gowns for girls? She suddenly bumped a guy and the story begins, feel alike in Romeo and Juliet situation.
Does it not affect your eyesight negatively due to the tub of tears? Well, if you had the same case to others, come and join me to escape this world full of wrath and heartbreaks and go to the more thrilling and adventurous action suspense world.
It will scoop your souls out and asphyxiate your breaths, the bloody scenes that will make your goosebumps to arise.
1. The Devil
one of best crime suspense korean dramas a mysterious lawyer, homicide detective and quiet librarian that has a super psychometric ability merged as one to solve undeniably cases and twisting murders.
This surprising drama is filled with a bunch of mystery, revolving in a tarot card reader, lawyer and a detective, the fines are interconnected through past happenings and destined to be as one to reveal untold truths.
2. Mother
Soo Jin Kang (Lee Bo Young) plays the role of a teacher who will teach us that compassion and love will bring hope to other people's life.
This series called the "Mother" I have shed liters of tears because of the story of a young girl who is being tortured in her own house and is being deprived of her rights, Hye Na Kim (Heo Yool) made the audience cry because of her role.
They will find out that Na Kim is being abused by her mother and her Live-in boyfriend, because of Jin Kang her life will turn out differently and if you haven't watched it yet then find out if she will be saved from abused or will she be free and have the justice that she deserves.
The series, by the way, is a Japanese original series and because of its storyline, it has been adopted in Korea.
3. Tunnel
A Father could do everything for his Daughter's sake.
This drama tells a Father lovingness to his murdered Daughter he is Park Gwang Ho of 1986 who travels in present time using the tunnel and found a partner named Kim Sun Jae who is a highly skilled investigator.
This is a perfect combination of seriousness and unseriousness scenes, it has the crime and thriller yet also the loving and caring.
4. Gap Dong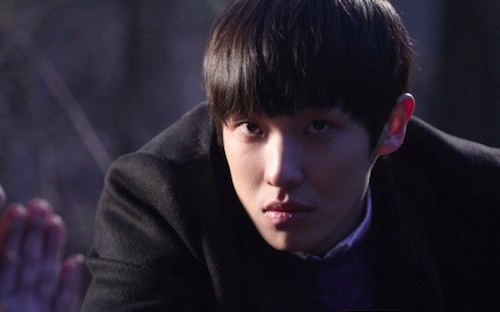 A Son Moo – yeom becomes a police officer hoping to capture a man nicknamed Gap Dong who is responsible for the serial killings in the City with the help of returning Detective Yang Cheol-gon.
They unified to investigate and hoping to catch Gap Dong once and for all.
5. The city of Hunter
Is a South Korean series based in the Japanese manga series written by TukasaHojo.
Lee Yean-Sung was grown up intensively in a combat force with his Father's best friend.
Years have been passed he successfully finished and attained his doctorate degree in the USA. He intended to work in the " International Communications Team " to take an act of revenge on the government who caused his Father's death.
This drama involves marines, political conspiracy, and grudges. A soldier who survived and a stolen child raised as a weapon in the future is actually a thing of beauty.
6. Voice
This story deals crime suspense korean dramas a serial killings, a detective named Moo Jin – Hyuk who can solve major cases suddenly ruins his life.
Because his wife was killed by a serial killer, his heart filled guilt and extreme wraths.
Meanwhile, a professional voice profiler, Kang Kwon helped him to chase for the killer. They fused together and both solving unfolded cases and chasing for the killer.
7. I Remember You
A lustrous eye psychologist or the so-called genius profiler, Lee – Hyun returns home to Korea and tries to solve unregarded cases and phenomenal wonders.
He worked with the management of Cha Ji – An, an excellent detective. While in the serious moments of their duties Lee Hyun unintentionally fell in love with his fellow.
Even this drama shows a little bit of romance, still, it was blended with superb scenes graphics.
8. Nine: Nine Times to Travel
A anchorman discovered mysterious bundles of incense that have the power to send him back in 90's.
He travels there to attempt to save his family, without realizing the consequences of his journey, it may also affect the situation in present times.
This drama is mixed up with some magical scenes, it might befall to thriller and the changes were devastating, you'll realize there's a lot of crime involves.
External: Crimes Suspense KDrama
Thank you for your reading our Top 10 Crime Suspense Korean Dramas
Similar Articles
12 Best Korean Disaster Movies of All Time UPDATED [2022]
We are pretty sure all of you have their list of the Best Korean Disaster Movies.
Since we know that you love them, we have listed the Best Korean Disaster Movies of all time. Let's take a look on the following:
The All Time Favorite Korean Disaster Movies New Updates [2022]
1. The Tower
One of best Korean disaster movies to date. In the first part of the movie, it differentiates the lives of two worlds, The Wealthy, who lives a luxurious life, and the Average, who works for the Wealthy.
Sometimes in our life, we rather live extravagant than Safety and that gives the lesson of this movie. As the building owner, Cha In Pyo, who is responsible for all the problems of the building disregard it for a Christmas Eve Party.
Later on, as the fire broke out, the problem with the sprinkler system wasn't fixed at all. Many lives have made their way to survive and some waited to be rescued from the building.
The source of the crisis of the movie is the recklessness of just one character. This movie gives a good lesson that no matter where you came from, you can be a hero in your way. Making the scenes more realistic with the help of sequences of the story and the intense fire outbreak.
It gives bravery and heroism that brought a good outcome to the story. The actions that the individual characters give unique support to the other characters. The action-packed movie has created a good impact on its audience that will make you watch till the end.
2. The Flu
This movie is said to be similar to "Train to Busan" but maybe it is because they have the same Disaster themed movie, whereas this is the most well-known storyline to Korean films. This is made of great tension and drama to keep up the storyline.
Every character in this movie made a good impact on the story, Especially Kim In Hae, performed by Soo Ae, who gave an impressive acting skill, alongside the well-known actor Hyuk Jang, who played the character of Kang Ji Koo. These two gave really great chemistry to the story, they acted like the real characters.
The Cinematography of this movie was well organized according to the created scenes. The Crisis in the movie, which is the outbreak creates a magnificent flow of a series of events. It didn't just showcase how the outbreak started, but it also gives a happy ending to everyone in the movie.
It also showcases the alertness of the government to the issue of their country. How South Korea handles such disasters, creations of the solution to fight and makes everything into control despite the situation.
This movie will make your knees weak because of the intense actions and will make you focus on the movie itself, especially the actors who give life to a disaster movie.
Exit is a [2022] film directed by Lee Sang-geun starring Jo Jung Suk and Im Yoon Ah. The movie is considered as one of the best Korean disaster movies that tells about a rock climber who tries to save the day when a mysterious white gas envelops the entire district of Seoul.
Jo Jung Suk plays the character of Yong Nam who used to be one of the best rock climbers in college.
Despite his ability to do well in rock climbing, he struggles to find a decent job after he graduated. Yong Nam only depends on his parents just to make things end. On his mother's 70th birthday celebration, Yong Nam insisted on having the venue set up at Dream Garden convention hall because his long-time crush Ui Joo (played by Yoon Ah) works there.
Back when they were in college, Yong Nam and Ui Joo used to be members of the rock climbing rock. When Yong Nam confessed his feelings for Ui Joo, Ui Joo rejected him.
During Yong Nam's mother's birthday celebration, a mysterious white gas suddenly covered the entire district of Seoul. With the help of his rock climbing skills alongside Ui Joo, Yong Nam will do everything he can to get everyone back to safety.
Because of its great plot and storyline, Exit got favored by several movie review critics including Rotten Tomatoes.
Ashfall is a South Korean movie that talks about the disaster occured when Korea's tallest volcano erupted.
When Mt. Baekdu suddenly erupts, seismologists warn the public that a devastating supereruption is on its way. Yoo Kyung (played by Jeon Hye Jin) puts up a team to execute a countermeasure for the impending disaster.
She then meets Bong rae (played by Don Lee), a renowned Korean-American seismologist. He presents a way to possibly stop the upcoming supereruption.
Meanwhile, In Chang (played by ha Jung Woo) who is only a few days away from completing his Explosive Ordnance Disposal Unit service, recruited to take part in the operation.
During their operation, an accident occurred which led In Chang to be the one incharge to carry out the said operation along with his few members of the squad.
The operation takes place in North Korea, where they will meet Lee Joon Pyeong (played by Lee Byung Hun), a former soldier in North Korea.
Lee Joon Pyeong and In Chang will now work together to stop the volcanic eruption. Back in Seoul, In Chang's wife Choi Ji Young (played by Bae Suzy), hopes for her husband's return while struggling to survive the upcoming disaster with her expected baby.
Because of its high approval rating, Ashfall surpassed 2 million moviegoers in just four days. The film had reached 1 million audience just one day after its release.
I know you're enjoying the list so far so let's continue checking on the Best Disaster Korean Movies of all time.
5. Train To Busan
This Korean movie has shaken Asia with its unique storyline. The outbreak crisis came from a virus that made South Korea alerted.
This movie will not only make you scream but also cry with the outcome of the story.
The storyline is not just to showcase its characters but also the beauty of their country, South Korea, they show the difference of every City that was shown in the movie. The characters are well portrayed, with emotions and actions.
As the movie goes on, the intensity goes on too. The scenery and cinematography were well played but one of the best Korean disaster movies, it became more likely to be a drama because of the outcome of the story in the end. Their survival was mixed with emotions by losing their loved ones.
It may be a disaster movie, but they didn't focus on solving the crisis, but only fight back without any solutions to take action about the outbreak of the virus. In the end, a lot of areas of South Korea were affected, moreover, the movie focused on survival.
It is a good movie to watch for a zombie apocalypse-themed movie. It gives a new outline of a story that will captivate your emotions and. Breathless because of the actions made by the characters.
6. Pandora
This creation will toy your emotions that will make you heartbroken at the end of the movie. It will make you hate, realize and intense with every scene that this movie will showcase to us.
Earthquakes are unpredictable even in the 21st Century where technology has already improved and almost changes the world with its innovations. This movie gives us a feeling that disasters can happen all the time without us knowing about it.
This movie is one of the Best Korean Disaster Movies that gives us a big lesson to every audience or viewers that already have seen it, only when you focus on its hidden messages.
We, ourselves, are just like the government in this movie, selfish. We make selfish decisions that will favor us.
We will hate the government and Kim Nam Gil is a character we will idolize in this movie, for sacrificing himself for the lives of many people but have you ever thought that, the people he will save are the ones just like the government? It will make you cry but gives a big impact on one's selfishness.
The lesson that this movie gives is that not all people will be Kim Nam Gil but will be the government in the future.
7. Tidal Wave
In the line of another disaster Korean movies this may not be one of the best you could ever see. It doesn't evolve too many actions, unlike the other Disaster, themed movies.
Behind the camera, the scenes cast took much effort in focusing on audience emotions to have reactions to the scenes that involve family, friendships, and relationships which created the heart and soul of the movie. It gives a feeling that will make you one of the casts of the movie.
It gives real-life lessons in every little detail of small or short scenes into it. These short scenes create a good impact on different viewers that have different views in life, it can play with your emotions in a good way.
This movie also indicates the ignorance of people when it comes to a disaster, it indicates real-time, it creates a movie that shows the real world.
Maybe not all of us may be happy or satisfied with this movie, because of viewing too many situations with different characters with a different perspective in life.
It may not reach our expectations about a Korean movie. But ignoring this movie and not finding out the small details why this is a good one, it will be a waste especially that it views the real people in the real world.
8. Taegukgi
Taegukgi tells the story of two brothers who are forced to go to battle during the outbreak of Korean War in June 1950.
The older brother named Jin Tae 9 (played by Jang Dong Kun) is a shoemaker who provides for his family's everyday needs. He also works to send his younger brother Jin Seok (played by Won Bin) to college.
When a Korean war outbreak occurs, the two need to be away from their family to join the military team. Jin Tae vows to protect his younger brother at all cost. A military official promises Jin Tae that if he wins a medal of honor, they will send Jin Seok home.
Meanwhile, Jin Tae's fiance Young Shin (played by Lee Eun Ju) awaits her boyfriend's comeback while trying to get food for her family by joining the communist party.
Taegukgi has a melodramatic feel with an emotional storylines equipped with power of tales of the war.
it will put its viewers in their seat as it will give them a story of faith, love and trust to be tested in time, making taegukgi one of the best Korean disaster movies of all time
9. The Terror Live
The Terror Live is about a former news anchor who's been rigged with a bomb after having an exclusive interview with a terrorist.
Young Hwa Yoon (played by Ha Jung Woo) used to be a top news anchor when he demoted to radio news. One day, a phone call from a terrorist threatens the blow up the Mapo Bridge.
When Young Hwa Yoon thought the call is just a prank, the bridge suddenly blows up 10 minutes after the phone call. Because of this, Young hwa Yoon takes advantage of the situation get his career back as news anchor.
Instead of working with the police investigators, Young Hwa Yoon tries to conduct an exclusive interview with the terrorist.
The said terrorist is one of the construction workers of Mapo Bridge who demands the President to apology for his coworkers who died while on their job.
The government, on the other hand, thinks they are not to blame for the death of the terrorist's coworkers. Because of this, the government dismissed the demand of the terrorist, making the latter go awry.
Soon enough, Young Hwa Yoon finds out there is a bomb rigged on his earphones and the terrorist threatens that if he doesn't get what he demands, the bomb will explode in Young Hwa Yoon's ears, love on air.
To be considered as one of the best Korean disaster movies, you need to put your audiences in real emotions. This is what The terror Live aims to do as it earns not only good reviews from film critics but also from the word of mouth of its moviegoers.
10. Deranged
Deranged tells the story of a disastrous drowning epidemic which causes a national panic in the entire South Korea.
With thousands of victim's life at stake, Jae Hyuk (played by Kim Myung Min) finds an antidote that may be stored in his warehouse supplies area through the help of his brother Detective Jae Pil (Kim Dong Wan).
Deranged is also considered as one of the best Korean disaster movies because of its great plot and cinematography.
The movie sells 1.13 million during its premiere episode in 2011. Deranged also earned numerous awards including Best Supporting Actress and Most Popular Actor in 2012 Blue Dragon Film Awards and Baeksang Arts Awards, respectively.
11. Vanishing Time
Vanishing Time is about a 30-year old man who suddenly appeared after he mysteriously went missing in a forest. The boy's name is Sung Min (played by Lee Hyo Je).
He and his other friends including Su Rin (played by Shin Eun Soo) ventures out into a cave in a forest when they discover a glittering egg to which according to folklore, the egg can turn a child into an adult.
When the boys took the egg out of curiosity, Su Rin tried to stop them, however, the boys suddenly disappeared. Later, a mysterious man in his 30s suddenly shows up and tells Su Rin he is Sung Min.
Vanishing Time is considered as one of the best Korean disaster movies because of its plot that transcends from the borders of drama and science fiction.
According to film critics, the movie shows an intricate combination of sci-fi and melodrama which results in a more entertaining movie.
Vanishing Time takes viewers to a magical experience that will capture the fleeting innocence of childhood, alongside with the harsh world of adulthood.
12. The Tunnel
When Lee Jung Soo (played by Ha Jung Woo) drives home for his daughter's birthday, he enters a tunnel and suddenly gets trapped inside. When he regains consciousness, Lee Jung Soo finds himself in his car buried under tons of concrete debris.
With his cellphone, two bottles of water and his daughter's birthday cake, Lee Jung Soo tries to do everything he can to get out of the trap and be on time for his daughter's birthday.
The Tunnel earned a 100% rating on some popular film critics because of its fantastic survival drama-type film.
By analyzing this list of Best Korean Disaster Movies, in the end, People are raised to save themselves in every disaster they encounter in life, and that will never change to be added here are the best korean dramas on netflix.
There you go! Let us know if you have enjoyed our list of the Best Disaster Korean Movies of all time by leaving a comment below or you may also sign up with your email address or other social media accounts to receive the latest updates for your favorite Korean Dramas and Movies.
Similar Articles
Frequently Asked Questions in Our Best Korean Disaster Movies Checklist!
Is Vanishing Time Disaster Korean Movies or Fantasy Movies?
Yes! It's Fantasy Korean Movies but in our case we will include it on our checklist since they had a unique storyline and setting!
Where can I watch some of the best Korean disaster movies?
There are lots of Korean disaster films available for streaming on DVD or via Netflix. Most of them have subtitles in various languages. There are also other websites that legally stream Korean disaster movies and dramas from many Asian countries such as viki
Will there be an upcoming sequel to Train To Busan?
Train to Busan was a huge success when it was first released in South Korea. The film broke the audience record of 10 million moviegoers in South Korea alone. While fans are asking for a sequel, reports revealed that a sequel might be on its way in [2022]. The sequel, entitled "Peninsula", which is "Bando" in Korean,  is said to be released in August [2022]. The main cast Gong Yoo is also said to return along with new casts including Kang Dong Won, Lee Re and Goo Kyo Hwan.
What are some of the upcoming Korean disaster movies this [2022]?
Korean movies never fail to give its audience what they liked best. For disaster movies, the film "Sinkhole" is expected to be released this [2022]. The upcoming movie is about a group of residents living on a villa who are trapped after a sinkhole occurs. The cast line-up stars Cha Seung-won, Kim Sung Kyun and Lee Kwang-soo from Running Man.