Hyena [2022] Korean Drama Reviewed
A new upcoming Korean Drama series is about to entice us with its tremendous story, Hyena [2022] Korean Drama is one of the most awaited drama for the month of July, It is a new legal series that is expected to shock the audiences due to its theme and storyline.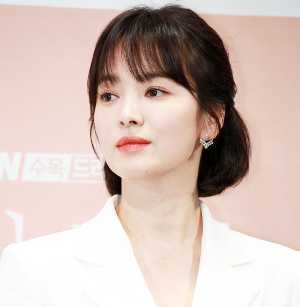 Hyena [2022] is one of the most renowned topics both in the online world and in the industry of entertainment. The role of this drama has been offered to some promising actors of today's generation and on May 30th of this year, the respective agencies of these stars confirmed that their talents were courted to be the leading talents for this upcoming series. Who are they? I'm sure you're all excited to know so here they are: Song Hye Kyo was courted to portray the role of a lawyer named Jung Geum-Ja, with her impeccable and proven talent there is no doubt that she will be more than effective in playing the role of a "true Hyena" with a strong will and drive, someone who does not hesitate to cross the boundaries between lawful and illegal activities, justice and injustice, morality, and corruption in order to succeed and survive.
Geum-Ja will not only teach us how to fight the battle but fight it in an appropriate and right way. Often times we admire lawyers because of their dedication towards their job and their passion to defend for their clients but in this series we will all be amazed by the standard that Geum-Ja will about to set regarding the implementing of what is right and how she raised a flag of bravery as she uses the law as a weapon for survival.
The actress was last seen in the romantic series "Encounter" as she plays the lead role with Park Bo-Gum and is she accepts the offer Hyena will be her second post descendants of the sun.
Ju Ji Hoon name is also in talks to be the partner of Song Hye Kyo in this series, if he will be doing this upcoming drama he will play the role of a good looking lawyer who is very confident in his brilliant mind and intelligence and with his outstanding credibility as a lawyer he will use his ability to effectively deal with his VIP clients who need his service for their legal needs but you will see how he handles every case differently.
Ju Ji Hoon (Yoon Hee-Ja) will teach us another lesson in this series. If the actor signs up for the role this will become his third series for this year, following the Korean Netflix Original series Kingdom and MBC drama item, with his in-demand talent surely he will not only be effective but also efficient in delivering his role, Ji-Hoon has proven enough but still strives to improve in every series that he does.
I'm sure all of their fans are excited to see this series being aired on their television, people from different places are also looking forward to witnessing each episode of Hyena [2022] Korean Drama. Hyena is a story of lawyers who work for the upper class, particularly those who belong to the top 1 percent of the richest men in society.
It is reportedly a typical legal drama because the law will be used as a "Survival Weapon" prepare yourselves and keep in touch to the latest updates about your favorite Korean Series!
Similar Articles