The Great Show 2019 (Korean Drama Review)
The great show is a political inspired that talks about the journey of a Politician in what sounds would like it to be as a heartwarming and a comedic story.
There are some people that were raised with either fixed knowledge or develop/growth knowledge. More so, people that has a fixed mindset are seems to be so lucky because it's easier for them to do the task and make SE rightful decisions and those who are developing their knowledge are just going with the flow of life caused they believed that the life could teach them a lesson that is something very important.
But not Song Seung Heon (Wie Dae Han) he is a truly intelligent person since his childhood, both of his parents believed that their Sin has gifted with a piece of true knowledge and intuition. And he's still just beginning! He's still working a lot to gain more brain power that he can use to conquer and by some learning, he is also developing a very good skill on he wanted to be called a " High Skilled " Professional.
Dae Han knew that this was his greatest achievement in life and will keep it for future investment for himself. Time flies so fast he then graduated in his college school and dreamed to be a great lawmaker, and yes, he did! But he resigned to that job after for some reasons, the hectic schedules, interviews, and controversies.
His life is just not revolving in that situation, for you to know Dae Han was the breadwinner of the family, providing all of the needs of his siblings for the reasons that they can't work out because they're not smart at all and their life is just revolving in the laziness. Ever since he builds his own sky castle centering the world of Politics, and for as much as, of his high bar knowledge he easily gained it and victory!
Nowadays, Politics is a timely and relevant issue in such countries around the world, especially in South East Asia, well all know that they're just placing the half of income in their respective pockets that's why countries are suffering and became poor due to their greediness. But behind these characteristics of the great show, Dae Han didn't possess 'em all. Whereas he wants to save his country and fellow citizens from suffering and poverty.
Though he is a materialistic and a perfectionist one, if you'll define his attitude in addition, he does not care about his amplitude anymore. He is a high class and perfumed politician in all aspect or whatever dimension would you like to see him. A family could be your wall and pillows when experiencing hardships in life, but for Dae Han, they are just a Thorn and barricades in his choices journey as he is currently on his way through success.
Three siblings that aren't smart and honest at all, the biggest problem that he is encountering right now. Even what he does, their knowledge and attitude are stuck in like a stagnant river that has a bad odor. Also, the neighbors loved to keep and touch the sauce.
This drama the Great Show will portray the way of our perfectly imperfect individuals come as a family and unite, once again the accomplishment of knowledge will test how long could a person stay in a problematic family yet touching and in a comedic way. A good to watch Drama that can also eye the so-called "Smart Shaming" to others who hadn't given a chance to live intelligently and super skilled.
Thank you for reading The Great Show as for now new updates will release soon, just keep in touch and stay tuned!
The Great Show Trailer
You probably want to read these
"If I Cheat I Die" Will Definitely Play with Your Emotions this Winter
This December, we have a new and interesting Korean drama series that you wouldn't want to miss. KBS 2TV finally announced in October, if i cheat i die airing in December this 2020 and who wouldn't be excited for a new and interesting series in this cold weather right?
This series is a mystery thriller with a mix of comedy which most people will see it an interesting series because of its genre. Thriller and comedy? This series looks like it's gonna play with our emotions giving us that mystery and comedy vibes.
In if i cheat i die, Cho Yeo-Jeong and Go Joon will be portraying the role of a married couple. Cho Yeo-Jeong as Kang Yeo-Joo and Goo Joon as Han Woo-Sung.
Kang Yeo-Joo (Cho Yeo-Jeong) is an author, a best-selling writer who usually writes novels about crime stories of murder cases.
Her novels are quite popular because of her ways of writing. She usually ends her stories by killing her male characters for being unfaithful to their partner. Kang Yeo-Joo constantly thinks about how to murder people, or in other words, unfaithful people.
Han Woo-Sung (Goo Joon) on the other hand, is a lawyer, specializing in divorce. Han Woo-Sung is the kind of man who is overly passionate about his work.
He usually gets emotionally involved with his work and getting too close with his clients he should only be defending as their lawyer. Because of this, he often ends up being reported for his actions. Han Woo-Sung is the one who wrote if i cheat i die in an agreement with his wife that obviously made the title.
In this agreement, it says that from the date of Han Woo-Sung's (Goo Joon) wedding pledge with Mrs. Kang Yeo-Joo (Cho Yeo-Jeong), if he ever had an affair with another woman, every right to his entire body will transfer to Mrs. Kang Yeo-Joo.
This means because Han Woo-Sung signed this agreement, if he ever cheats on Kang Yeo-Joo, she has every right to do whatever she wants with his body, even put an end to it. It's kind of creepy, but interesting. On the top of this agreement, it shows the title which says if i cheat i die.
In if i cheat i die trailer, you can see Kang Yeo-Joo here gardening. Some of you will think she's normally gardening like a normal woman, but if you watch more further, you will see a hand coming out from under the ground that looks like a man's hand who is reaching out for help. But of course, I think you can already guess the man's situation why he ended up under the ground with Kang Yeo-Joo gardening around it.
Here's the trailer, watch it and it will give you the vibes I'm talking about.
So as you see, these two married couples are not your usual romantic and fun type of couple. Yes, there might be a comedy inside this series, but their relationship is quite odd, or should I say very unique but a little kind of cute and creepy series that you should look forward to.
Confirmed! Lee Joon-hyuk to Lead MBC's 365: One Year Against Destiny
Fans, brace yourselves! Lee Joon-hyuk will once again make your heart swoon and skip a bit faster. MBC Drama confirmed that Lee Joon-hyuk will play the lead role of the upcoming drama series entitled 365 One Year Against Destiny.
The upcoming drama series is an adaptation of a Japanese thriller novel entitled Repeat. it is first published in October 2004 written by Kurumi Inui.
365 One Year Against Destiny tells the story on a group of individuals who have the opportunity to travel back in time for one year in order to change their destiny. These individuals will get the chance to change whatever they want want change in their past and reset their lives according to their preferences. These group of individuals dreams of having a perfect life, so travelling back in time for one year is a huge privilege for them. However, while they are in the process of travelling back in time, they will encounter unexpected mysterious situations as their fats are changed and twisted.
Will these group of individuals be able to balance their past and present selves? Or will they be wrapped and caught up in situations they will likely suffer from the consequences of their actions? This and many more is what viewers and audiences should need to watch out.
365 One Year Against Destiny 's Lead Character
Lee Joon-hyuk takes on the lead role for the upcoming thriller drama series. Lee Joon-hyuk will portray the role of Ji Hyung-Joo, a veteran detective with more than 7 years of experience handling numerous mysterious cases. He will have the opportunity to go back in time and reset his life. At first, Ji Hyung-Joo enjoys living on his past, however, he learned that the other people who travelled back in time are involved in several mysterious cases. Ji Hyung-Joo, as a passionate detective, will try to reveal the truth behind these mysterious cases by travelling back in time.
Lee Joon-hyuk is consistently proving he's a good actor both in big and small screens. Some of his best performances to date include Secret Forest in 2017, A Poem a Day in 2018 and just recently, The Lies Within. From villains to undercover agents, Lee Joon-hyuk consistently proves that he is a talented actor that can portray a wide range of characters.
Lee Joon-hyuk fans are now looking forward to his latest project 365 One Year Against Destiny which aims to broadcast in the first half of 2020.
Taking on the female lead role in 365 One Year Against Destiny is the beautiful and talented actress Nam Ji-hyun. She will portray the character named Shin Ga-Hyun. Shin Ga-Hyun is a webcomic writer and published one of her most popular webcomic series entitled "Hidden Killer".
Her success in her latest webcomic series gave her enormous wealth and popularity. However, she has a tendency to become a sensitive perfectionist as well as being a workaholic. One day, a sudden turn in her life arise when she was involved in an accident. When given the chance to travel back in time a year ago, Shin Ga-hyun will now have the opportunity and a chance to reset her life. However, things may not go as smoothly as planned as Shin Ga-hyun will face an unexpected case that will turn her life around.
The upcoming thriller drama will be Nam Ji-hyun's drama comeback. During one of her recent interviews, nam Ji-hyun mentioned that it is a challenge for her for such a unique genre. But she said she will give her best effort to meet the expectations and to immerse on her role perfectly.
The 24-year old actress appeared on numerous TV shows, films and drama series including It's Me, grandmother (2010), Say You Love Me (2004) and 100 Days My Prince (2018). She is also a multi-awarded actress with awards such as Excellent Actress in the 2017 SBS Drama Awards for her performance in Suspicious Partner and Best Child Actress in the 2012 KBS Drama Awards for her performance in the drama series maiden Detective Park Haesol.
Aside from the two main stars, Yang Ji-Hyun is also part of the cast of the upcoming thriller drama series. He will portray the role of Bae Jung Tae. The 40-year old actor first appeared in television in 1998 where he became part of the movie The Best. Since then, his way to stardom began and so enough, he gained numerous recognitions from different award-giving bodies as well as different projects that showcase his talent in acting.
Lee Shi-A will play the role of Seo Yeon-Soo. The 29-year old South Korean actress is also a former member of the idol group Chi-Chi and has a stage name of Shine. In 2017, Lee Shi-A appeared in the movie Lucid Dream where she played the character Choi Mi-Yeon.
Kim Ha Kyung will also portray the character named So Hye In the upcoming thriller drama series. Some of Kim Ha Kyung's latest projects include Happy Together Season 4 in 2018 and Mother of Mine in 2019.
Another supporting role in 365: A year Against Destiny is the beautiful actress Lee Yoo Mi where she will portray the character named Kim Se Rin.
Kim Jee Soo will play a character named Lee Shin. Kim Jee Soo made her acting debut in 1992. In 2005, she began filming her first big-screen appearance as the lead role in This Charming Girl. Kim Jee Soo also won several awards such as Best Actress at the Singapore International Film Festival and at the Blue Dragon Film Awards.
Her outstanding performance in This Charming Girl gained her an enormous number of popularity not only in Korea but also in other Asian countries.
365: One Year Against Destiny is expected to have a total of 32 episodes. It's genres are mystery, fantasy and thriller and is expected to be released this coming March 2020.
365: One Year Against Destiny is directed by the brilliant director Kim Kyung-Hee , whose previous work includes Lucky Romance. He also produced Ruler: Owner of the Mask and Always Spring.

Jo Bo Ah And Park Hae-Jin Will Starred in KBS Drama Entitled "Forest" [2020]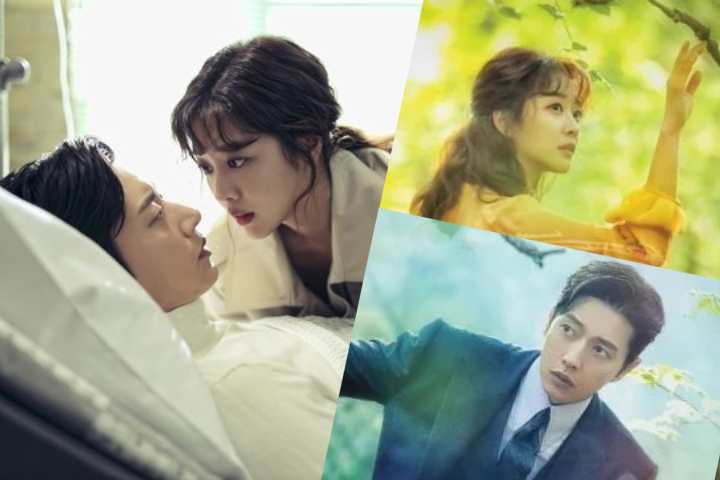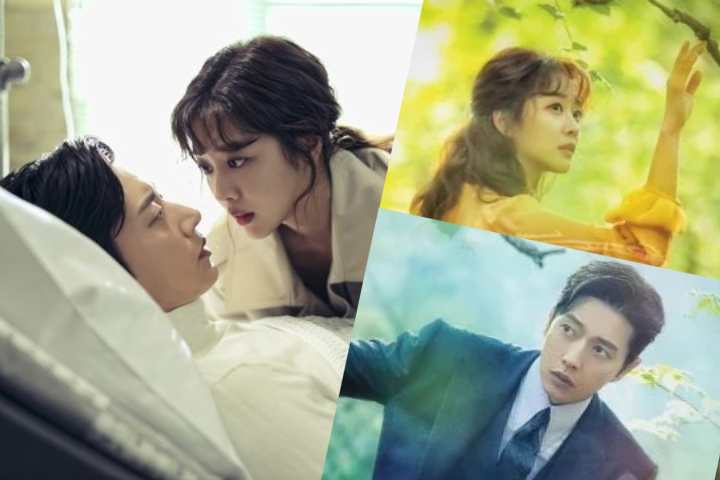 KSB2 is once again setting up to air an exciting upcoming drama series entitled Forest. The drama series will be starred by two of Korea's best actors, Park Hae-jin and Jo Bo-Ah.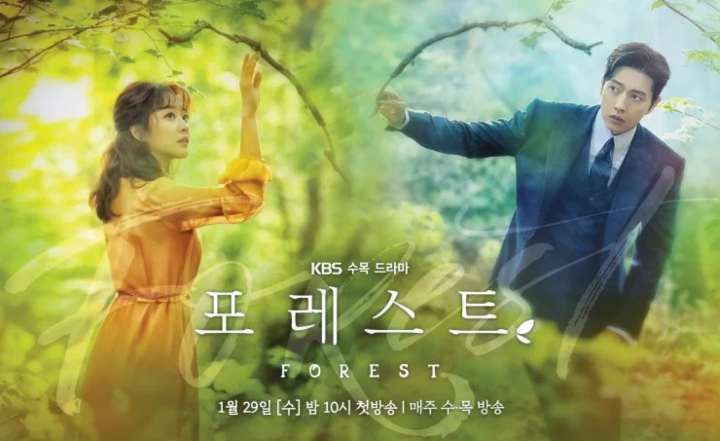 The upcoming drama series is about people with their own ambitions in life, each of them harbouring an emotional scar from their past. All of them will gather in a special place called the forest. The first will help them discover what real happiness is while learning to love themselves and others as well.
Jo Bo Ah will be portraying the role of Jung Young Jae. She is a surgical resident in one of South Korea's top university hospitals. She is a passionate and enthusiastic person who motivates everyone with her charm and confidence.
She will then meet a special rescue team member named Kang San Hyuk. Kang San Hyuk is a handsome and smart member of the 119 rescue team. King San Hyuk dreams of acquiring more than five trillion won in his personal asset. However, the conflict is that Kang san Hyuk doesn't remember any of his childhood.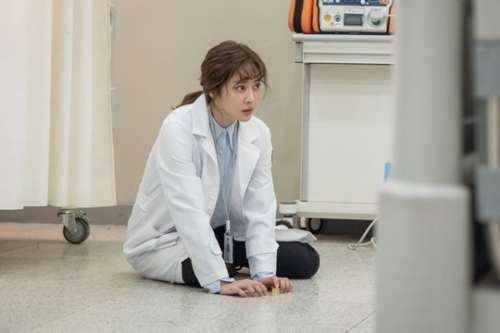 The two will meet in a special place called the forest. Will they eventually get what they want in their lives? Will they found love in each other? How will they be able to survive in the special place called the forest?
This and many more as audiences and viewers will need to find out.

The Casts of Forest
The male lead character in the upcoming drama series is Park Hae-Jin. he was born on May 1, 1983 and made his acting debut in 2006 drama Famous Chil Princesses.
Park Have-Jin starred in several dramas, special shows and films including East of Eden (2008), My Daughter Seo Young (2012), My Love From the Star (2013) and Doctor Stranger in 2014.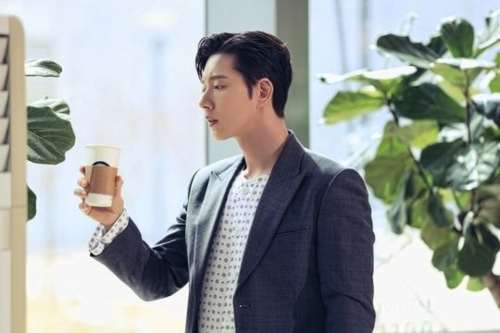 Aside from Korean films and drama series, Park Hae-Jin also became part of several Chinese television dramas.
During one of his interviews, the 36-year old actor said Forest is about how people would learn to slowly heal the wounds of their past. In a teaser released by KBS, Park Have Jin is seen walking through the forest.
He will begin to say, "I;ve been here before" while trying to recall a glimpse from his past as he sits on a log with a girl. In the teaser, Park Hae Jin blows on a wooden whistle as Jo Bo Ah turns around.
The female lead character in the upcoming drama series in Jung Young Jae which will be played by the beautiful South Korean actress Jo Bo Ah. Jo Bo Ah was born on August 22, 1991 in Daejeon, South Korea.
She started her acting careering 2012 when she became part of the cast of Shut Up Flower Boy Band. Jo Bo Ah also starred in numerous drama series including Missing Noir M (2015), Sweet Stranger and Me (2016), Temperature of Love (2017) and Goodbye to Goodbye in 2018.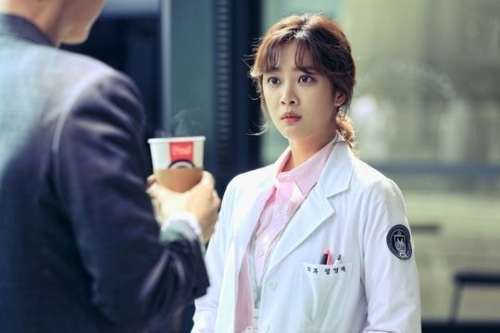 Jo Bo Ah's recent movie is called Innocent Thing which aired on 2014. The 28-year old actress also won several acting awards for her acting performances.
These include Best New Actress for Goodbye to Goodbye (2018), best New Actress for Monster (2016) and Excellence Actress for her performance in Goodbye to Goodbye in the 2018 MBC Drama Awards.
Ryu Seung Soo is also part of the cast. He will play the role of the character named Bong Dae Yong. Ryun Seung Soo is a veteran actor who starred in numerous films and drama series. One of his first ever project was in 1997 for the film Rub Love. In 2002, he also became part of the hit drama Winter Sonata.
The Seoul Arts University graduate is used to playing several unique characters in both films and small screen projects such as Lie to Me in 2011, Uncontrollable Fund in 2016, Finding Mr. Destiny in 2010 and his recent project entitled Secret Boutique in 2019.
South Korean actress Jung Yun Joo will play the role of Oh Bo Mi. She recently starred in the drama series Room No.9 in 2018. She began her acting career in 2011 in the film entitled Guest.
Since then, Jung Yun Joo became part of several big and small screen projects such as Return Match (2014), Princess Aurora (2013), Now Playing (2015) and Nothing in Lose in 2017.
The said drama series has an original title of Secret and is set to air on January 29, 2020. Its new time slot is every Wednesdays and Thursdays at 10pm.
Lee Do Kyung, who will play the role of Choi Jung Mok, is a veteran actor who is no stranger to bg and small screen projects. In 2003, he starred in the movie Wild Card.
Since then, his acting career began to blossom. Some of Lee Do Kyung's recently concluded films and drama series include Bloody Tie (2006), The King 2 Hearts (2012), My Little Brother (2017) and The Miracle We Met (2018).
Min Joon Hyun will play a supporting character in the highly anticipated drama series. He started his acting career in 2007 when he became part of the cast of Hometown Over Hill.
He played a guest role of an arranged marriage partner. Since then, his acting career blossomed and he still continues to do his first love which is acting. His latest projects include Graceful Family, My Only One and Player in 2018 and 2019, respectively.
In 2011, he became part of the cast of the film A Piano On the Sea where he played a supporting role as a competition coordinator.
The trailer has a unique feel to it which adds to the mystery of the story. The words on the screen says "Everything started in this forest.." Viewers and audiences will surely get curious to see exactly what they will get with this upcoming drama series.
The drama series finished their filming on August 2019 and is set to air on KBS2 this January 29, 2020.