Another phenomenal drama "Descendants of the sun" was born in South Korea. The series was one of the most major hit in 2016 and drew the audience peak as it was blended with the three top genres in the world Romance, Melodrama and Action.
Profile
Title: Descendants of the Sun
Revised: Taeyangui Hooye
Hangul: 태양의 후예
Director: Lee Eung-Bok, Baek Sang-Hoon, Yoo Jong-Sun
Writer: Kim Eun-Sook, Kim Won-Suk
Episodes: 16
Release Date: February 24 – April 14, 2016
Country: South Korea
Runtime: Weds. & Thurs. 22:00
Network: KBS2
Cast
Song Joong Ki – Yoo Shi Jin
Song Hye Kyo – Kang Mo Yeon
As a result of the successfulness of the said series, it received several awards in South Korea and had local adaptations in such countries like Vietnam, China and the Philippines.
A beautiful love story between Captain Yoo or most commonly known as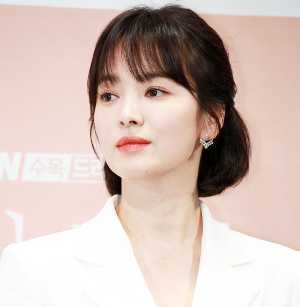 "The Big Boss " and handles Korean Special forces and Doctor Kang Mo Yeon (Song Hye Kyo), a humble surgeon at the Haesun Hospital.
They were both together destined to face danger and lots of troubles in a war zone-country, that in every single day hundreds of deaths are being listed.
The story of Descendants of the sun was started with a late night wherein Yoo Sin Ji (Song Joong Ki), the captain of the special forces and his friend Seo Dae Young are in off duty when they suddenly saw a man stealing a motorcycle and arrested him.
The thief got several injuries during the encounter with the two armies and he later brought to the hospital by Yoo Shi Jin  to assist and eye him for after he surpasses the injury, will bring him to the police.
He left Dae Young to guard the place where they had an encounter. While in the emergency room, Shi Jin met Dr. Kang Mo Yeon for the first time and immediately fell in love with her, or the so-called  "Love at first sight" as he continues to stare her eyes Shi Jin declared to himself he had already fallen in love in this girl.
Dr. Kang and Shi Jin begin to date, but due to some unexpected duties and emergencies, their dates are often interrupted partially. Unfortunately, Shi Jin  receives an order that he and some of his members will be deployed in a country in an attempt to end the long time battle there, Uruk present day (Iraq). While Dr. Kang  is really upset as she did not pay attention to the management for professorships in favor of a colleague medical school who had a domestic connection to the hospital management itself.
When Shi Jin returns and meets Dr. Kang again, they talk about their philosophical views and expected duties to their promise profession. Shi Jin is to defend his beloved country, to kill and to protect people, on the other side, Dr. Kang is to save lives and guards patient.
Realizing that they have so different views in life, they agreed to separate the same page they had. This drama will tell you how powerful love is, how they both travel and pass in the time of war. And having differences isn't odd to love each other. This Drama Descendants of the sun will leave an impact on you and a great message as a fan of Korean Dramas…
You probably want to read these
Rate?
No votes so far! Be the first to rate this post.