The Tale of Nokdu [2021] Another Top Korean Drama [Reviewed]
Profile
Title: Tale of Nokdu
Also Known as: Joseonroko Nokdujeon
Hangul: 조선로코 녹두전
Director: Kim Dong-Whee
Writer: Hye Jin Yang , Im Ye-Jin, Baek So-Yeon
Network: KBS2
Release Date: September 30, [2021]
Country: South Korea
Cast
Jang Dong-Yoon – Jeon Nok-Du
Kim So-Hyun – Dong, Dong-Ju
Kang Tae-Oh – Cha Yool-Moo
Prepare yourself because a new upcoming series will be released on September 30, [2021]. An Additional series will join the list of the webtoon based Korean dramas of [2021] entitled "Tale of Nokdu" It has been one of the most talked and awaited series for this period and it gained so much attention in the world of social media where supporters and avid viewers can freely express themselves and tell the world their opinion and so far the said series is nailing it though it has not been aired yet.
Jang Dong Yoon will be playing the lead character of Jeon Nok Doo, his popularity as an effective and good looking actor is already a plus factor in the series of Tale of Nokdu. He will portray the character of a man from a noble family that was set up to marry someone that he doesn't love.

Nok Doo has the quality of an ideal man, he is intelligent, looks and an athletic body built will surely leave every girl in a dropped jaw. Nok Doo decided to leave and to avoid he decided to disguise and dress as a woman for her to be able to enter an all-woman widow village. However, while he was in the village, he will meet a girl named Dong Dong Joo.
The Joseon Romantic Comedy Tale of NokDu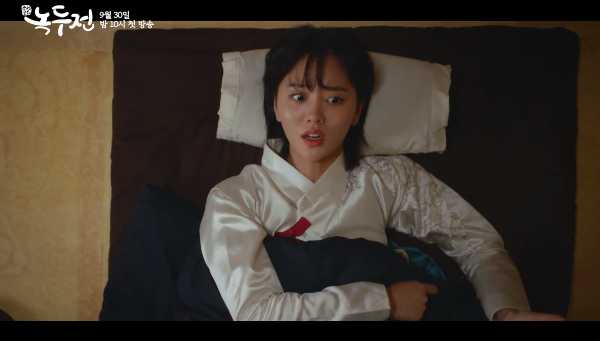 Dong Dong Joo (Kim So Hyun) plays the role of a blazing woman, but along with that she is also clumsy, has no sense of rhythm and is really a tone-deaf and because of these others look after her. However, it cannot be denied that her hands' skills are really superb and if she was given the correct material she can just simply do anything the right thing out of it. She is also the type of person who speaks what's on her mind. Dong Joo is also an apprentice or in training to become a Gisaeng, although she does not like to be the one she doesn't have a choice.

Due to a dangerous situation, Nok Doo saved Dong Joo's life and after that, she found out that Nok Doo is not a real woman and he is just disguising himself and because of that he has left no choice but to tell Dong Joo the reason why he did it. After that Dong Joo suddenly became an adopted daughter of Nok Du and decides to stay in the widow village for 1 year.
In my personal point of view, the series of Tale of Nokdu is really offering a unique theme since it is not a usual type of story, It is again based on the Webtoon which has the same title. Looking at the summary just gives me the feeling of wanting to make me watch it ASAP.
Mark your calendar and make sure to prepare some snacks before the premiere starts because I know for sure that It will make you feel as if you are in a theatre. Keep yourself updated to the latest Korean Drama and we will try to give you an update regarding the Tale of Nokdu series.
Similar Articles
Trailer