Man of Men [2022] (Korean Movie Review)
If you're up for some light comedy vibes with a mix of some drama, then you should watch Man of Men. It tells us the story of two men from two completely different worlds. The story starts with the character named Yeong-gi who is a good-for-nothing gangster.
He dreams of becoming rich that's why he used his boss's money in stock investment which later on turned horribly wrong. He will then meet Jang-Su, a rich man with a terminal disease. Jang-Su will offer big money to Yeong-Gi if the latter will be able to make his bucket list complete.
The Cast
The character of Yeong-gi is played by the famous South Korean actor Jo Jin Woong. Jo Jin Woong is known for his acting role in the 2016 drama signal. Jo Jin Woong also starred in numerous dramas such as Romance Hunter in 2007, My Too Perfect Sons in 2009, Flames of Desire in 2010, Tree with Deep Roots in 2011, Beyond the Clouds in 2014 and Entourage in 2016.
In movies, Jo Jin Woong starred in My Brother (2004), A Dirty Carnival (2006), My New Partner (2008), A Barefoot Dream (2010), The Sheriff in Town (2017, The Spy Gone North (2018) and Jesters: The Game Changers this year.
The role of the rich man named Jang-su is played by the multi-awarded actor Sol Kyung Gu. Sol Kyung Gu won numerous award-giving bodies such as Grand Bell Award, Bratislava International Film Festival, and Golden Space Needle Award.
Sol Kyung Gu studied film and theater at Hanyang University. After graduating, he began his career in theatrical productions. Soon after, he finds himself in several supporting roles in some of the most popular dramas such as Public Enemy and Shilmido.
Some of Sol Kyung Gu's most notable roles include Min Soo in Rainbow Trout (1999), Kim Yong Ho in Peppermint Candy (2000), Kim Bong Soo in I Wish I had A Wife (2001), Yu Jae Pil in Jail Breakers (2002), Shim Jae Moon in Cruel Winter Blues (2006), Kang Chul Jung in Public Enemy Returns (2008) and Kang Te shik in the movie Troubleshooter (2010).
He also starred in Ari Ari the Korean Cinema in 2012, The Spy: Undercover Operation in 2013, The Long Way Home in 2015, The Memoir of a Murderer: Another Memory in 2017 and 1987:When the Day Comes in 2017.
The other stellar cast of the dram includes Heo Joon Ho, Kim Sa Rang, Jin Sun Gyu, and Ji Seung Hyun.
This will be the first time the two award-winning actors will star in one epic drama. Man of Men can be seen as similar to the plot of the French movie The Untouchables, but with a twist. The roles of the two main actors will be full of comedy with a twist of dramas on the side.
The story of the two will be an epic story of friendship, love of money, and social status. Sol Kyung Gu's on and off-screen charisma will be felt by the audience. Everyone can relate to his role. While in Jo Jin Woong's character and superb acting skills, he is undoubtedly one of the best actors in today's generation. His natural attack on his character is a symbol of his true professionalism and years of experience in films and even in TV series.
The story of two completely different men starts when the low-life gangster (Yeong-Gi) met a man with a terminal disease rich lawyer (Jang-su). As the gangster accepts the offer of the lawyer, this will lead the two in an epic and unexpected journey of friendship and even the love of money. In the end, will the two be able to finally achieve what they want? That is what the audience will need to find out.
The drama made no female leading characters. Thanks to its impressive directing by Yong-Soo. He will be able to reveal what it looks like to play a film without any female character included. Man of Men, as its name suggests, is indeed a male-dominated drama. This will serve as another exciting point to its audience.
Man of Men is directed and written by the talented Yong-Soo. The cast began filming in November 2018 and finished on January 21, [2022].
Similar Articles
Man of Men Trailer
Confirmed! Lee Joon-hyuk to Lead MBC's 365: One Year Against Destiny
Fans, brace yourselves! Lee Joon-hyuk will once again make your heart swoon and skip a bit faster. MBC Drama confirmed that Lee Joon-hyuk will play the lead role of the upcoming drama series entitled 365 One Year Against Destiny.
The upcoming drama series is an adaptation of a Japanese thriller novel entitled Repeat. it is first published in October 2004 written by Kurumi Inui.
365 One Year Against Destiny tells the story on a group of individuals who have the opportunity to travel back in time for one year in order to change their destiny. These individuals will get the chance to change whatever they want want change in their past and reset their lives according to their preferences. These group of individuals dreams of having a perfect life, so travelling back in time for one year is a huge privilege for them. However, while they are in the process of travelling back in time, they will encounter unexpected mysterious situations as their fats are changed and twisted.
Will these group of individuals be able to balance their past and present selves? Or will they be wrapped and caught up in situations they will likely suffer from the consequences of their actions? This and many more is what viewers and audiences should need to watch out.
365 One Year Against Destiny 's Lead Character
Lee Joon-hyuk takes on the lead role for the upcoming thriller drama series. Lee Joon-hyuk will portray the role of Ji Hyung-Joo, a veteran detective with more than 7 years of experience handling numerous mysterious cases. He will have the opportunity to go back in time and reset his life. At first, Ji Hyung-Joo enjoys living on his past, however, he learned that the other people who travelled back in time are involved in several mysterious cases. Ji Hyung-Joo, as a passionate detective, will try to reveal the truth behind these mysterious cases by travelling back in time.
Lee Joon-hyuk is consistently proving he's a good actor both in big and small screens. Some of his best performances to date include Secret Forest in 2017, A Poem a Day in 2018 and just recently, The Lies Within. From villains to undercover agents, Lee Joon-hyuk consistently proves that he is a talented actor that can portray a wide range of characters.
Lee Joon-hyuk fans are now looking forward to his latest project 365 One Year Against Destiny which aims to broadcast in the first half of [2022].
Taking on the female lead role in 365 One Year Against Destiny is the beautiful and talented actress Nam Ji-hyun. She will portray the character named Shin Ga-Hyun. Shin Ga-Hyun is a webcomic writer and published one of her most popular webcomic series entitled "Hidden Killer".
Her success in her latest webcomic series gave her enormous wealth and popularity. However, she has a tendency to become a sensitive perfectionist as well as being a workaholic. One day, a sudden turn in her life arise when she was involved in an accident. When given the chance to travel back in time a year ago, Shin Ga-hyun will now have the opportunity and a chance to reset her life. However, things may not go as smoothly as planned as Shin Ga-hyun will face an unexpected case that will turn her life around.
The upcoming thriller drama will be Nam Ji-hyun's drama comeback. During one of her recent interviews, nam Ji-hyun mentioned that it is a challenge for her for such a unique genre. But she said she will give her best effort to meet the expectations and to immerse on her role perfectly.
The 24-year old actress appeared on numerous TV shows, films and drama series including It's Me, grandmother (2010), Say You Love Me (2004) and 100 Days My Prince (2018). She is also a multi-awarded actress with awards such as Excellent Actress in the 2017 SBS Drama Awards for her performance in Suspicious Partner and Best Child Actress in the 2012 KBS Drama Awards for her performance in the drama series maiden Detective Park Haesol.
Aside from the two main stars, Yang Ji-Hyun is also part of the cast of the upcoming thriller drama series. He will portray the role of Bae Jung Tae. The 40-year old actor first appeared in television in 1998 where he became part of the movie The Best. Since then, his way to stardom began and so enough, he gained numerous recognitions from different award-giving bodies as well as different projects that showcase his talent in acting.
Lee Shi-A will play the role of Seo Yeon-Soo. The 29-year old South Korean actress is also a former member of the idol group Chi-Chi and has a stage name of Shine. In 2017, Lee Shi-A appeared in the movie Lucid Dream where she played the character Choi Mi-Yeon.
Kim Ha Kyung will also portray the character named So Hye In the upcoming thriller drama series. Some of Kim Ha Kyung's latest projects include Happy Together Season 4 in 2018 and Mother of Mine in [2022].
Another supporting role in 365: A year Against Destiny is the beautiful actress Lee Yoo Mi where she will portray the character named Kim Se Rin.
Kim Jee Soo will play a character named Lee Shin. Kim Jee Soo made her acting debut in 1992. In 2005, she began filming her first big-screen appearance as the lead role in This Charming Girl. Kim Jee Soo also won several awards such as Best Actress at the Singapore International Film Festival and at the Blue Dragon Film Awards.
Her outstanding performance in This Charming Girl gained her an enormous number of popularity not only in Korea but also in other Asian countries.
365: One Year Against Destiny is expected to have a total of 32 episodes. It's genres are mystery, fantasy and thriller and is expected to be released this coming March [2022].
365: One Year Against Destiny is directed by the brilliant director Kim Kyung-Hee , whose previous work includes Lucky Romance. He also produced Ruler: Owner of the Mask and Always Spring.

Jo Bo Ah And Park Hae-Jin Will Starred in KBS Drama Entitled "Forest" [2022]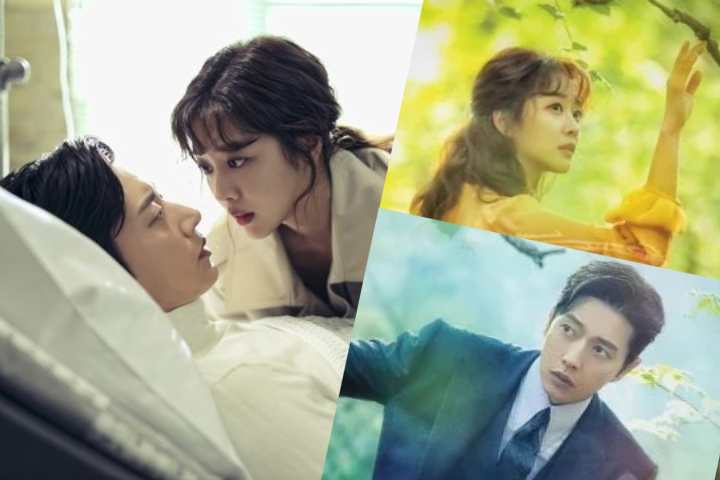 KSB2 is once again setting up to air an exciting upcoming drama series entitled Forest. The drama series will be starred by two of Korea's best actors, Park Hae-jin and Jo Bo-Ah.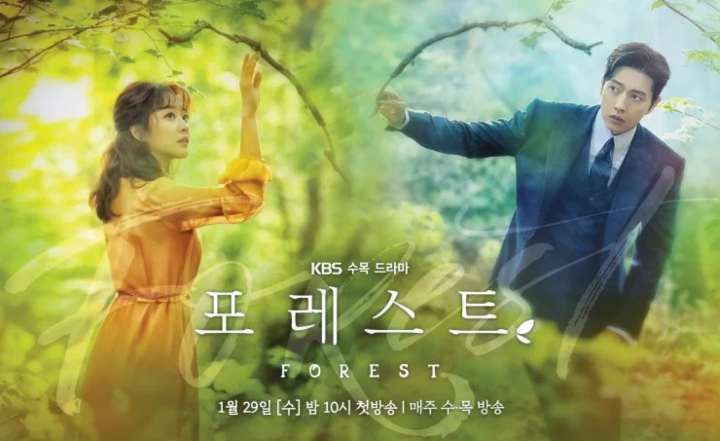 The upcoming drama series is about people with their own ambitions in life, each of them harbouring an emotional scar from their past. All of them will gather in a special place called the forest. The first will help them discover what real happiness is while learning to love themselves and others as well.
Jo Bo Ah will be portraying the role of Jung Young Jae. She is a surgical resident in one of South Korea's top university hospitals. She is a passionate and enthusiastic person who motivates everyone with her charm and confidence.
She will then meet a special rescue team member named Kang San Hyuk. Kang San Hyuk is a handsome and smart member of the 119 rescue team. King San Hyuk dreams of acquiring more than five trillion won in his personal asset. However, the conflict is that Kang san Hyuk doesn't remember any of his childhood.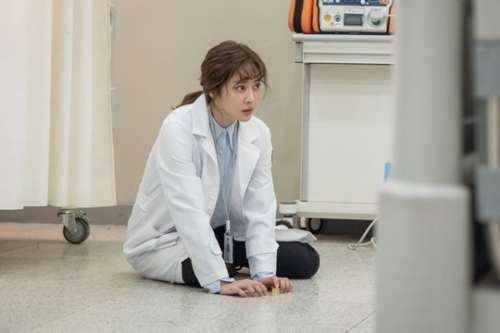 The two will meet in a special place called the forest. Will they eventually get what they want in their lives? Will they found love in each other? How will they be able to survive in the special place called the forest?
This and many more as audiences and viewers will need to find out.

The Casts of Forest
The male lead character in the upcoming drama series is Park Hae-Jin. he was born on May 1, 1983 and made his acting debut in 2006 drama Famous Chil Princesses.
Park Have-Jin starred in several dramas, special shows and films including East of Eden (2008), My Daughter Seo Young (2012), My Love From the Star (2013) and Doctor Stranger in 2014.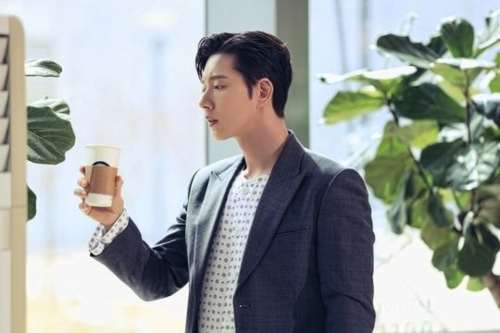 Aside from Korean films and drama series, Park Hae-Jin also became part of several Chinese television dramas.
During one of his interviews, the 36-year old actor said Forest is about how people would learn to slowly heal the wounds of their past. In a teaser released by KBS, Park Have Jin is seen walking through the forest.
He will begin to say, "I;ve been here before" while trying to recall a glimpse from his past as he sits on a log with a girl. In the teaser, Park Hae Jin blows on a wooden whistle as Jo Bo Ah turns around.
The female lead character in the upcoming drama series in Jung Young Jae which will be played by the beautiful South Korean actress Jo Bo Ah. Jo Bo Ah was born on August 22, 1991 in Daejeon, South Korea.
She started her acting careering 2012 when she became part of the cast of Shut Up Flower Boy Band. Jo Bo Ah also starred in numerous drama series including Missing Noir M (2015), Sweet Stranger and Me (2016), Temperature of Love (2017) and Goodbye to Goodbye in 2018.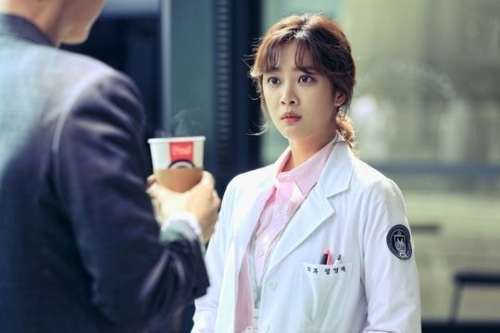 Jo Bo Ah's recent movie is called Innocent Thing which aired on 2014. The 28-year old actress also won several acting awards for her acting performances.
These include Best New Actress for Goodbye to Goodbye (2018), best New Actress for Monster (2016) and Excellence Actress for her performance in Goodbye to Goodbye in the 2018 MBC Drama Awards.
Ryu Seung Soo is also part of the cast. He will play the role of the character named Bong Dae Yong. Ryun Seung Soo is a veteran actor who starred in numerous films and drama series. One of his first ever project was in 1997 for the film Rub Love. In 2002, he also became part of the hit drama Winter Sonata.
The Seoul Arts University graduate is used to playing several unique characters in both films and small screen projects such as Lie to Me in 2011, Uncontrollable Fund in 2016, Finding Mr. Destiny in 2010 and his recent project entitled Secret Boutique in [2022].
South Korean actress Jung Yun Joo will play the role of Oh Bo Mi. She recently starred in the drama series Room No.9 in 2018. She began her acting career in 2011 in the film entitled Guest.
Since then, Jung Yun Joo became part of several big and small screen projects such as Return Match (2014), Princess Aurora (2013), Now Playing (2015) and Nothing in Lose in 2017.
The said drama series has an original title of Secret and is set to air on January 29, [2022]. Its new time slot is every Wednesdays and Thursdays at 10pm.
Lee Do Kyung, who will play the role of Choi Jung Mok, is a veteran actor who is no stranger to bg and small screen projects. In 2003, he starred in the movie Wild Card.
Since then, his acting career began to blossom. Some of Lee Do Kyung's recently concluded films and drama series include Bloody Tie (2006), The King 2 Hearts (2012), My Little Brother (2017) and The Miracle We Met (2018).
Min Joon Hyun will play a supporting character in the highly anticipated drama series. He started his acting career in 2007 when he became part of the cast of Hometown Over Hill.
He played a guest role of an arranged marriage partner. Since then, his acting career blossomed and he still continues to do his first love which is acting. His latest projects include Graceful Family, My Only One and Player in 2018 and [2022], respectively.
In 2011, he became part of the cast of the film A Piano On the Sea where he played a supporting role as a competition coordinator.
The trailer has a unique feel to it which adds to the mystery of the story. The words on the screen says "Everything started in this forest.." Viewers and audiences will surely get curious to see exactly what they will get with this upcoming drama series.
The drama series finished their filming on August [2022] and is set to air on KBS2 this January 29, [2022].

Ko Soo and Shim Eun-Kyung to Star in tvN's Money Game [2022]
Two of South Korea's most popular actors paired up for a Korean drama series that will surely bring excitement to K-drama fans. The title of their upcoming drama series is Money Game which is aired on tvN every Wednesdays and Thursdays beginning January 15, [2022].
Money Game revolves about the story of an IMF crisis. A group of individuals will try to turn the situation around while trying to fight the corruption in a financial institution that Korean government shares in.
In the story, Go Soo's character Chae Yi Heon is a government official and son of one of Korea's best economists.
He is the head chief in the Economic Policy Bureau. Came Yi-Heun always does his best be an economic bureaucrat. Although he is a son of the best economist, he tries so hard to hide his father's identity.
The main reason for this is that he wants to be acknowledged for his own abilities and not just because he is his father's son.
The Talented Actors of Money Game
Go Soo plays the male lead character named Chae Yi Heon. Go Soo is a talented actor and model who was born in Choong Nam Non San, South Korea. The 41-year old actor made his acting debut in 2000 when he became part of the TV show Say It With Your Eyes and Mothers and Sisters.
During the same year, he won Best New Actor Award for his performance in Mothers and Sisters. He also became part of several films and drama series including Piano in 2001 where he won Best New Actor Award, My Fair Lady in 2003 and Heart Surgeons in 2008.
Go Soo won two awards for his performance in Age of Innocence in 2002 including Best New Actor Award and Top Ten Stars Award.
Go Soo is not only a good actor and model. He is also good at playing several sports including taekwondo. He finished his college degree in Sangmyung University where he took up a major in Cinema.
Shim Eun-Kyung plays the female lead character named Lee Hye-Joon. Lee Hye-Jon works at the International Finance Bureau of the Ministry of Economy and Finance.
She was only an infant when the Korean Financial Crisis strikes but her family struggled a lot during that time. Since then, she dreamed of fighting the financial crisis whatever it takes. She also dreams of having her now building.
Lee Hye-Jun,although new to the workforce is passionate about her craft. She is a woman who came from a humble family but willing to get a job in order for her to battle against the big Wall Street. Will she finally be able to achieve what she wants?
Shim Eun-Kyung who plays the role of Lee Hye-Joon is a versatile and talented actress in Korea. The 25-year old female star first appeared on television in 2003 when she became part of the TV show Dae Jang Geum. Since then, her acting career blossomed and made took her to stardom.
She appeared in several movies including Train to Busan in 2016 and Miss granny in 2015. Shim Eun-Kyung's performance in Miss Granny gained her Best Actress awards for several award-giving bodies.
Aside from acting, Shim Eun-Kyung loves to sing and she also knows the sport teakwood. She finished her degree at the Cheongsam Middle School in Pittsburgh, Pennsylvania, US.
Another great character in the storyline is Heo Jae. The role is played by the brilliant actor Lee Sung-Min. Eh Jae is an ambitious chairman of the Financial Services Commission.
During the 1997 Korean Financial Crisis, Heo Jae experienced first hand how it felt like to be in the situation. He believes that in order to have a real structural change in Korea's economic status, he needs to break the system.
if for instance, when one of government owned banks goes into the verge of bankruptcy, Lee Sung-Min sees this an as opportunity instead of others thinking of it as a crisis. He promised himself that he will do anything just to reach his goal.
The brilliant actor Lee Sung Min is no stranger to drama series. The 51-year old who was born in Bonghwa, North Gyeongsang is a multi-awarded actor. Some of his awards include Best New Actor in 1992, Male Acting Award in 2012, Best Actor in TV in 2015 and Best Actor in 2016.
Lee Sung Min also received best Actor in Film Award in the [2022] 55th Baeksang Arts Awards for his performance in The Spy Gone North. He also starred in the movie Black money [2022] as Public Prosecutor General . Lee Sung Min is a graduate of Hotel and Tourism at the Taegu Science College.
Aside from the three main protagonists, other supporting cast also joins the upcoming drama series. These include Yoo Tae Oh as Yoo Jin Hyun, Jung Dong Hwan as Chae Byung Hak, Choi Woong as Han Sang Min and Jo Jae Ryong as Jo Hee Bong.
Other casts of Money Game include Choi Byung Mo as Na Joon Pyo, Choi Duk Moon as Kook Kyung Min, Oh Ryoong as park Soo Jong, Bang Eun Hee as Lee Man Ok and Kim Jung Pal as Jin Soo Ho. Mi Ram as Jin Ma Ri, Kim Seung Wook as Kang Won Hee and Song Jae Ryoong as Kang nam Jin also joins the cast of Money Game.
Will these individuals be able to achieve what they want? Will they finally be able to prevent another financial crisis while fighting corruption? How will these affect the economic status and the people in Korea? This is what viewers and audiences should need to watch out for.
Money Game is an official drama series produced by Studio Dragon, JS Pictures. It is directed by the talented director Kim Sang Ho, whose famous works include Spring Turns Into Spring and A Man and A Woman.
The screenwriter of the upcoming drama series is Lee Young Mi. Some of Lee Young Mi's recent works include the movie Secrets, Objects.
Money Game is set to air on tvN beginning January 15th until March 5th. Its air time schedule is every Wednesdays and Thursdays at 21:30. The drama series is expected to have 16 episodes.