The Penthouse Season 3 Episode 6 "Logan Lee is Back!"
He's Back!
Episode 6 of The Penthouse Season 3 begins with Seo-Jin back as the Director of Cheong-A Arts Center again. She attends a press conference, thanking everyone for their support and deciding they need to reform the education system. She's not exactly happy with Dan-Tae being there with her though.
Still, they're both in the same boat given they're shareholders. For now, Seo-Jin is going to have to grin and bear this.
Seo-Jin next visits hospital where Eun-Byeol happens to be recovering. Unfortunately Yoon-Hee's eyes are haunting her. She sits up and reflects back on the cliff incident where it's revealed that Eun-Byeol was conscious at the time and watched as Seo-Jin helped push the car over the edge.
In order to free her of these ghosts, she pleads with Seo-Jin to get her a drug that will help erase her memory. Seo-Jin is unwilling to do this until Eun-Byeol starts screaming and shouting. Eventually Seo-Jin caves and tasks Mr Do with bringing the drug.
Meanwhile, Ro-Na shows Su-Reon a board Yoon-hee was working on with numerous lines and pictures drawn up across different people. She's not sure what the root cause of this is but she's determined to find out.
Ma-Ri can sense something is up with her husband, who finally admits the truth about what he's hiding. He slumps, telling her about his framing and how Dan-Tae killed Yoon-hee.
Ma-Ri is crushed and immediately heads off to see Su-Ryeon, asking for help. They both know Dan-Tae is the killer and remain determined to stop him no matter what. However, that still doesn't stop Su-Ryeon from despairing and calling Dong-Pil an animal.
Ma-Ri makes her move and decides to mobilize her contacts from the bathhouse to find camera footage that could incriminate Dan-Tae. That includes all the chips gathered from different dashcams in trucks. The chairwoman puts on a lucrative sum that could reach 500,000 dollars if the group find him.
Meanwhile, Bun Hong continues to make Seo-Jin's life a living hell, deciding she should go and see Eun-Byeol when she wakes up. Of course, she's in collusion with Dan-Tae which makes Seo-Jin's ability to push against this that much harder.
Interestingly, the dashcam footage comes back not long after, with Su-Ryeon realizing the pair are working together. They were seen in the Gimpo area but Su-Ryeon decides not to go through the court system this time. Instead, she's going to go through hell and make each player burn. Starting with Jun-Ki.
Jun-Ki is far from saintly though. He has a pretty nasty gambling addiction and tends to blow large wads of money on different games like blackjack. After running out of money, he rings his contacts and asks for more. This person happens to be Seo-Jin, who meets him and hands over a bag of cash.
Dan-Tae uses this weakness to his advantage, teaming up with Dong-Pil for the next stage of their plan.
Elsewhere, Ro-Na visits Eun-Byeol in hospital. Unfortunately she's lost her memories so doesn't remember what happened up at the cliff Instead, she continues to pedal the same story that Yoon-Hee tried to kill her. At the end of her tether, Ro-Na warns that if she follows through with this then she'll do her best to expose her and getEun-Byeol thrown out of school.
Su-Ryeon takes Yoon-Hee's old words to heart. In order to get back at those who have wronged her, she adopts the persona of Ae-Gyo once more. After getting the same butterfly tattoo (properly this time), she sets out to exact revenge on those who have wronged her.
We then jump forward 6 months later. Je-Ni and Ro-Na are back being friends. Ma-Ri and Dong-Pil's relationship though is strained.
Elsewhere, Dan-Tae and his cronies continue to work on their district, determined to move a school across to the neighbourhood to help skyrocket the land price.
While this is going on, Eun-Byeol and Seo-Jin attend press conferences while the former works on her singing. She's quick to slip into old ways though, berating Ro-Na as she applies for a lucrative position. Seo-Jin even grabs her application and rips it up .
Su-Ryeon fully embraces her Ae-Gyo persona and prepares to meet her contacts. At the same time, Seo-Jin forces Yoon-Cheol to work on a surgery for a heavily bandaged man. That person? Logan Lee. He survived the blast and Seo-Jin did everything in her power to keep him alive.
Jo Bo Ah And Park Hae-Jin Will Starred in KBS Drama Entitled "Forest" [2022]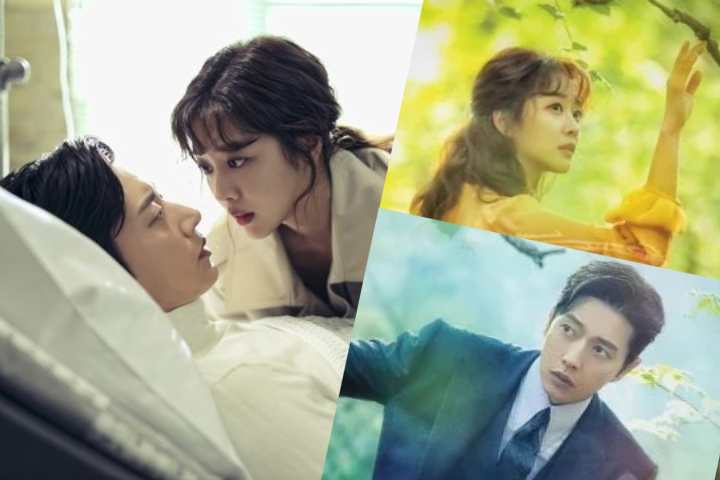 KSB2 is once again setting up to air an exciting upcoming drama series entitled Forest. The drama series will be starred by two of Korea's best actors, Park Hae-jin and Jo Bo-Ah.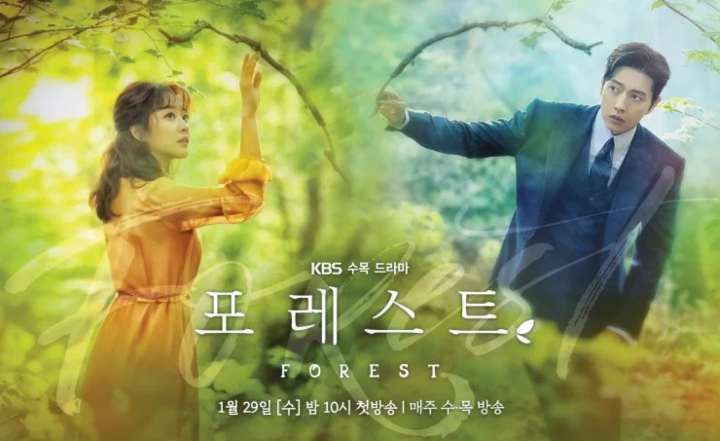 The upcoming drama series is about people with their own ambitions in life, each of them harbouring an emotional scar from their past. All of them will gather in a special place called the forest. The first will help them discover what real happiness is while learning to love themselves and others as well.
Jo Bo Ah will be portraying the role of Jung Young Jae. She is a surgical resident in one of South Korea's top university hospitals. She is a passionate and enthusiastic person who motivates everyone with her charm and confidence.
She will then meet a special rescue team member named Kang San Hyuk. Kang San Hyuk is a handsome and smart member of the 119 rescue team. King San Hyuk dreams of acquiring more than five trillion won in his personal asset. However, the conflict is that Kang san Hyuk doesn't remember any of his childhood.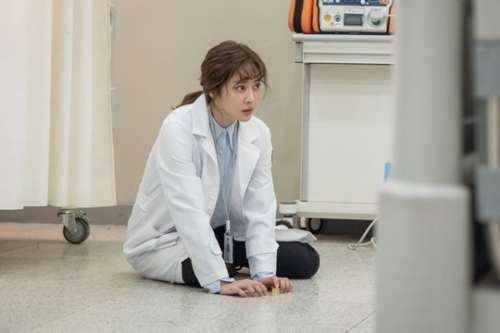 The two will meet in a special place called the forest. Will they eventually get what they want in their lives? Will they found love in each other? How will they be able to survive in the special place called the forest?
This and many more as audiences and viewers will need to find out.

The Casts of Forest
The male lead character in the upcoming drama series is Park Hae-Jin. he was born on May 1, 1983 and made his acting debut in 2006 drama Famous Chil Princesses.
Park Have-Jin starred in several dramas, special shows and films including East of Eden (2008), My Daughter Seo Young (2012), My Love From the Star (2013) and Doctor Stranger in 2014.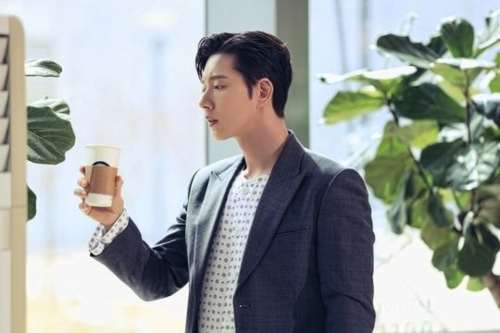 Aside from Korean films and drama series, Park Hae-Jin also became part of several Chinese television dramas.
During one of his interviews, the 36-year old actor said Forest is about how people would learn to slowly heal the wounds of their past. In a teaser released by KBS, Park Have Jin is seen walking through the forest.
He will begin to say, "I;ve been here before" while trying to recall a glimpse from his past as he sits on a log with a girl. In the teaser, Park Hae Jin blows on a wooden whistle as Jo Bo Ah turns around.
The female lead character in the upcoming drama series in Jung Young Jae which will be played by the beautiful South Korean actress Jo Bo Ah. Jo Bo Ah was born on August 22, 1991 in Daejeon, South Korea.
She started her acting careering 2012 when she became part of the cast of Shut Up Flower Boy Band. Jo Bo Ah also starred in numerous drama series including Missing Noir M (2015), Sweet Stranger and Me (2016), Temperature of Love (2017) and Goodbye to Goodbye in 2018.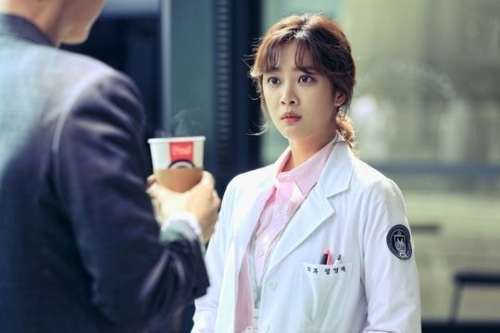 Jo Bo Ah's recent movie is called Innocent Thing which aired on 2014. The 28-year old actress also won several acting awards for her acting performances.
These include Best New Actress for Goodbye to Goodbye (2018), best New Actress for Monster (2016) and Excellence Actress for her performance in Goodbye to Goodbye in the 2018 MBC Drama Awards.
Ryu Seung Soo is also part of the cast. He will play the role of the character named Bong Dae Yong. Ryun Seung Soo is a veteran actor who starred in numerous films and drama series. One of his first ever project was in 1997 for the film Rub Love. In 2002, he also became part of the hit drama Winter Sonata.
The Seoul Arts University graduate is used to playing several unique characters in both films and small screen projects such as Lie to Me in 2011, Uncontrollable Fund in 2016, Finding Mr. Destiny in 2010 and his recent project entitled Secret Boutique in [2022].
South Korean actress Jung Yun Joo will play the role of Oh Bo Mi. She recently starred in the drama series Room No.9 in 2018. She began her acting career in 2011 in the film entitled Guest.
Since then, Jung Yun Joo became part of several big and small screen projects such as Return Match (2014), Princess Aurora (2013), Now Playing (2015) and Nothing in Lose in 2017.
The said drama series has an original title of Secret and is set to air on January 29, [2022]. Its new time slot is every Wednesdays and Thursdays at 10pm.
Lee Do Kyung, who will play the role of Choi Jung Mok, is a veteran actor who is no stranger to bg and small screen projects. In 2003, he starred in the movie Wild Card.
Since then, his acting career began to blossom. Some of Lee Do Kyung's recently concluded films and drama series include Bloody Tie (2006), The King 2 Hearts (2012), My Little Brother (2017) and The Miracle We Met (2018).
Min Joon Hyun will play a supporting character in the highly anticipated drama series. He started his acting career in 2007 when he became part of the cast of Hometown Over Hill.
He played a guest role of an arranged marriage partner. Since then, his acting career blossomed and he still continues to do his first love which is acting. His latest projects include Graceful Family, My Only One and Player in 2018 and [2022], respectively.
In 2011, he became part of the cast of the film A Piano On the Sea where he played a supporting role as a competition coordinator.
The trailer has a unique feel to it which adds to the mystery of the story. The words on the screen says "Everything started in this forest.." Viewers and audiences will surely get curious to see exactly what they will get with this upcoming drama series.
The drama series finished their filming on August [2022] and is set to air on KBS2 this January 29, [2022].

The Flower of Evil tvN's Stars Lee Joon Gi & Moon Chae Won [2022]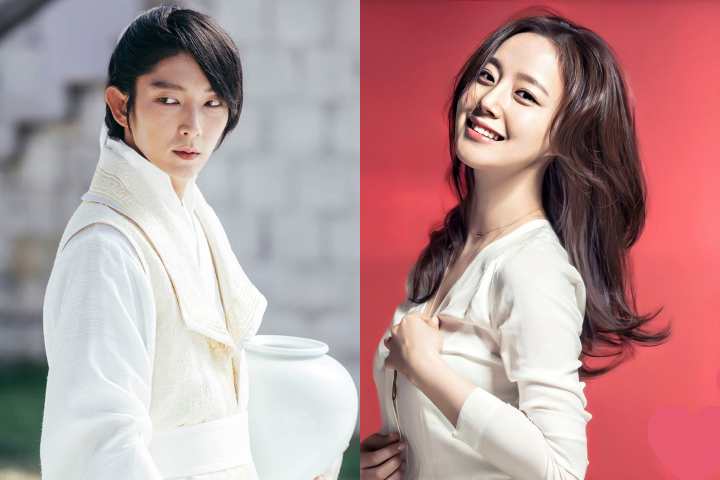 Heads up K-drama fans, another exciting team up is about to unfold. tvN just confirmed that they will be releasing a new thriller drama entitled The Flower of Evil.
Starring Lee Joon Gi and Moon Chae Won, the upcoming thriller is about a psychopath and his policewoman wife who unfolds the truth about her husband's real identity.
The drama will revolve around the Lee Joon Gi's character as he tries to hide his dark past, and his wife as she tries to break and trace down her husband's identity. What viewers will love on this drama is how the couple cope with the changes in their lives from harmonious household life to extreme crime scenes.
Lee Joon Gi will play the role of Baek Hee Sung. He is a steel craftsman and a typical domestic husband. He earns a living through his small steel craft studio, just enough to support his family's day to day living. Back Hee Jung is a typical husband who loves household chores and taking care of his child. He is already contented with what he already has.
However, Baek Hee Sung has a mysterious identity. Despite his contentment in life, Baek Hee Sung has psychopath tendencies. He finds it hard to feel emotions such as happiness, respect, disappointment, consideration, sympathy nor guilt.
Despite Baek Hee Sung's ideal husband's character, he struggles to feel emotions as well as he is apathetic.
Meanwhile Baek Hee Sung's wife Cha Ji Won (played by Moon Chae Won), is a homicide detective who has a passion in performing her duties. She takes pride in her craft and many people believe she is really good at solving crimes.
Will Baek Hee Sung (Lee Joon Gi) be able to completely hide his dark past forever? Will her wife Cha Ji Won (Moon Chae Won) be able to find out his husband's true identity? How will the couple cope with the changes as deception and chases of the past starts to enter into their lives? This is what viewers and audiences should find out.
The Flower of Evil is expected to bring audiences a high-quality suspense drama depicting the picture between a mere happy marriage and dangerous crime chase.
The Stars of The Flower of Evil
The lead character in the upcoming suspense drama is played by the well-loved Korean actor Lee Joon Gi. It will be his first major drama in more than a year since he starred in the recently aired drama entitled Lawless Lawyer.
In 2016, his role as the Fourth Prince Wang So in Moon Lovers Scarlet Heart Ryo gained him more popularity on several asian countries including The Philippines. He was paired up to IU in the recently aired drama and made him even more popular and well-loved by his fans.
Lee Joon Gi was born in Busan, South Korea on April 17, 1982. He worked several part time jobs during his teenage years until he gained acceptance in Seoul Institute of Arts.
Lee Joon Gi started his career in Korean industry appearing in several music videos. He also became part of several acting roles however, he did not gain immediate success in his roles. In 2004, Joon Gi landed his first ever major acting role in the drama Star's Echo.
Soon enough, he made several acting debuts on big screen. In 2004 as well, he became part of the film "Flying Boys", his first ever Korean film.
Gaining more popularity in 2000's, Lee Joon Ki starred in the SBS drama series "My Girl". The series made him one of Korea and Asia's most popular actors.
Aside from acting, Lee Joon Ki is also a great singer and performer. He held fan concerts not only in South Korea, but also in China and Japan. In 2009, Lee Joon KI was appointed by Korean Tourism Organization as the ambassador for Korean tourism.
In 2016, Lee Joon Ki won several awards for his performance in Moon Lovers: Scarlet heart Ryo. Some of his awards include Ten Star Award, Hanryu Star Award and Best Couple Award.
Lee Joon Gi's partner in The Flower of Evil is the beautiful South Korean actress Moon Chae Won. Moon Chae Won made her debut in the teen drama Mackerel Run in 2007. However, she became more popular for her supporting role in the drama The Painter of the Wind in 2008.
She gained an award for her performance in the said drama. In 2009, she became part of one of Korea's top-rated drama Brilliant Legacy.
Moon Chae Won marked her career breakthrough in 2011 when she played the lead role in the drama The Princess Man and War of the Arrows.
Her performance in War of the Arrows gained her several awards including Best New Actress at the Blue Dragon Film Awards and at the Grand Bell Awards.
Aside from these two major roles of her, Moon Chae Won was also part of several notable television series including Good Doctor and The Innocent Man.
More information about the upcoming drama series
The upcoming thriller drama will be the reuniting drama of the two famous South Korean stars. Three years prior, they worked together in the K-adaptation of Criminal Minds.
Criminal Minds is about profilers investigating cases right from the perspective of the criminals itself in order to solve the cases. It is a remake of the hit US drama series with the same title which aired on CBS in 2005. Moon Chae Won and Lee Joon Gi were both part of the said drama series.
The flower of evil is directed by PD Kim Chul Guy and written by Yoo Jung Hee. PD Kim Chul Guy worked on several dramas already including Chicago Typewriter, Mother and On The Way to the Airport. Too Jung Hee on the other hand, wrote the drama Naked Fireman.
The upcoming thriller drama entitled the flower of evil is set to air on Wednesdays and Thursdays on tvN starting this June [2022].
Similar Article
Hi Bye Mama with The Top of Tops Stars Kim Tae Hee Confirmed her come back as a Ghost Mother
When The Flower of Evil will release?
The said Korean series will air at first half of [2022] on tvN Network!
Selection: The War Between Women 2020 – [2022] New Hot Historical Drama TV Chosun
In a war of power, who will become the one true queen? This is what Selection: The War Between Women is all about. The new drama series from TV Chosun tells the story of a war that takes place between women who wants to become the queen.
The story began when Kang Eun-Bo's twin sister is murdered. She will then begin to find out who is responsible for her death. To do this, she will take on reckless actions in order to pursue her goal.
The handsome king Lee Kyung, played by the very talented actor Kim Min-kyu is a young, handsome and intelligent king who suffers from extreme trauma when he was shot in the head. Because of this, the young king began to have precognitive dreams of only one woman. He later on became involved in the case of Kang Eun-Bo's twin sister's death.
The drama series is about a historical royal survival of who will be the second queen after the first queen died. Added to the plot twist is about finding who killed the queen. In this drama series, the characters will each reveal what are they willing to do just to get the crown and the power they really wanted. This is where the war will start.
The Ultimate Cast of Selection: The War Between Women
The main role in the upcoming drama Selection: The War Between Women is played by Jin Se Yeon where she played the role of Kang Eun Bo. She is an award-winning South Korean actress who made her debut in Its Okay, Daddy's Daughter in 2010. Since then, she starred in numerous films and television dramas. These include Bridal Mask (2012), Five Fingers (2012), Inspiring Generation (2014) and The Flower in Prison (2016). In 2018, she starred in the Grand Prince and in 2014, Doctor Stranger.
Before taking on an acting career, Jin Se Yeon began as an idol trainee for Jewelry, a South Korean girl group under Star Empire Entertainment. Before that, she appeared in several TV commercials before steering her direction into acting. Some of her famous movies include White: The Melody of the Curse (2011), The Language of Love (2014), Enemies In-Law (2015) and Operation Chromite in 2016.
Another role in the upcoming drama series Selection: The War Between Women is a South Korean actor Kim Min Kyu. He plays the role of the main character Lee Kyung. Kim MIn Kyu's character portrays a person who goes through a series of transformations as he learns what it really means being a true king. He will then start to chase after his dream of finding his one true love. His character development will be shown in the drama series.
Kim Min Kyu was born on December 25, 1994. In 2015, Kim Min Kyu made his acting debut in the popular TV drama Who Are You:School 2015.
Some of Kim Min Kyu's most notable drama series include Let's Eat 3 and Rich Family's Son in 2018. In 2016, he starred in the drama Signal and in the movie Chasing. In TV shows, Kim Min Kyu appeared in I Can See Your Voice in 2016 and Crime Scene in 2017.
Lee Si-Un also joins the cast of Selection: The War Between Women as the role of Chae Jung-ho. He plays the role of Wal, a loud and bad-mouthed person. Lee Si-Eon has already proven his acting prowess, as he starred in numerous films and drama series. Some of his most notable movies include My Love, My Bride in 2014, Tough As Iron in 2013 and in 2011 in the movie Perfect Game.
Lee Si-Un was also part of numerous drama series. Some of these include The Player (2018), Live (2018), I'm Not a Robot in 2017. In 2017, he starred in Into The World Again, My Sassy Girl and Man to Man. One of his first-ever movies includes Friend, Our Legend in 2009 and Dr. Champ in 2010.
Lee Si-Un is known for his supporting role in the popular drama reply 1997. In 2017, Lee Si-Un received a Male Rookie Award in Variety Show in MBC Entertainment Awards.
Do Sang-Woo is also part of the cast. He will play the character of Lee Jae Hwa. Lee Jae Hwa is a street dweller so will become one of the first in line to the throne. He has a cheerful personality. Despite him being illiterate, he will coincidentally enter the palace and will try to disguise himself as one of the first in line to the throne.
Do Sang-Woo recently played the role of Jang Woo-Sang in Hundred Million Stars From the Sky in 2018 and as Joo Se-Hoon in My Daughter, Geum Sa-Wol in 2015. In 2014, he played as Choi Ho in Its OK, This Is Love in 2014 and as Chi-Soo's friend in Flower Boy Ramen Shop in 2011. In 2012, Do Sang-Woo played the character of a teen bully in Drama Special: A Corner in 2012.
Do Sang-Woo also gained several nominations for award-giving bodies. In 2015, he was nominated as Best New Actor in a Special Project Drama in 34th MBC Drama Awards. In 2015 as well, he won as Fashionista Award in the 10th Asia Model Awards.
According to the production team of Selection: The War Between Women, all of their actors possess their own charms and complement each other.
Selection: The War Between Women drama series is set to release on December 14, [2022]. It is expected to have a runtime on Saturday and Sunday at 22:50 and expected to have 16 episodes.
The word Gantaek in Korean means the process of choosing a spouse for the crown prince. A new queen is the only person in the entire kingdom who can have the power being the queen even if she is not related to any royal family. This is the reason why the war will take place. Who will become the queen? That is what viewers will have to find out.
Similar Articles