06/19/19
Best 15 List of Heavenly Made Romantic Comedy Korean Dramas Ranked Review 2020
Korean entertainment is known for their best romantic comedy korean drama which is adored by many fans not only in Asia but in many parts of the world.
With a mix of romance and funny backdrops, these dramas never fail to touch the lives of their viewers and fans in many countries.
The Best 15 List of Romantic Comedy Korean Dramas By 2020 RANKED and Review
Korean Dramas or also known as K-Dramas has caught the attention and interest of many. From their impactful stories and diverse genres, K-dramas has surely gained worldwide support from fans all over the world.
Below are the Top 15 Romantic Comedy Korean Dramas that you will surely love and give you blasts of emotions.
1. Crash Landing on You 2020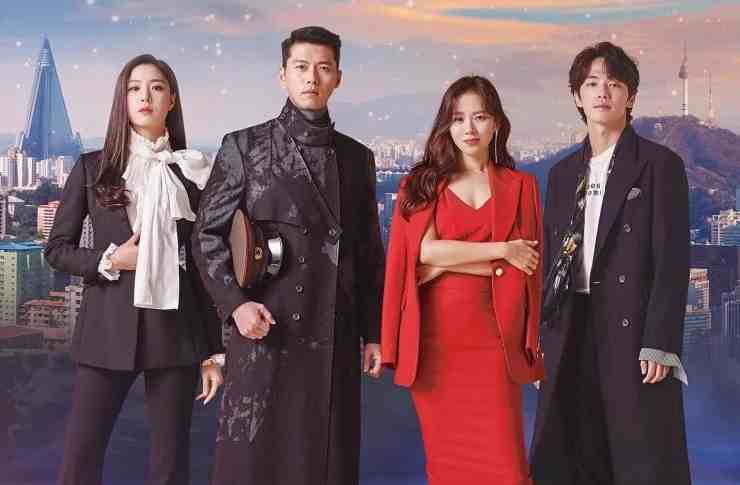 Crash Landing on You tells the story of a commission officer named Lee Jeong-hyeok (played by Hyun BIn) and a chaebol actress named Yoon Se-ri (played by Son Ye-jin).
Lee Jeong-hyeok is a North Korean army officer who will try to protect the chaebol heiress at all cost. The two met when Yoon Se-ri landed in North Korea by a paragliding accident.
The two will eventually fall in love with each other, but things will get worse when a group of people will try to locate the heiress. Will the two be able to love each other despite their situation? That's what viewers will have to find out in this romantic comedy Korean drama.
The characters and actors in Love Emergency Landing include Goo Seung-jun who is a rich young businessman.
The role is played by the actor Kim Jung-hyun. Another important character is Seo Dan to be played by Seo Ji-hye. Seo Dan is an aspiring musician who comes from a rich family in North Korea.
The other supporting characters in the upcoming Korean drama are Oh Man-seok as Jo Cheol-kang, Kim Young-min as a loyal friend named Jeong Man-bok and Yang Kyung-won as Pyo- Chi-soo.
2. The Game: Towards Zero 2020
The Korean drama The Game: Towards Zero tells us the story of a man who has a prophet's ability to see the moment right before the death of someone by just looking into their eyes.
He will then meet a female detective who works as an investigator. Together, they use this ability to solve numerous mysterious murder cases and uncover hidden secrets.
It is a mystery drama that will spark interest to both young and adult viewers. The role of the prophet named Kim Tae-pyeong is played by the handsome Korean actor Ok Taec-yeon.
The role is about a man who can foresee a person's death by merely looking in their eyes. Rather than suffering from his mysterious ability, Kim Tae-pyeong uses this ability to be of great help to detectives.
The character of Seo Joon-yeong is played by the 31-year old actress Lee Yeon-hee. The role is about a female detective who works at Yongsan Police station. She will meet the prophet and together, they will uncover secrets and solve mysterious murder cases.
The Game: Towards Zero is directed by Jang Jun Ho and written by Lee Ji Hyo.
Some of Jang Jun Ho's recently directed dramas include Princess Aurora in 2013, Hotel King and The Spring Day of My Life in 2014, Iron Lady Cha and Mom in 2015, Let's Make a New Start in 2016, Bad Thief, Good Thief in 2017 and Time in 2018.
Lee Ji Hyo is known for his screen plays in The King of Dramas in 2012 and Drama Special Season 4: The Strange Cohabitation in 2013.
3. The King: Eternal Monarch 2020
The King:Eternal Monarch is a romantic comedy Korean Drama that tells the story of a Korean emperor who tries to close the door to the parallel universe.
One of the universe resembles the modern-day Korea while the other universe is an empire ruled by a single monarch.
The emperor will try to fight the evil and close the door between the two worlds. Eventually, the emperor will join forces with a lady detective living in modern-day Korea.
The detective who lives in modern-day Korea also tries to protect the lives of the people she loves as well as the lives of the people living in her world.
The drama stars two of the well-known Korean actors. The emperor named Lee Gon will be played by Lee Min Ho while the lady detective named Luna is played by the beautiful actress Kim Go Eun.
The King: Eternal Monarch is Lee Min Ho's comeback drama after his army duties last April 2019. Many fans have been awaiting for his new drama and this is definitely one of the most-awaited dramas in Lee Min Ho's career.
He previously starred in popular hit series such as Boys Over Flowers (2009), City Hunter (2011), The Heirs (2013) and the last is The Legend of the Blue Sea in 2016.
Kim Go Eun on the other hand is excited for her team up with Lee Min Ho. The beautiful actress also recently starred in popular hit series such as Cheese in the Trap in 2016 and
Goblin in 2016 as well.
4. Touch Your Heart 2019
Touch Your heart is a romantic comedy korean drama that talks about an actress named Oh Jin Sim (Yoon In Na), popularly known as Oh Yoon Seo, she's been involved in a drug scandal once, which caused tremendous damage in Her career as the "Korean Wave Goddess".
After a couple of years of not having a job because of the said scandal, She finally had her first offer, but it's in one condition, she has to work in the field of a Law Firm to gain new experiences and in order for her bad acting skills to be improved.
Oh Jin Sim went to the Always Law firm where she needs to work as the secretary of the cold-hearted Lawyer Kwon Jung Rok (Lee Dong Wook). As time goes by Oh Jin Sim feelings towards Kwon Jung Rok began to bloom and her old personality who seemed to be foolish and clumsy has been stripped away and started developing a romantic feeling with the cold and rude Kwon Jung Rok.
The leading stars of Touch Your Heart did a great job since they have good chemistry that caused the cringes and bliss to its viewers.
Although some can say that the characters' personalities are cliché in Romantic drama, Lee Dong Wook and Yoo In Na still carried it out in a way that people could pin it as one of the best dramas that they've watched. Overall, this drama can really touch your heart!
5. Her Private Life
One of best romantic comedy korean drama it tells the story of sung Deok Mi being played by Park Min Young and Ryan Gold being portrayed by Kim Jae Wook found their new art after going through sets of failure as an artist, through different circumstances they found their new medium which will add a twist to their path as a lover which will be all worth it.
Sung Deok Mi is a caretaker of an art gallery and an avid fan of a well-known artist named Cha Shi An.
Ryan Gold is the Director of the art gallery who resigned and suddenly stopped doing paintings, he is a friend of Cha Shi An who will be the reason why Sung Deok Mi and Shi An met in person, Things will become different when an issue arises saying that Deok Mi and Shi An are in a relationship.
To tap the said issue, Ryan Gold offered Deok Mi to use him as a fake boyfriend and started acting like a couple, while they are in that set up the two fell in love with each other and their love story will start to bloom. Her Private Life is a sensational Romantic Drama that could make you scream in delight.
The jealousy, small arguments, sweetness, and the role of fans in an artist's career were shown in a way that you can all relate to them.
Also, the chemistry between the two leading roles matches and brings their versatility as an actor! All and all, this Drama is a must watch and it deserves to be mentioned and recognized because of its beautiful story-line.
6. Forest 2020 Korean Drama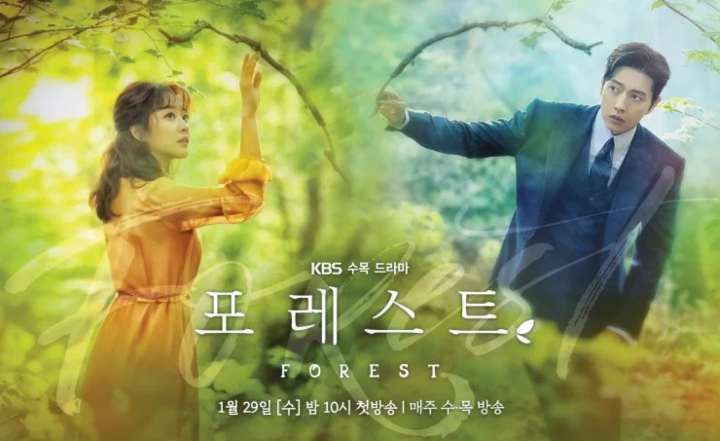 This romantic comedy Korean drama is about people with their own ambitions in life, each of them harbouring an emotional scar from their past. All of them will gather in a special place called the forest.
The Forest will help them discover what real happiness is while learning to love themselves and others as well.
Jo Bo Ah portrays the role of Jung Young Jae, a surgical resident in one of South Korea's top university hospitals. She is a passionate and enthusiastic person who motivates everyone with her charm and confidence.
She will then meet a special rescue team member named Kang San Hyuk. Kang San Hyuk is a handsome and smart member of the 119 rescue team.
King San Hyuk dreams of acquiring more than five trillion won in his personal assets. However, the conflict is that Kang san Hyuk doesn't remember any of his childhood.
The male lead character in the drama is Park Hae-Jin. He was born on May 1, 1983 and made his acting debut in 2006 drama Famous Chil Princesses.
Park Have-Jin starred in several dramas, special shows and films including East of Eden (2008), My Daughter Seo Young (2012), My Love From the Star (2013) and Doctor Stranger in 2014.
The female lead character in the romantic comedy Korean drama in Jung Young Jae which is played by the beautiful South Korean actress Jo Bo Ah.
Jo Bo Ah also starred in numerous drama series including Missing Noir M (2015), Sweet Stranger and Me (2016), Temperature of Love (2017) and Goodbye to Goodbye in 2018.
7. Romance is a Bonus Book
Romance is a Bonus Book is about Cha Eun Ho (Lee Jong Suk) and Kang Dan I (Lee Na Young) who continuously cooped up with the adversaries in their life from their childhood days until they grew up.
Kang Dan I saved Cha Eun Ho from an accident when they were young and when she had an injury, Cha Eun Ho stayed by her side to help her recover. The Drama had a good flow and a good theme.
It showed a lot of lessons about the hardships of different relationships and the way it was carried out is undeniably awesome. Also, the chemistry between the two leading characters was enough to give romantic comedy korean drama needed in the story.
8. My Absolute Boyfriend
The story of My absolute boyfriend left us with a dropped jaw as it tackles Eom Da Da performed by Bang Min Ah who is a make-up artist with a cold heart, she will meet the android who will turn her life upside down, Young Goo being played by Yeo Jin Goo who is designed to be a perfect boyfriend.
The story might be simple but surely the unique twist will amaze us all, Young Goo will eventually develop his feeling towards Da Da, However, a love triangle with Ma Wang Joon (Joon Hong Jong Hyun) will add a different flavor to the series. My absolute boyfriend offers a variety of flavoe, the romance, comedy and the Sci-Fi touch were all delivered well and portrayed.
9. My First First Love
The story of My First First Love is a sure buzz to the teenagers who are wondering about their first love.
It is a very cute yet outraging story about the five adolescences who lived together because of the unpleasant situations in their lives.
While living together, they also learned how to love and how to deal with their first first loves.
The Drama has a great blend of Romance, Comedy Korean Drama. The moments where they had their bond and cheesy scenes were undeniably good and well-cast.
It has a simple yet quite realistic plot and although it is not too heavy, it has lessons, it can cause cringes, and it can surely satisfy a teenager who wonders about love.
10. The Secret Life of My Secretary
Do Min ik (Kim Young Kwang) is a cold-hearted boss who depends to his secretary.
He had a tradition of firing his secretary after a year of service and one of the secretary that he fired was Gal Hee (Jin Ki Joo).
When Do Min ik went blind because of a mysterious attack, Gal Hee was the only person that he recognized when he woke up. The bond that Do Min ik and Gal Hee had was pleasant, romantic, and really fun to watch.
The leading characters performed their roles very well since they performed the dramatic and romantic scenes splendidly. The plot and the flow of the story were simple, but it can still melt and amuse you for it has a beautiful story and one the best romantic comedy Korean Drama.
11. Welcome to Waikiki 2
Welcome to Waikiki has a very humorous, but inspiring story. It exhibited the dreams, friendship, and love of the three leading characters who wanted to revive the guest house 'Waikiki'.
Lee Joon Ki (Lee Yi Kyung) is the one who really wants to save the guest house from its downfall. Hence, he asked his high school friends Cha Woo Sik (Kim Sun Ho) and Kook Ki Bong (Shin Hyun Soo) to invest in the guest house.
As they do, their romantic partners went in and it gave the twist, the squeak, and the perfect chemistry of the drama. The comedy that it gave and the romance that was mixed with it is surely great.
Also, the dreams and the relationships that were shown and fulfilled were greatly unfolded and neatly carried out. This romantic comedy Korean Drama is really perfect for those who want to laugh, to dream, and of course, it's perfect for those who value relationships.
12. Abyss
The leading characters were revived from their death because of the Abyss, which is a celestial object that can revive anything that has died.
As they were regained, they also had different appearances where Go Se Youn (Park Bo-Young) became a prosecutor and Cha Min (Ahn Hyo Seop) became a successor of a cosmetics company.
The chemistry of the two leading characters plus the comedy of their romance was really fun and lovely to watch. Also, the mystery and fantasy that served as the twist of the drama tickled the hearts and minds of the viewers very well.
13. He Is Psychometric
He is a psychometric will give you a jealous feeling of having the same ability that Lee Ahn (Park Jin Young) who acquired special skill after an unfortunate fire that ruined his family that allows him to read the past of an object or person through physical contact.
Lee Ahn used his special ability to fight bad people and turn them down and while doing this he will meet Yoon Jae In who is concealing her hurtful and painful past, their lives will be connected and will help each other to resolves their conflicts in life,
they will also find out the mystery that connects their lives and their supporting characters which are Kang Sung Mo (Kim Kwon) and Eun Ji Soo (Kim Da Som) from this moment the situation will flow differently but it will bring a great twist.
It cannot be denied that the series is one of the most favorite romantic comedy Korean Drama nailed the different types of emotions that the scenes are demanding, Each of the characters played well and it is truly admirable how they made the viewers feel the exact emotion that they portray on cam.
To sum it all up, This series is undeniably great and must be added on your watch list, share it with your
friends and family as well.
14. Best Chicken
From being a dreamless girl who failed from being a manga-comic book artist, Seo Bo A (Kim So-Hye) met Park Choi Go (Park Sun Ho) who opened up his own fried chicken restaurant.
However, he wasn't really good enough to make delicious fried chickens until he met an old man who was a former chef.
They worked together and he helped Park Choi Go in improving his fried chicken recipe. As they continue, they inspired Seo Bo A to dream again and improve herself. Best Chicken has a very unpredictable plot that has a fluffy but sweet romance.
The romantic comedy Korean Drama that it had is also fun and although the scenes were quite cliché, they can still tickle hearts and squeeze a variety of emotions.
15. Chocolate 2020

The last on our list of the best romantic comedy Korean Drama is Chocolate. From the title itself, the story is about a cold-hearted on the outside but kind-hearted man inside named Lee Kang (played by Yoon Kye-Sang).
He used to dream of becoming a cook but failed to achieve his dreams. Instead, he became a neurosurgeon. He will then meet Moon Cha-Young (played by Ha Ji-Won).
Lee Kang will inspire Moon Cha-Young to become a chef. Will Lee Kang also realize to pursue his first love which is cooking? This is definitely something to watch out for.
Other casts of this Korean drama is Kang Boo-ja where she played as Joon's grandmother, Lee Jae-ryong as Joon's father, Kim Sun-kyung as a gynecologist and Min Jin-woong as Moon Tae-hyun, Cha-Yeong's twin brother.
Korean drama never runs out of good dramas to watch out for. 2020 is just starting and all this exciting Korean drama will surely make viewers and fans all over the world love to look forward.
The above list is just some of the best romantic comedy Korean drama series that hits the small screen today.
Numerous upcoming dramas set to air this 2020 so make sure to subscribe and regularly check this site for more upcoming romantic comedy Korean drama.
Similar Articles
What is the top 15 romantic comedy Korean dramas?
1.Crash Landing On You
2.The Game: Towards Zero 2020
3.The King: Eternal Monarch 2020
4.Touch Your Heart 2019
5.Her Private Life
6.Forest 2020 Korean Drama
7.Romance is a Bonus Book
8.My Absolute Boyfriend
9.My First First Love
10.The Secret Life of My Secretary
11.Welcome to Waikiki 2
12.Abyss
13.He Is Psychometric
14.Best Chicken
15.Chocolate 2020
Why is Crash Landing On You On Position 1?
Crash Landing On You has been beaten Goblin for Highest Viewership Ratings of 21.683% and Peaking 24.1% in the same Network!
Do you updating our checklist on Best Romantic Korean dramas 2020?
Hell, Yes! We always updating our best checklist from time to time impact all of these has been reviewed carefully.