Woman of 9.9 Billion Korean Drama Review
9.9 Billion Won woman Chances happens a matter of time. It slips right away. Just like an opportunity, it'll only happen once in a while. The story of Woman of 9.9 Billion won narrates the story of a woman, Jung Seo-Yeon, who holds 9.9 billion won cash.
Her past experiences let her have the opportunity to live a new life. She was once a victim of violence. Her family suffers because her father is a violent person. A chance was taken in which she enables herself to run away from home and start to settle plans for her future. She started a new life with an affectionate man.
However, her happy life ended. She struggles to find happiness. By any chance, he will meet an ex-detective named Kang Tae Woo. He was accused of a bribe in his work and later on, he left his job. He wanders without any hope and goals after his only reason, his young sibling died. At that moment, he will try to unveil the truth behind the death of his younger brother and he will meet Jung Seo Yoon along the way.
The story will engrave an interesting topic in searching for happiness, acceptance, and truth. Viewers must definitely follow the flow of the series not only because of the cast but the story itself. Cho Yeo Jeong will be returning in a new drama. She is one of the main cast of KBS 2TV's new drama as she portrays the character of Jung Seo Yoon. Cho Yeo Jeong last performance in her innocent role as Choi Yeon Kyo in "Parasite" captivated the audiences.
She has showcased her broad acting skills in JTBC's "Beautiful World." Yeo Jeon will act as Jung Seo Yoon, a brave woman who faces the world's greatest challenge. She will hold the 9.9 Billion Won in her hands. Her story is extremely expressive because she will try to find her true happiness as she tried to move forward from her past experiences. Kim Kang Woo will also play the character of Kang Tae-Woo. In the story, he will try his best to dig the truth about the death of his younger sibling.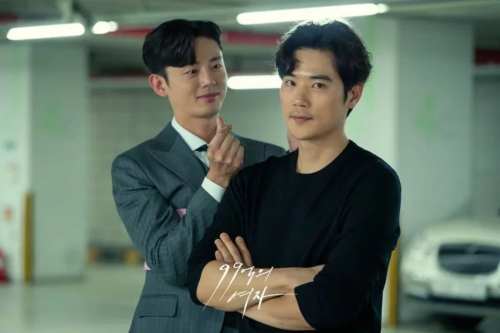 Back in 2012, Kim Kang Woo and Cho Yeo-Jeong was once teamed up in their KBS drama series, "Lovers of Heundae." This will be their reunion drama series after 7 years. Kim Kang Woo was also hated in his role in "Item" as he plays the crazy evil character. He also has shown his romantic side in "Mr. Husband, Mr. Oh".
His past performance as an actor really gives him something more as an artist. He was talented and sophisticated enough to portray both cold and crude aspects of Kang Tae Woo who chases truth, as well as the affectionate side behind his cold personality. Jung Woong-In from Chief of Staff will also be joining the Woman of 9.9 Billion.
He will be playing as Hong In-Pyo, a man who has a victim mentality believing that he wasn't spread his wing enough and the world was very unfair. During his inferior complexity, he will always take it out to his wife, Jo Yeon-Jung. Lee Hi-Joon is set to portray the role of the husband of Oh Na-Ra's character.
The director of the operation of Woonam Foundation and has a beautiful image as a husband in public without knowing that he is a playboy who likes to see other women. Young Jae, a former member of B. A. P., will make his TV dram debut in this drama. He will be playing the role of Kim Seok, a part-time worker in a PC cafe.
It seems like he is just like any ordinary employee but he his a computer genius, a hacker who will work for Kang Tae Woo. The Woman of 9.9 Billion Won will be directed by Kim Young-Jo, written by Han Ji-Woon. It will air in KBS2 in November [2022].
The runtime occurs on Wednesday and Thursday, 22:00. It will take over the previous timeslot of "When the Camelia Blooms." It is another fascinating story. Artists are very talented wherein viewers will be put into excitement because of their ravishing portrayals and the interesting plot of the story. It is very exciting much better to watch rather than reading!
Woman of 9.9 Billion Teaser / [티저] 우연히 현찰 99억을 움켜쥔 여자 [99억의 여자]