Failing in Love A New UpComing Romance [2022] Korean Drama Review
IN LOVE Failure is inevitable in human life. It is part of a recipe in order to gain success. There are certain things that must fail to enable everyone to understand the different situations to change them into a better person. A new [2022] Web drama was released. The youth drama was entitled Failing in Love.
It talks about a group of youth who have different personalities as it includes the immaturity romance stories that are being revealed. A plot in which the main character, Pa-Rang, endeavor to find someone to be the so-called girlfriend. He will experience numerous rejections from the girls he enamored.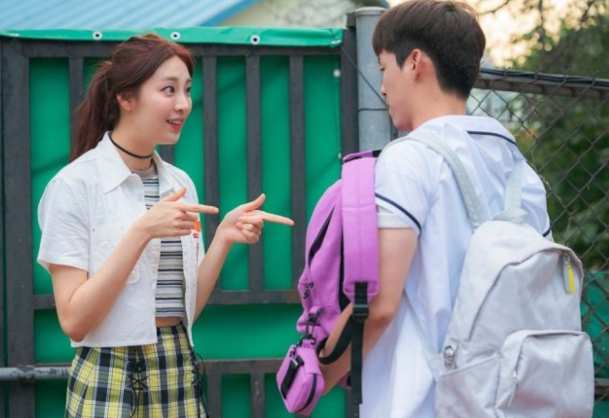 The story of Failing in Love goes like this, Pa-Rang and Si Won are classmates in elementary and they stay in the same house. Pa-Rang's family lived on the second floor while Di-Won was right beneath them. Pa-rang was determined to have a girlfriend as he reached 18 but things don't go well like he always wanted. He dared to confess during his middle years but received rejections. In his second grade in high school, he confessed his feelings to a girl he's really in love with but once again, he received the same rejection.
The reason behind those turned down was that they always thought that Si-Won liked him. Pa-Rang already heard those rumors but he didn't dare to say a single thing to Si-Won. Later on, he was able to gather enough courage to tell his feelings towards Si-Won. Unfortunately, Si-Won told him that she doesn't like him that made Pa-Rang confused at the same time. It is a youth drama that will interest many audiences especially teenagers nowadays. They would likely relate themselves with these kinds of situations because it also happens in real life.
It simply tells a story, a relationship with reasons for failure. The main actor in this drama was Son Sang Yeon and Yang Hye-Ji. Son Sang Yeon as Kang Pa-Rang was given the role of a youth who had given up all his chances in maturity and studies but not the idea of having someone to be attached to. His lifelong goal is to find a girlfriend.
Meanwhile, Yang HyeJi played the role of Lee Si Won, a girl who can't be read in his thoughts. She is a dictator but she has a nice personality and very popular. She saw Pa-Rang for the first time and was very helpless. She concludes that she needs to stay by his side believing that he needs someone to hold on to.
In continuing, Shin YoonSeop charactered as Lee Si – Won, the class president who was very anxious in terms of socializing. He is talented in nature, but he is not popular with young women but instead, he was admired by guys. Jo KiSung takes his part as Kim Kun, a determined person who has a part-time job everywhere. He has to push himself to a job after his father left in their house.
He thought that the most important thing in life that must possess by a person is money. Lee Seo bin, Miss Korea 2014, was also been featured in her second web drama as Jung Chaeso, a positive girl who often has this better outlook in life. Failing in Love or Attempted Romance was directed by Heum together with some of the creative writers in Korea, Lee Na Eum. It is a High school Web drama that started its airing last October 20, [2022] in V Live and NAVER TV while in MBC it aired last November 1, [2022].
It is still airing every Friday, 24:50. Failing in Love, is a must-watch episode for its pleasing narration that can catch the interest of many. It revolves around young students who experienced different failures in each phase of their life as a youth.
Failing in Love Trailer [2022] New Romance Drama
Similar Article