Crash Landing On You Finale Beat Out Goblin for Highest Viewership Ratings of 21.683% Peaking 24.1%
The Korean Drama Crash Landing On You finale bids farewell with the highest viewership rating on tvN history. It even beat out the finale episode ratings for Goblin which was aired on the same network!
According to Nielsen Korean data, the charming Korean drama series achieved a nationwide rating of 21.683% and peaking at 24.1%. It even beat the finale ratings of Goblin, another Korean drama series which was also aired on tvN.
Crash Landing On You first aired on tvN in December 2019. It tells the story of a billionaire actress who accidentally crashes into North Korea and falls in love with an army soldier serving Kim Jong Un.
Not only that the series is about romance between two different worlds in an unlikely place, but it also depicts the everyday life of people living in the North. Even the accents and rods used in the series has drawn praises from its viewers for its superb portrayal.
The main actors in the series are South Korean stars Hyun Bin and Son Ye-jin. In the story, an empire heiress Yoon Se-ri accidentally crash lands on the North Korean soil while she was paragliding. She meets a captain of the North Korean army Ri Jeong-hyuk.
Ri Jeong-hyuk will try to hide and protect the heiress as she find her to return to South Korea. As the story progresses, the two will find themselves falling in love in the most inconvenient a The series got an impressive review from different critics.
They praise Crash Landing On You for its true to life portrayal not only of the actors but also even on the accuracy even on the tiniest details of the plot. In one of the scenes, portraits of North Korean founder Kim II Sung and his son Kim Joong II can be seen on the walls of every house. Propaganda slogans can also be seen on the streets of Pyongyang.
The crew of the show also included several actresses and a writer from the North to actually make the show feel like they were actually back in a North Korean village.
These accuracy even on the smallest details added to the superb performance of the whole series. Main reason why critics complimented the show.
In an interview with a professor in Chungnam National University, the professor stated that the show changes the stereotypes on North Korea and it indeed shows that North Korea is also a place where people live a normal life. The show depicts the everyday life on people living in North Korea.
The show is also a manifestation on how tensions have eased on the Korean peninsula. In 2017, fears of war have been replaced by diplomatic thaw and series of summit even though the process is now stalled.
Crash Landing On You's 16-part series reaches its climax on tvN this weekend. In the Philippines, the hashtag #CrashLandingOnYouFinale trends a few hours after its finale was shown.
Crash Landing On You's episodes are also available via Netflix.
Crash Landing On You finale made its mark in South Korean history as one of the highest rating finale episodes ever. From its brilliant plotting to well placed conclusion, the show truly deserves such high ratings.
What are your thoughts about Crash Landing On You finale ? let us know in the comment box below.

Jung Hae New Drama adaption of the Webtoon Entitled A D.P Dogs
Jung Hae New Drama adaption of the webtoon named 'A D.P Dog's Day' (literal translation).Jung Hae In may be starring in an upcoming Netflix-original K-drama series, titled 'A D.P Dog's Day' (literal translation) miniseries!
Jung Hea will be leading the new role of the new drama that adaption of the popular webtoon "D.P.Dog Day"(Literal title). About the new role of Jung Hae confirmed by his agency which is FNC Entertainment.
According to the agency Jung Hea In has not decided about the acceptance of the new role for "D.P.Dog Day".
So what's the Jung Hae new drama about?
Jung Hae New Drama story about a soldier who is tasked with finding and catching military deserters.
And Jung Hea offered by the main character Ahn Joon Ho. Ahn Joon Ho has to be a witness of the emotion struggling young desserts that he tracks down.
"D.P Dog Day" will be the name of Jung Hae New Drama. This was originally planned to be adapted into a feature film. Instead of a film, it will be adapted into a six-part drama.
New drama release scheduled in December 2020. Gener of the drama is military and drama. Other than Jung Hae there is 3 main character in the new drama. The actors are Son Seok Koo, Kim Sung Kyun, and Gu Gyo Hwan and do not confirm about the characters. But they will be the main 4 actors of this drama.
Han Joon Hee will be the director of this drama. He is the director of the action film "Hit-and-Run Squad".
He is a screenwriter and a director. But there is not any confirmation about " A D.P Dog's Day " screenwriting. The drama's genre was Action, Mystery, Investigation.
Since Military Related
Jung Hae In did his military service when he was 21. And he states that the military service time as " very precious time " for his life. But he had a taste of acting through musicals in his first year of college.
And according to Jung Hae, the military service was a turning point that helped him understand what he had to do, and it made him think more realistically about his life, which was acting. And he was determined about chose acting as his career.
He lost 12 kilograms in the army for his future career and then he joined the agency which is FNC Entertainment after graduating both military and college. And Jung Hae's new drama also related to the military so it could be a great experience for a new role.
Jung Hae's ongoing drama "A peace of your mind"
Meanwhile, Jung Hae's new drama, "A piece of your mind" is broadcasting on TvN. On 2020/05/12 will be the scheduled last episode broadcasting time. The character is Moon Ha Won.
Moon Ha Won is the main character who happened to be an Artificial Intelligent (AI) programmer and he is the founder of M&H Company. Moon Ha Won has a well-known name in the AI industry and he is the man everyone knows. The characteristics of Moon Ha Won is almost not real because he is perfect.
He is a one who can be devoted to work, get serious about his work and never let the anger get control him. He is an ideal man with a warm heart and the drama mostly about unrequited love. A piece of your mind drama genre is Romance, Drama, Melodrama.
The female leading role is Chae Soo Bin. She was the female lead character of the famous drama "I'm not a robot". Chae Soo Bin's role Han Seo Woo, she had a difficult life and no family to support her.
She lives alone without any place to call home. But Seo Woo always saw a bright side of life and she believes everything happens for a reason. Seo Woo soon finds herself crossing paths with Ha Won.
Author: Mikan
Sharing is Caring! Top Korean Celebrity Who Donated A Large amount of money to fight Covid19 Pandemic 2020
More and more Korean celebrity are making donations to help fight the spread of the pandemic corona virus.
Everyone from Kpop singers, solo artists, bands, actors and actresses are pitching in to help people fight against the virus outbreak.
In South Korea alone, COVID-19 cases are extremely rising and the disease shows no sign of slowing down. Daegu City is one of the most affected cities.
South Korea has apparently become the most recorded COVID-19 cases outside China, with over 4,000 cases affected. 90% of which comes from the most affected city of Daegu. Daegu is now considered as the center of the virus outbreak .
To support the South Korean government in the fight against the deadly outbreak, numerous celebrities are now making their move to aid those who have been badly affected.
Top 30 Korean Celebrity and their donation to fight the Corona Virus 2020 Updated
| | | |
| --- | --- | --- |
| 01. | Lee Min Ho | 350 Million Won |
| 02. | IU | 315 Million Won |
| 03. | So Ji Sub | 300 Million Won |
| 04. | Kim Hee Sun | 200 Million Won |
| 05. | Hyun Bin | 200 Million Won |
| 06. | Kim Woo Bin | 199 Million Won |
| 07. | Park Ji Eun [Writer of CLOY & Legend of the Blue Sea] | 130 Million Won |
| 08. | Suzy | 100 Million Won |
| 09. | Gong Yoo | 100 Million Won |
| 10. | Son Ye Jin | 100 Million Won |
| 11. | Kim Soo Hyun | 100 Million Won |
| 12. | Kim Go Eun | 100 Million Won |
| 13. | Park Seo Joon | 100 Million Won |
| 14. | Shin Min Ah | 100 Million Won |
| 15. | Lee Byung Hun | 100 Million Won |
| 16. | Kim Jong Ki | 100 Million Won |
| 17. | Song Joong Ki | 100 Million Won |
| 18. | Lee Seunggi | 100 Million Won |
| 19. | Suga BST | 100 Million Won |
| 20. | Irene Red Velbet | 100 Million Won |
| 21. | Song Hoon | 100 Million Won |
| 22. | Yoona | 100 Million Won |
| 23. | Lee Jong Suk | 100 Million Won |
| 24. | Jun Ji Hyun | 100 Million Won |
| 25. | Jung Hae in | 100 Million Won |
| 26. | Ji Chang Wook | 100 Million Won |
| 27. | Eunhyuk Super Junior | 100 Million Won |
| 28. | Han Hyo Joo | 100 Million Won |
| 29. | Tip Big Bang | 100 Million Won |
| 30 | Bong Joon Ho | 100 Million Won |
One of the Korean celebrities who made a quick response against the deadly virus is the globally acclaimed actor Lee Min Ho.
According to reports, the Legend of the Blue Sea and The Heirs actor donated 350 million won to eight organisations.
These include Community Chest of Korea, Save the Children, Good Neighbours, Fruit of Love, Green Umbrella, Hope Bridge and two other organisations.
Train to Busan and Goblin star Gong Yoo also reportedly donated 100 million won to the Community Chest foundation. The 40-year old global actor reportedly asked for his donation to be used for medical staff and low-salary families affected by the virus outbreak.
Several actors and actresses have also made their move and donated to different organisations.
These include Shin Min Ah from My Girlfriend is a Gumiho, Kim Woo Bin from Uncontrollably Fond and Jung Woo-sung from the hit movie A Moment to Remember have also given 100 million won each to different charity organisations.
The hit Korean series vagabond star Bae Suzy and Netflix's Kingdom Joo Ji Hoon have also donated 100 million won and 50 million won, respectively.
Kim Go Eun from the upcoming series The King: Eternal Monarch also donated 100 million won to the organisation Good Neighbors. The donations will be used to help those who belong to the lowly communities who can't obtain masks because of the virus outbreak.
Aside from Korean actors and actresses, even Kpop celebrities also donated to help fight the spread of corona virus.
Among the top list is the Kpop superstar IU and star of hit series hotel del luna who reportedly donated 100 (350) million won each to organisations Good Neighbours and Korean Medical Association.
The donations given to the Korean Medical Association is said to be used for the purchase of masks and protective suits for their medical staff.
In addition, the popstar again donated another 20 million won to Yangpyeong County which is in the province of Gyeonggi.
The said province currently has no COVID-19 confirmed cases, but many of the people living there are elderly who are more vulnerable to the said disease.
Popular Kpop boyband EXO members Suho and Kai also donated 50 million each to organisations Community Chest of Korea and Hope Bridge Disaster Relief Association.
Kpop stars from JYP Entertainment 2PM, GOT7, TWICE and DAY6 also donated a total of 500 million won to the organisation Community Chest of Korea.
Numerous Korean celebrity covid19 donations are also on their way to help those in need including the popular TV personality Park Ayung Soo. He reportedly donated 20,000 masks to the Daegu Metropolitan Government.
These masks will soon be delivered to disabled and senior citizens of Daegu City, the most affected city in South Korea.
BTS member Suga, who's hometown is in Daegu City, also donated to the Hope Bridge Korea Disaster Relief Association to aid his homegrown city.
BTS group reportedly cancelled their Map of the Soul Tour concert in Seoul because of the viral outbreak.
Instead, the fans have decided to donate their ticket refunds to different organisations to aid in the prevention of the corona virus outbreak.
Couple Kim Moo Yeol and Yon Seung Ah, also donated 10 million won to the Beautiful Foundation and another 10 million won to the Community Chest of Korea.
Celebrity Go Ara also reportedly donated 100 million won to Good Neighbors.
Also Korean celebrity Covid19 donations include Han Ji Min who donated worth 100 million won or equivalent to 3000 packages of protective clothing for workers in healthcare facilities in Daegu City.
Another source confirmed that the famous celebrity personally helped deliver the donations to the Daegu City Society.
Popular comedian Lee Young Ja also donated 50 million won to help aid in the prevention of the spread of the virus outbreak.
Married couple Jason and Hong Hyun Hee reportedly donated 10 million won and Kim Sook donated 30 million won to the Miral Welfare Foundation to help the assistance of more vulnerable persons such as disabled children and elderly.
Members of several popular groups such as Poona from Girls Generation, Cha Eun woo from Astro and Son Na Eum from Apink also gave back to foundations to assist in the viral outbreak.
According to reports, these artists and Kpop idols, along with other artists, lent their helping hands to assist non-government organisations and offered masks and monetary assistance to those who have been badly affected.
Parasite director Bong Joon Ho also made his way to help those who are in need. He reportedly donated 100 million won to the organisation Hope Bridge Disaster Relief under the name of his hit movie.
BI, IKON's former leader also donated over 100,000 masks to those who don't have enough masks in their area.
The said masks have been distributed not only in Korea but also in different countries such as Thailand, Japan, China, Vietnam and Indonesia.
Other Korean celebrity covid19 donations include Ji Chang Wook, Kim Go Eun, Lee Young Ae, Song Joong Ki, Song Kang Ho, Park Shin Hye and Yum Jung Ah.
They are among the numerous list of Korean celebrity covid19 donations who contributed monetary assistance to help those who have been affected and those who still continue to fight the outbreak such as medical staff, doctors and private organisations.
As the deadly corona virus spread, more and more Korean celebrity covid19 donations are also on their way to help fight the said pandemic. With donations coming from these Korean celebrities, many people have also come forward to offer their assistance.
Behold! Kingdom Season 2 Is Set to Arrive on Netflix Today ! [4PM]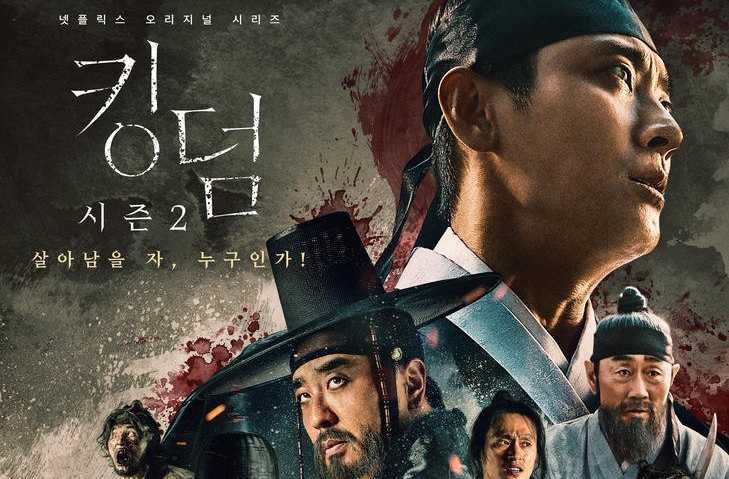 The moment has arrived for fans of the original South Korean zombie-horror series Kingdom. Behold, for Kingdom Season 2 is about to arrive in just a few hours today!
The original Netflix series took viewers by storm on its first season. Based on Land of the Gods which was an original screenplay by the talented director Kim Eun-hee, Kingdom tells the story of a crowned prince who was forced to investigate a mysterious plague and the cunning political conspiracies lurking inside his kingdom.
The main character in the series is Lee Chang (played by Ju Ji-hoon). He is the crown prince of the Joseon Kingdom. In season 1, the story starts with an announcement that the king, crown prince's father, is dead and that he should be crowned as the new king immediately.
Little did the public know that the king isn't dead yet and that he is being treated for a mysterious disease. No one, not even the crown prince is allowed to visit his own father due to his severe illness. One night, as the crown prince sneaks into his father's room, he sees a silhouette of a beastly monster.
With the help of his most trusted companion, crown prince Lee Chang is set to investigate and prevent the advance of the mysterious plague while trying to address a sinister coup masterminded by the kingdom ministers.
While the soon to be King investigates the rise of the mysterious disease, he learns that the man behind the rare illness is none other than his father's doctor.
He learns that the doctor's work led to the creation of a zombie-like creature that eats human flesh. As the pandemic threatens to spread all over Korea, crown prince Lee Chang is motivated to unite his people and save his entire kingdom.
Kingdom Season 2 is expected to be bloodier than its first season. In a trailer released by Netflix, scenes of undead hordes can be seen moments away from attacking the city of Sangju. Prince Lee Chang and his other defenders were all in shock upon learning that the undead are still alive at nighttime, which raised the stakes even more.
Meanwhile, a newborn is about to steal the Crown Prince his rights to the kingdom planned by the desperate Queen Cho. Just the trailer alone, too much information is already revealed. Viewers, fans and audiences expect the same stunning visual effects as well as the overall picture that made audiences swoon in season 1.
The drama The Kingdom is based on the Korean webcomic written by Kim Eun-hee entitled Land of the Gods. Upon its first release, critics were already captivated by the show's ability to pull off such a creative yet wild storyline while trying to maintain an impressive visual effects.
Fans are expecting an even more epic fight scenes, both with humans and the undead. In addition, fans can expect the Battle of Upo wetland in the opening scenes of the Kingdom Season 2.
Aside from the human-zombie battle, fans can also expect royal palace battle scenes like the Hanyang as Prince Lee Chang is determined to fight to what is right.
Fans can also expect even more spectacular visual representations of these battle scenes.
According to Director Park In-je, Kingdom Season 2 clearly portrays how Prince Lee Chang's character mature and become a true king for his entire kingdom.
In addition to the casts of the Kingdom Season 2, new casting announcements were made which included Park Byung-eun as well as Kim Tae-hoon. Jun Ji-hyun is also part of the series finale! Kingdom Season 2 is the latter's first role on television after four long years.
Kingdom Season 2 is set to arrive today, March 13 on Netflix. Its first season aired on January 25, 2019 with a total of 6 episodes.
Kingdom Season 2 Main Trailer Netflix