Tell Me What You Saw Pairs Up with Jang Hyuk & Soo Young OCN's Dramas
Finally, Jang Hyuk and Soo young are confirmed to star in OCN's upcoming thriller drama "Tell Me What You Saw".
The upcoming series follows the story of an eccentric genius profiler Oh Hyun Jae (played by Jang Hyuk). Oh Hyun Jae used to be a top criminal profiler. He has solved various cases using his abilities and talent. However, an explosion caused by a serial killer led to Oh Hyun Jae's fiance's death. He suddenly vanished after the horrific event and now lives in seclusion.
Meanwhile, Cha Soo-Young (played by Sooyoung) is a police officer with a photographic memory. She can remember everything she saw with her naked eyes. Because of Cha Soo-Young's special ability, she was chosen to be a rookie detective and will eventually partnered with Oh Hyun Jae.
The two will then go after a serial killer who was thought to be dead already.
Will the two be able to find the serial killer? What mystery will they about to unfold as they try to chase the killer who was supposed to be dead already? This is what viewers will have to find out.
The Cast of Tell Me What You Saw
Oh Hyun Jae's character is played by the talented actor Jang Hyuk. He became famous when he starred in the drama "Windstruck", "Deep Rooted Tree", "Fated to Love You", "The Slave Hunters", "Money Flower" and My Country: The New Age Jang Hyuk was born and raised in Busan, South Korea. He made his acting debut in 1997 in the SBS drama series entitled "Model."
Aside from acting, jang Hyuk is also a professional taekwondo athlete and has practiced the field for more than 10 years. He married his longtime girlfriend Kim Yeo Jin on June 2, 2008 and the couple have three children.
The character of Cha Soo-Young is played by the beautiful and talented singer actress Choi Sooyoung. Choi Sooyoung is a member of the girl group Girls Generation. Back then she was part of the Korean-Japanese singing duo Route θ in Japan. When Choi Sooyoung returned to Korea in 2004, she became a member of the popular KPop group Girls' Generation.
Some of the casts of Tell Me What You Saw include Jin Seo Yeon. He will play the role of Hwang Ha Young, a team leader of the Regional Investigation Unit or RIU. Jang Hyun Sung will play as Choi Hyung Pil, an ambitious senior superintendent of the Muncheon Metropolitan Police Agency.
Ryu Seung Soo is also part of the cast and plays the role of Yang Man Soo, a veteran detective in the RIU. Other supporting characters include Lee Si Won as Han Yi Soo, Hyun Jae's fiancee. Low Sung Kwang will be Soo-Young's deaf-mute father named Cha Man Suk. Eum Moon Suk is a countryside policeman who works as Soo-Young's partner named Kang Dong Sik.
Other casts include Shin Soo Ho as Jang Tae Sung who is a reckless detective in RIU and Yoo Hee Je as Lee Ji Min, a smart detective in the RIU.
Tell Me What You Saw premiered on OCN on February 1, [2022] and expected to run until March 22. The drama has 16 episodes. It is directed by.
Updated Statement Of Kim Seon Ho's Agency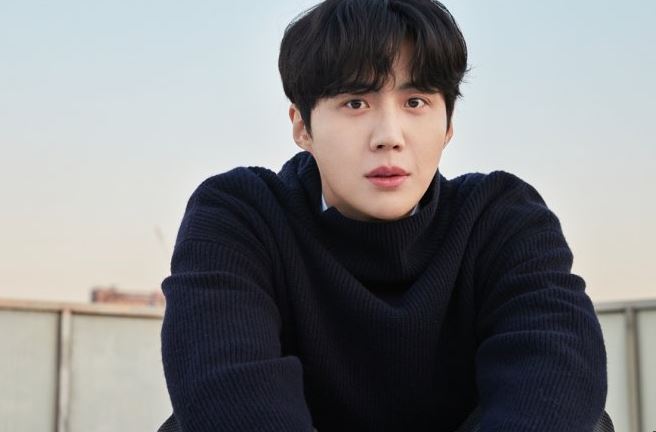 KimSeonHo's Agency Clarifies False Rumors About His Contract Kim Seon Ho's agency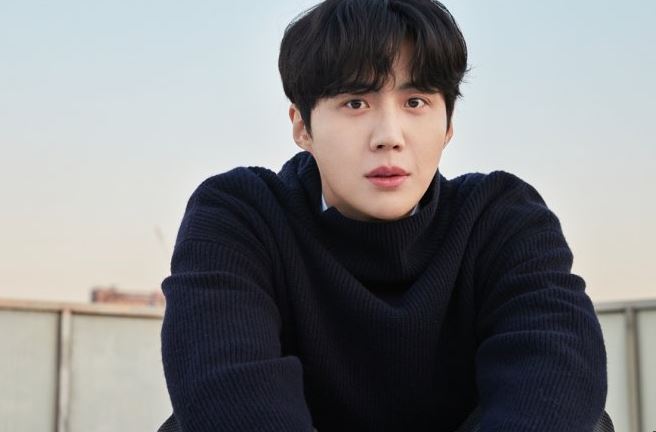 SALT Entertainment has now shared additional information regarding the status of his contract.
On October 22, SALT Entertainment further clarified that Kim Seon Ho still has a full year left on his contract, proving that the rumor connecting his recent scandal to contract renewal negotiations is false.
The agency also emphasized that they intend to stick with the actor until the end and have no plans to drop him. "The rumor about his contract expiring in September is groundless and completely untrue," stated the agency in an interview with K-Star News.
"Contract renewal negotiations typically start when there are three months left on a contract, but [Kim Seon Ho] currently has a year left to go, so it isn't even time for us to be negotiating a contract renewal yet." SALT Entertainment added, "WE WILL BE STAYING WITH [Kim Seon Ho] UNTIL THE END."
Jung Hae New Drama adaption of the Webtoon Entitled A D.P Dogs
Jung Hae New Drama adaption of the webtoon named 'A D.P Dog's Day' (literal translation).Jung Hae In may be starring in an upcoming Netflix-original K-drama series, titled 'A D.P Dog's Day' (literal translation) miniseries!
Jung Hea will be leading the new role of the new drama that adaption of the popular webtoon "D.P.Dog Day"(Literal title). About the new role of Jung Hae confirmed by his agency which is FNC Entertainment.
According to the agency Jung Hea In has not decided about the acceptance of the new role for "D.P.Dog Day".
So what's the Jung Hae new drama about?
Jung Hae New Drama story about a soldier who is tasked with finding and catching military deserters.
And Jung Hea offered by the main character Ahn Joon Ho. Ahn Joon Ho has to be a witness of the emotion struggling young desserts that he tracks down.
"D.P Dog Day" will be the name of Jung Hae New Drama. This was originally planned to be adapted into a feature film. Instead of a film, it will be adapted into a six-part drama.
New drama release scheduled in December [2022]. Gener of the drama is military and drama. Other than Jung Hae there is 3 main character in the new drama. The actors are Son Seok Koo, Kim Sung Kyun, and Gu Gyo Hwan and do not confirm about the characters. But they will be the main 4 actors of this drama.
Han Joon Hee will be the director of this drama. He is the director of the action film "Hit-and-Run Squad".
He is a screenwriter and a director. But there is not any confirmation about " A D.P Dog's Day " screenwriting. The drama's genre was Action, Mystery, Investigation.
Since Military Related
Jung Hae In did his military service when he was 21. And he states that the military service time as " very precious time " for his life. But he had a taste of acting through musicals in his first year of college.
And according to Jung Hae, the military service was a turning point that helped him understand what he had to do, and it made him think more realistically about his life, which was acting. And he was determined about chose acting as his career.
He lost 12 kilograms in the army for his future career and then he joined the agency which is FNC Entertainment after graduating both military and college. And Jung Hae's new drama also related to the military so it could be a great experience for a new role.
Jung Hae's ongoing drama "A peace of your mind"
Meanwhile, Jung Hae's new drama, "A piece of your mind" is broadcasting on TvN. On [2022]/05/12 will be the scheduled last episode broadcasting time. The character is Moon Ha Won.
Moon Ha Won is the main character who happened to be an Artificial Intelligent (AI) programmer and he is the founder of M&H Company. Moon Ha Won has a well-known name in the AI industry and he is the man everyone knows. The characteristics of Moon Ha Won is almost not real because he is perfect.
He is a one who can be devoted to work, get serious about his work and never let the anger get control him. He is an ideal man with a warm heart and the drama mostly about unrequited love. A piece of your mind drama genre is Romance, Drama, Melodrama.
The female leading role is Chae Soo Bin. She was the female lead character of the famous drama "I'm not a robot". Chae Soo Bin's role Han Seo Woo, she had a difficult life and no family to support her.
She lives alone without any place to call home. But Seo Woo always saw a bright side of life and she believes everything happens for a reason. Seo Woo soon finds herself crossing paths with Ha Won.
Author: Mikan
Top Korean Celebrity Who Donated A Large amount of money to fight Covid19
More and more Korean celebrity are making donations to help fight the spread of the pandemic corona virus.
Everyone from Kpop singers, solo artists, bands, actors and actresses are pitching in to help people fight against the virus outbreak.
In South Korea alone, COVID-19 cases are extremely rising and the disease shows no sign of slowing down. Daegu City is one of the most affected cities.
South Korea has apparently become the most recorded COVID-19 cases outside China, with over 4,000 cases affected. 90% of which comes from the most affected city of Daegu. Daegu is now considered as the center of the virus outbreak .
To support the South Korean government in the fight against the deadly outbreak, numerous celebrities are now making their move to aid those who have been badly affected.
Top 30 Korean Celebrity and their donation to fight the Corona Virus [2022] Updated
| | | |
| --- | --- | --- |
| 01. | Lee Min Ho | 350 Million Won |
| 02. | IU | 315 Million Won |
| 03. | So Ji Sub | 300 Million Won |
| 04. | Kim Hee Sun | 200 Million Won |
| 05. | Hyun Bin | 200 Million Won |
| 06. | Kim Woo Bin | 199 Million Won |
| 07. | Park Ji Eun [Writer of CLOY & Legend of the Blue Sea] | 130 Million Won |
| 08. | Suzy | 100 Million Won |
| 09. | Gong Yoo | 100 Million Won |
| 10. | Son Ye Jin | 100 Million Won |
| 11. | Kim Soo Hyun | 100 Million Won |
| 12. | Kim Go Eun | 100 Million Won |
| 13. | Park Seo Joon | 100 Million Won |
| 14. | Shin Min Ah | 100 Million Won |
| 15. | Lee Byung Hun | 100 Million Won |
| 16. | Kim Jong Ki | 100 Million Won |
| 17. | Song Joong Ki | 100 Million Won |
| 18. | Lee Seunggi | 100 Million Won |
| 19. | Suga BST | 100 Million Won |
| 20. | Irene Red Velbet | 100 Million Won |
| 21. | Song Hoon | 100 Million Won |
| 22. | Yoona | 100 Million Won |
| 23. | Lee Jong Suk | 100 Million Won |
| 24. | Jun Ji Hyun | 100 Million Won |
| 25. | Jung Hae in | 100 Million Won |
| 26. | Ji Chang Wook | 100 Million Won |
| 27. | Eunhyuk Super Junior | 100 Million Won |
| 28. | Han Hyo Joo | 100 Million Won |
| 29. | Tip Big Bang | 100 Million Won |
| 30 | Bong Joon Ho | 100 Million Won |
One of the Korean celebrities who made a quick response against the deadly virus is the globally acclaimed actor Lee Min Ho.
According to reports, the Legend of the Blue Sea and The Heirs actor donated 350 million won to eight organisations.
These include Community Chest of Korea, Save the Children, Good Neighbours, Fruit of Love, Green Umbrella, Hope Bridge and two other organisations.
Train to Busan and Goblin star Gong Yoo also reportedly donated 100 million won to the Community Chest foundation. The 40-year old global actor reportedly asked for his donation to be used for medical staff and low-salary families affected by the virus outbreak.
Several actors and actresses have also made their move and donated to different organisations.
These include Shin Min Ah from My Girlfriend is a Gumiho, Kim Woo Bin from Uncontrollably Fond and Jung Woo-sung from the hit movie A Moment to Remember have also given 100 million won each to different charity organisations.
The hit Korean series vagabond star Bae Suzy and Netflix's Kingdom Joo Ji Hoon have also donated 100 million won and 50 million won, respectively.
Kim Go Eun from the upcoming series The King: Eternal Monarch also donated 100 million won to the organisation Good Neighbors. The donations will be used to help those who belong to the lowly communities who can't obtain masks because of the virus outbreak.
Aside from Korean actors and actresses, even Kpop celebrities also donated to help fight the spread of corona virus.
Among the top list is the Kpop superstar IU and star of hit series hotel del luna who reportedly donated 100 (350) million won each to organisations Good Neighbours and Korean Medical Association.
The donations given to the Korean Medical Association is said to be used for the purchase of masks and protective suits for their medical staff.
In addition, the popstar again donated another 20 million won to Yangpyeong County which is in the province of Gyeonggi.
The said province currently has no COVID-19 confirmed cases, but many of the people living there are elderly who are more vulnerable to the said disease.
Popular Kpop boyband EXO members Suho and Kai also donated 50 million each to organisations Community Chest of Korea and Hope Bridge Disaster Relief Association.
Kpop stars from JYP Entertainment 2PM, GOT7, TWICE and DAY6 also donated a total of 500 million won to the organisation Community Chest of Korea.
Numerous Korean celebrity covid19 donations are also on their way to help those in need including the popular TV personality Park Ayung Soo. He reportedly donated 20,000 masks to the Daegu Metropolitan Government.
These masks will soon be delivered to disabled and senior citizens of Daegu City, the most affected city in South Korea.
BTS member Suga, who's hometown is in Daegu City, also donated to the Hope Bridge Korea Disaster Relief Association to aid his homegrown city.
BTS group reportedly cancelled their Map of the Soul Tour concert in Seoul because of the viral outbreak.
Instead, the fans have decided to donate their ticket refunds to different organisations to aid in the prevention of the corona virus outbreak.
Couple Kim Moo Yeol and Yon Seung Ah, also donated 10 million won to the Beautiful Foundation and another 10 million won to the Community Chest of Korea.
Celebrity Go Ara also reportedly donated 100 million won to Good Neighbors.
Also Korean celebrity Covid19 donations include Han Ji Min who donated worth 100 million won or equivalent to 3000 packages of protective clothing for workers in healthcare facilities in Daegu City.
Another source confirmed that the famous celebrity personally helped deliver the donations to the Daegu City Society.
Popular comedian Lee Young Ja also donated 50 million won to help aid in the prevention of the spread of the virus outbreak.
Married couple Jason and Hong Hyun Hee reportedly donated 10 million won and Kim Sook donated 30 million won to the Miral Welfare Foundation to help the assistance of more vulnerable persons such as disabled children and elderly.
Members of several popular groups such as Poona from Girls Generation, Cha Eun woo from Astro and Son Na Eum from Apink also gave back to foundations to assist in the viral outbreak.
According to reports, these artists and Kpop idols, along with other artists, lent their helping hands to assist non-government organisations and offered masks and monetary assistance to those who have been badly affected.
Parasite director Bong Joon Ho also made his way to help those who are in need. He reportedly donated 100 million won to the organisation Hope Bridge Disaster Relief under the name of his hit movie.
BI, IKON's former leader also donated over 100,000 masks to those who don't have enough masks in their area.
The said masks have been distributed not only in Korea but also in different countries such as Thailand, Japan, China, Vietnam and Indonesia.
Other Korean celebrity covid19 donations include Ji Chang Wook, Kim Go Eun, Lee Young Ae, Song Joong Ki, Song Kang Ho, Park Shin Hye and Yum Jung Ah.
They are among the numerous list of Korean celebrity covid19 donations who contributed monetary assistance to help those who have been affected and those who still continue to fight the outbreak such as medical staff, doctors and private organisations.
As the deadly corona virus spread, more and more Korean celebrity covid19 donations are also on their way to help fight the said pandemic. With donations coming from these Korean celebrities, many people have also come forward to offer their assistance.